It's the season to be jolly! And for a lot of us, it's the season to pack on a few pounds that we then spend the next couple of months trying to get rid of. But it doesn't have to be that way. With a little planning, still being able to close your pants after the holidays is actually quite doable.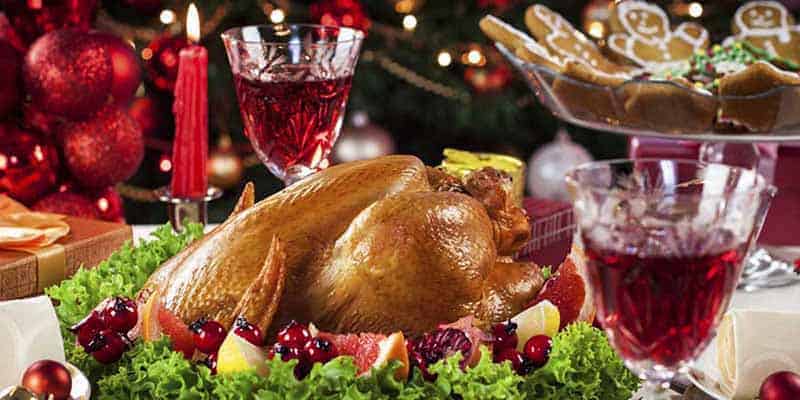 These are my top tips for avoiding holiday weight gains:
Beware of leftovers – It's not the big Christmas meal that packs on the pounds. It's the consistent eating over several days. Most good meal plans actually include a single high-calorie day each week to boost your metabolism. You can have 2-4 high-calorie days over a 14 days Christmas period and still maintain (or even lose) weight, as long as you are careful about what you eat the rest of the time. If you have turkey for Christmas, keep the lean turkey leftovers but throw out the stuffing.
Plan your meals in advance – We tend to spend so much time and energy planning and cooking the big holiday meals that we really don't want to cook for a few days afterwards. We just want to eat leftovers or order junk food. Try to avoid this by having a plan in place for what to eat every day, and prepare as much as possible beforehand. If your fridge and freezer are already stocked with healthy food, it's much easier to keep from snacking on leftover desserts.
Don't be afraid to throw out food – "Thou Shall Not Waste Food" is almost a religious commandment in many households, and knowing that almost a third of all food produced in the US each year is never eaten, it's something I definitely agree with. However, the right way to avoid wasting food is to plan how much you need before you cook it, not by stuffing yourself silly because you cooked too much and don't want to throw anything out.
I think my mom said it perfectly when she told me
Don't use your body as a trashcan. Eating food just because it's there doesn't do anyone any good.
If you have too much food, many cities have programs where you can donate it to people in need.
Learn how to say no – For most people, social eating is a big part of what makes the holidays special, but being forced to eat every one of your mother's homemade desserts can put a serious dent in your calorie budget – especially if she keeps offering your seconds (and thirds). To avoid awkward social situations, prepare for how to handle it when your people offer you food. Having a short list of kind and polite ways of saying no to food will make your life a lot easier.
Most importantly, relax and enjoy the holidays. Nobody should be forced to diet through the holidays, so allow yourself to have fun and enjoy some good food. Even if you gain a pound or two, it's not the end of the world.
Happy Holidays!