I'm so happy that so many of you liked the resistance band workout I posted here on Diabetes Strong earlier this week. Since you liked it so much, I have a new one for you today. Changing things up a little just makes life more fun!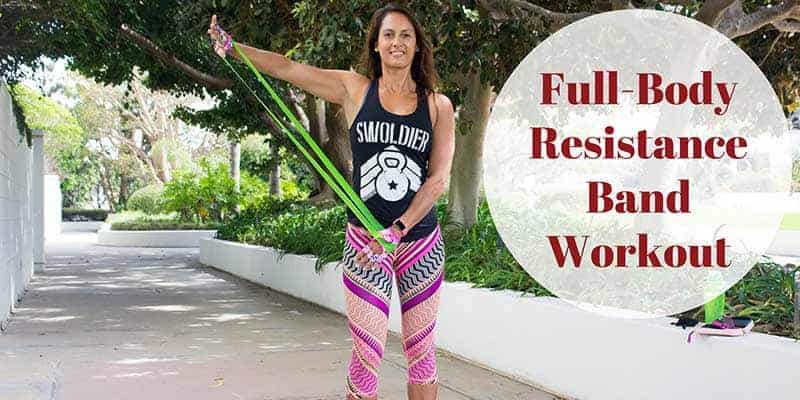 Resistance band workouts are great if you don't have access to a gym, are traveling, or just wants to try something new. This workout is a full-body workout so if you decide to incorporate it as part of your routine, make sure to take at least 24 hours rest between workouts to give your muscles time to rest and heal.
Remember to test your blood sugar before and after the workouts and take detailed notes so that you can learn how your blood sugars are affected by resistance training since it might be different from cardio.
Also, please remember that you may see an impact on your insulin sensitivity for 24-36 hours after your workout, so please be diligent with watching your blood sugars. If you aren't used to resistance workouts, I really recommend you read my post about how resistance training affect your blood sugar before you do the workout.
As with the last video, I'll be using my Limm resistance bands. Their X-Heavy band (the black band) provides me with enough resistance even for working my legs.
You can follow along in the video for a demonstration of the exercises. I suggest you do 3 rounds of 10-15 repetitions for each exercise.
Note of caution: Please remember to listen to your body. It OK that your muscles get tired but if it HURTS, stop immediately.
(if you prefer to view the video on YouTube, you can do so here)
Exercise list
Sumo squats
Side kicks
Single-leg deadlifts
Push-ups
Rear delt pulls
Lateral raises
Products used in the video
If you like any of the products you see in this video, you can buy them here:
Resistance bands: Limm bands
Top: The Fitness tee co
Pants: Victoria Secret Sport
Shoes: Converse
Heart rate monitor: Polar A360 Fitness Tracker
Workout glove: G-loves  Karma Chameleon