Are you ready for a fun full-body dumbbell workout you can do at home?
I know that last week's upper and lower body splits were super popular, so I hope you will like this week's full-body dumbbell workouts as much!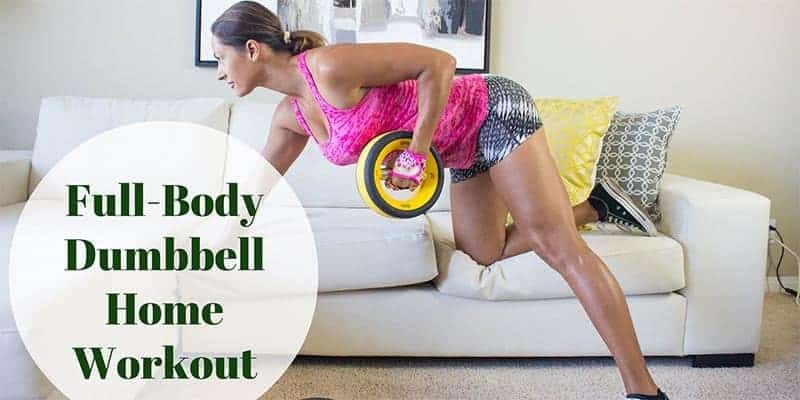 I am using my beautiful NuBells for the workout. They are really comfortable to use so I definitely recommend you check them out if you are in the market for dumbbells.
As always when we do resistance workouts, please remember that you may see an impact on your insulin sensitivity 24-36 hours after your workout so be diligent with watching your blood sugars. If you aren't used to resistance workouts, I really recommend you read my post about how resistance training affects your blood sugar before you do the workout.
You can follow along in the video for a demonstration of the exercises. I suggest you do 3 rounds of 10-12 repetitions for each exercise.
Note of caution: Please remember to listen to your body. It OK that your muscles get tired but if it HURTS, stop immediately.
Now, let's do this!!
(if you prefer to view the video on YouTube, you can do so here)
Exercise list
Dumbbell Squats
Dumbbell Deadlifts
Incline Press
1-arm Dumbbell Row
Shoulder press
Biceps & Triceps Combo