Welcome to the blood sugar roller coaster!!! This last week has been one long ride up and down the blood sugar valleys.
I wanted to write this post to share my frustration, but also to highlight that even when we do everything right diabetes-wise, external factors (and internal factors such as hormones) can make everything a lot harder.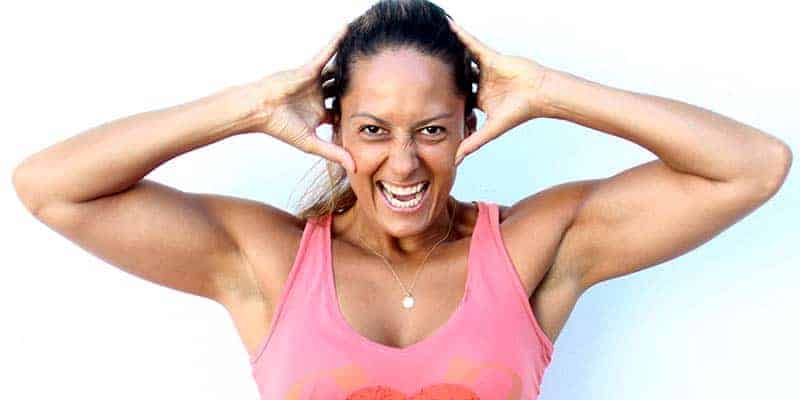 So what happened this week? My workouts and diet were the same as they have been for the past few weeks. I haven't made any real changes to my lifestyle. I have had some issues with an overworked shoulder, which probably added some stress to my muscular system, but nothing major. So why are my blood sugars all over the map?
My guess is, that the main reason is that I'm leaving my corporate job today to start working on Diabetes Strong full-time, so I have spent the last week saying goodbye to colleagues, closing out projects and doing handovers.
This is SUPER exciting, and I'm over the moon happy to have this opportunity, but it has also been a little stressful (and a little bit frightening). Being slightly out of balance, physically or mentally, can make managing your blood sugars a lot harder.
So what does a wise diabetic do? Unfortunately yelling and screaming and throwing stuff doesn't work, but a LOT of small insulin adjustments do. My blood glucose meter has been working on overdrive.
I increased my testing significantly and watched my CGM more closely. I prefer not to adjust my basal insulin since I don't know how long episodes like this will last, but my bolus volume is up almost 50%.
I don't really worry about the additional insulin since I assume my body needs it to do its thing. My only concern is not to have high blood sugars for too long, so that's what I focus on.
I try not to change my workouts or diet when my diabetes is out of balance. Some workouts suck because of the elevated blood sugars, but as long as I know that I have enough insulin on board, I know that they won't harm me, but rather do me good.
So soldier on, we all hit the roller coaster sometimes, and we will get off it again with the right attitude and self-care.
Here are my rules for dealing with unexplained blood sugar roller coasters:
Don't change your normal diet or workouts. If you start making a lot of changes, it will be really hard to get back into a good balance
Test more often. Just test twice as often as you use to, to catch the highs and lows early
Check if you are sick. Any kind of virus will mess up your blood sugars. See a doctor if necessary
Keep calm. These things happen, and stressing about it just makes it worse. Everything will get back to normal eventually
If you are a girl like me, it's also a good idea to keep a log of when episodes like this happen. You may just find that it's always during the same part of your menstrual cycle. Our natural hormone roller coaster can have a strong effect on our diabetes.
There isn't really anything you can do about it, but just knowing what is happening and why can make it easier to prepare and not stress too much about it.
The message I want to get through with this post is that episodes like this WILL happen!
I have been really well regulated for the past several years (latest A1c was 6.2) and I still have days (or weeks) where my blood sugars bounce up and down like crazy. The important thing is to keep calm and continue adjusting your care until things settle down or reach out to your physician for help if needed.
Suggested next posts:
If you found this post useful, please sign up for our newsletter (and get a free chapter from the Fit With Diabetes eBook) using the form below. We send out a weekly newsletter with the latest posts and recipes from Diabetes Strong.