The ketogenic diet and overall low-carb lifestyle sound awesome right? But the keto lifestyle comes with a downside that for some reason is not talked about often. I am talking about the prices of low-carb foods. Does going low-carb mean that you have to start spending a lot on groceries?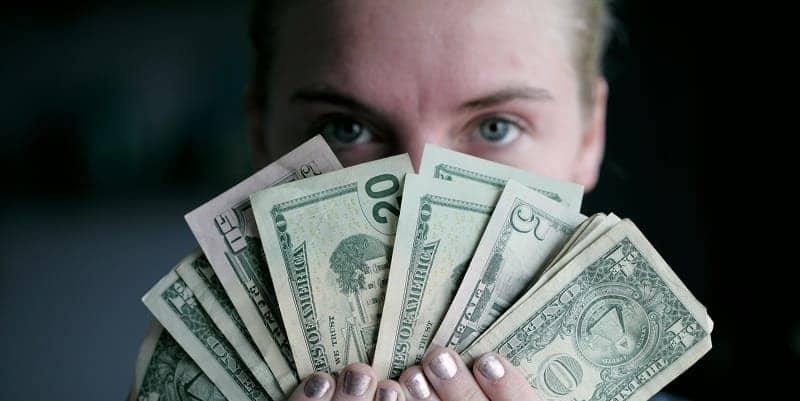 Many low-carb foods like fresh meat, leafy greens, and fatty fish can be expensive. This is for a reason because high-quality clean foods are way more nutritious and healthy than processed and refined carbohydrates. We are used to paying almost nothing for white bread and pasta. This, on the other hand, does not reflect their nutritional value in any way.
Although high-quality clean food often costs more, it does not mean that everything is over before it starts. The good news is that you don't need to pay high prices. You can get affordable quality low-carb foods. We can and should be smart in our budgeting and save a lot during our next trip to the grocery store.
Here are my main tips on how to rock the keto diet without making your bank account cry.
Plan ahead
This is the easiest and fastest way to save a lot on grocery shopping. It also helps to keep your meals and portions on track, which is important to get you into ketosis. As a result, you buy only what you need and there is a lower risk of binge eating and cheat days – which as we know are not "allowed" in the keto diet.
Shopping lists will stop unnecessary spending and impulse purchases. Plan your weakly meals in advance, create a shopping list and stick to it. Your body and your wallet will thank you later.
Buy cheaper alternatives
You can find products that are extremely expensive and extremely under-priced in every food category. You can save a noticeable amount of money by choosing cheaper alternatives. Keep in mind, that alternatives don't mean that you need to compromise on the taste and nutritional value.
Cheese – One of the main go-to fat sources for the keto diet. The specialty cheeses can be pricey and often not worth it. Buy regular cheese and prefer cheese in one piece (not shredded) and grate it yourself.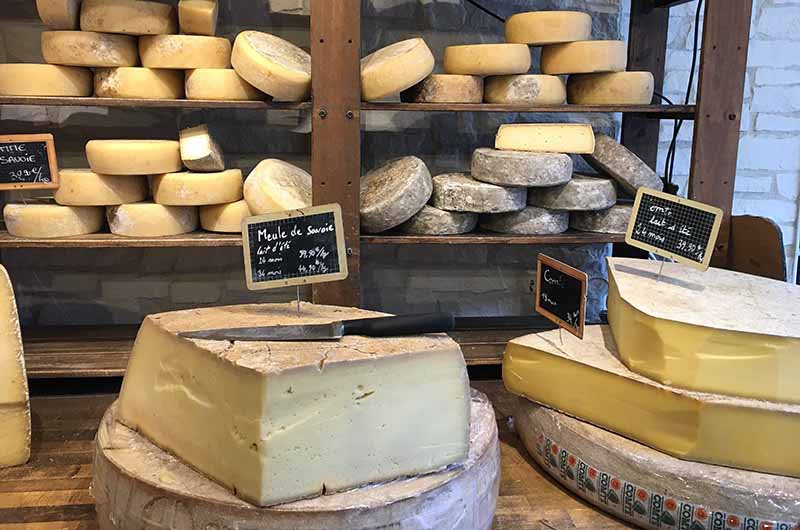 Fish – Awesome fat and protein source, which is often expensive. Choose canned fish instead of fresh, it's just as nutritious as fresh fish but a lot cheaper. Canned fish also has added sodium which works as a preservative. This is good for your low-carb journey as you need to ramp up your electrolyte levels anyway.
Poultry – If you are a poultry fan, then we got good news for you. Chicken legs and thighs are way cheaper than chicken breasts. Breast meat is leaner, has more protein in it, and is considered more expensive. This is okay, because while on a low-carb diet, always prefer fatty meats. Fat also makes cuts tastier.
Meat – The same case as it was with poultry. Fatty cuts of meat are always cheaper than leaner cuts. A good choice would be ribs, shin of beef, lamb neck and shoulder, and pork belly. It's also cheaper in most cases to get these cuts straight from the butcher, than from a supermarket.
Vegetables – This is a big part of your diet, so listen up. Buying fresh low-carb vegetables in bulk will break the bank pretty quickly – I have been there. That's why I prefer frozen vegetables. They are cheap, they don't deteriorate like fresh veggies often do, and frozen veggies have the same nutritional value as fresh ones. It's also easier to buy them in bulk and store away until you need them again.
Buy in bulk
This is pretty self-explanatory. Find a local butcher where you can buy your meat in bulk. Buy canned and frozen goods in bulk when they are discounted. Go after bargains like cheap store brands, discounted foods or products with damaged packaging.
If you definitely need to go with fresh food then prefer local farmers market and regular food (not the deli counter). The good thing is that often, buying in bulk gets you extra discounts. In this way, your fridge will be stocked with keto-friendly food and just wait for you to start prepping.
Pro tip: Never bulk buy an item that you haven't tried before. You may find that these products aren't what you were expecting.
Meal prep
The main secret to saving money on keto foods? Create a ketogenic meal plan and prepare your food at home and in advance. It's as simple as that. Eating out can be expensive, especially if you are restricted by keto choices. Cook real food at home instead.
When you cook at home, you have the freedom to go as simple as you want. It's also the key to cheap meals. The simpler the meal, often the cleaner, faster, and cheaper it is. Keep your meals full of good protein, non-starchy veggies, and plenty of healthy fats.
Preparing your meals in advance is a must if you are just starting out on a keto diet. You will save money, you are forced to think through your food choices, what you are going to eat and how much. In this way, you will be entering ketosis way faster than first-timers who are improvising it on the go.
Consider intermittent fasting
This may sound funny, but intermittent fasting can actually save a significant amount of money at the expense of breakfast. Before you get emotional, listen. This is not for everyone, and not everyone should do it, so don't worry if it isn't for you.
Let's go quickly over what intermittent fasting is: in very simple terms, you skip breakfast and eat your first meal around noon. And on top of that, you only eat during an 8-hour window. There are many other variations of intermittent fasting, but this is probably the most widely used version (you can read our detailed guide to intermittent fasting and diabetes to learn more.)
If you liked this guide to following the keto diet on a budget, please sign up for our newsletter (and get a sign-up bonus) in the form below. We send out a weekly newsletter with the latest posts and recipes from Diabetes Strong.