Are you excited about starting the Strong With Diabetes Challenge on May 3? I know I am! Especially because we have an amazing lineup of diabetes, health, and exercise experts as contributors.
If you haven't signed up for the challenge yet, you can read all about it HERE.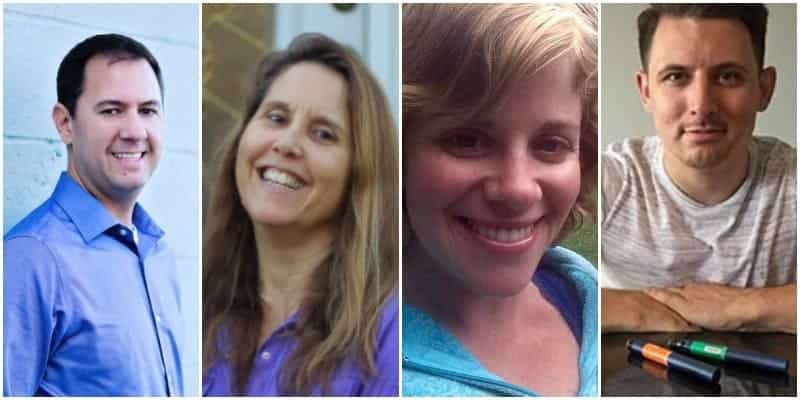 To give you an idea of who they all are and what they will be writing about, I've asked them all to write a short bio so you can get to know them a little better.
In no particular order, please meet:
Ginger Vieira
Ginger Vieira has lived with Type 1 diabetes and Celiac disease since 1999, and fibromyalgia since 2014. She is the author of Pregnancy with Type 1 Diabetes & Dealing with Diabetes Burnout & Emotional Eating with Diabetes & Your Diabetes Science Experiment.
Ginger is the Editor Emeritus at DiabetesDaily, with a B.S. in Professional Writing and certifications in cognitive coaching, video blogging, record-setting competitive powerlifting, personal training, Ashtanga yoga, and motivational speaking.
For this challenge, Ginger writes about dealing with diabetes burnout.
Mark Heyman
Dr. Mark Heyman is a diabetes psychologist and a Certified Diabetes Educator. He is the Director of One Drop | Experts, a mobile diabetes coaching program and the Founder and Director of the Center for Diabetes and Mental Health (CDMH).
Mark provides education and evidence-based clinical treatment to people with diabetes. Mark received his PhD in Clinical Psychology from The George Washington University and completed his psychology internship at the UCSD School of Medicine. He holds an appointment as Assistant Clinical Professor in the Department of Psychiatry at UCSD. He has been living with type 1 diabetes since 1999.
Mark writes about the mental and emotional aspects of diabetes, and how you can set yourself up for long-term success with your diabetes management.
Sheri R. Colberg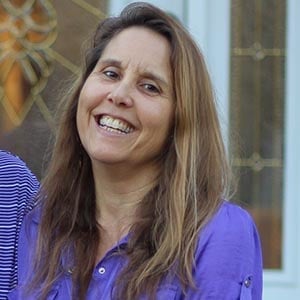 Sheri R. Colberg, PhD, FACSM, is professor emerita of exercise science from Old Dominion University and author of The Diabetic Athlete's Handbook.
A graduate of Stanford and Cal Berkeley, Sheri is a world-renowned expert in exercise, diabetes, and healthy lifestyles. You can learn more at shericolberg.com and diabetesmotion.com.
For this challenge, Sheri writes about how to exercise with reduced mobility due to age or injury, and how to avoid injury and improve joint health.
Dan Piper
Dan Piper (The Healthy Diabetic) has been a Type 1 Diabetic for over 5 years and writes about his experiences with Type 1, nutrition, exercise and living an overall healthier life with diabetes.
Dan is a certified nutrition coach and helps fellow people with diabetes with their overall health, nutrition, and training. You can follow Dan on his blog The Healthy Diabetic.
For this challenge, Dan writes about how to overcome an injury and return to an active lifestyle.
Lauren Bongiorno
Lauren Bongiorno is an online Diabetic Health Coach, Yoga and Bootcamp Instructor and Nike Influencer. She is also a member of the Beyond Type 1 Global Ambassador Council and the co-creator of the newly launched Keep Healthy Low Glycemic Protein Bars.
Lauren lives by the motto "Decide and Conquer" and is passionate about helping others take control of their lives and not letting their challenges define them. Be sure to follow Lauren on Instagram @Lauren_bongiorno.
For this challenge, Lauren has created a video about how to stretch after workouts to increase flexibility and prevent injuries.
I am super excited to have such a great group of experts sharing their knowledge with us and I can't wait to get started.
The challenge is closed for new sign-ups, but you can subscribe to my newsletter below to be notified when the next one starts.