It's been a little while since I wrote about my favorite healthy carbohydrates and healthy proteins. I promised you back then that I would also give you my view on what the best healthy fats are, so my apologies if you've been waiting patiently for the final post in this series.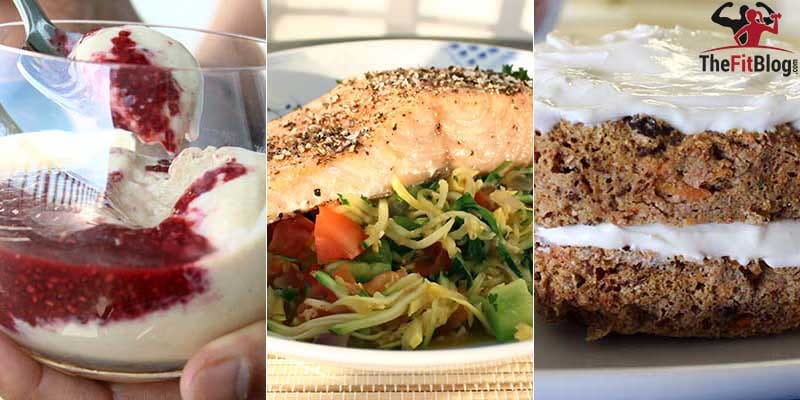 Like carbohydrates, fats are too often seen as something you have to avoid in your diet, but the truth is that you can't have a well-balanced diet without eating some (healthy) fat.
As Tobias mentioned in his post about macronutrients, you need fat in your diet to transport vitamins, for hormone control, and for a lot of other essential functions in your body. However, fat is a very calorie dense macronutrient, so you always have to be careful how much you eat. A good rule of thumb is to get about 20% of your energy from healthy fat sources.
That brings us to the next point on the agenda, which is the healthy fat sources we recommend and a few recipes, so you know how to incorporate them in your diet. We include all of the six healthy fats described below in our diet on a regular basis.
The calories and macros for each food are for a 3 oz. serving. You obviously wouldn't gulp down 3 oz. of coconut oil I wanted to use the same serving size for all of the foods to make the macros comparable.
Salmon, raw (121 calories, 17g protein, 0g carbs, 5.4g fat): Salmon is a great source of healthy fat and Omega-3 acids. While we don't recommend you have salmon for every meal, you can easily include it several times per week. If you aren't sure how to cook salmon, you can read our guide to the perfect salmon steak here. Recipe idea: Salmon & Shrimp Pasta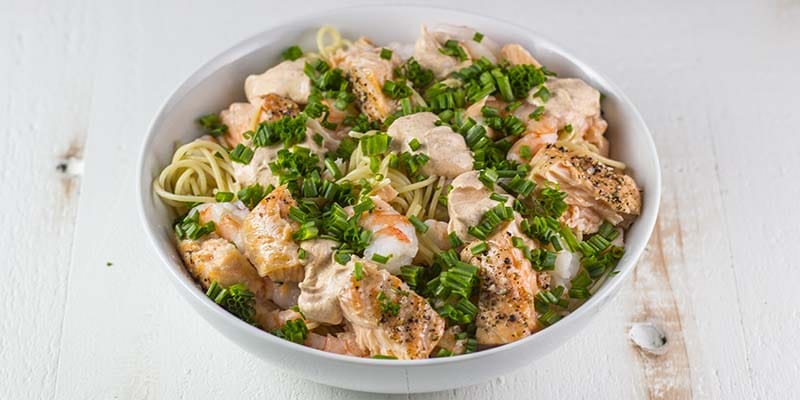 Almonds (495 calories, 18g protein, 18.4g carbs, 43g fat): Almonds are great as a portable snack. I often bring a small bag of almonds with me but I have to have them measured out as individual snacks or I quickly consume a full day's worth of calories 😀 A good snack serving size for an average woman is 15-20 almonds. Almonds are also great for baking or you can use them to add a little healthy fat to your oatmeal or even rice. Recipe ideas: BHigh Protein Berry Crumble
Avocado (143 calories, 1.7g protein, 7.4g carbs, 13g fat): Avocados are amazing. I love the texture, the taste, and all the things you can make with them. Living in California, we have access to great avocados all year around, so that definitely makes it easier. We often mash avocados with chili, pepper, and lemon juice to make guacamole as a side dish to steak or fish. Avocado is also great in salads, on tacos, sandwiches, etc. I know you can also make desserts with them, but I haven't gotten around to try that yet. Recipe idea: Ahi Tuna Poke
Chia seeds (416 calories, 14g protein, 36g carbs, 26.3g fat): I find that chia seeds are really good for my digestion, so they have quickly become a staple in my diet. I often just mix them with water and let them gel overnight. They then serve as a great breakfast topping on my protein pancakes the next morning. Recipe idea: Peanut Butter Ice Cream With Raspberry Jam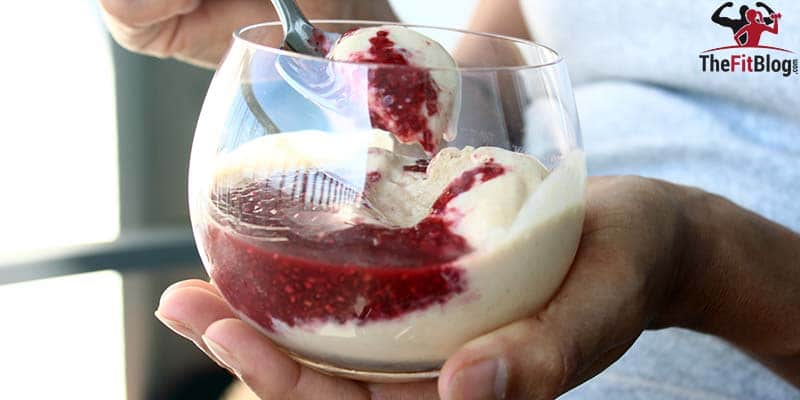 Coconut Oil (737 calories, 0g protein, 0g carbs, 85.5g fat): Coconut oil is an excellent fat source if you are trying to lose weight, but you need to know how to use it. Basically, you can substitute almost any other (less healthy) fat with coconut oil. For breakfast, I'll put it on my pancakes or mix it up in my oatmeal in the morning. It also works well as a dressing for salads and I enjoy it on rice with a dash of curry powder. The rice, curry, and coconut oil combination take me back to our great Thailand vacations. Finally, you can use it when baking as a substitute for butter.
Nut Butter (no added salt or sugar) (525 calories, 18g protein, 16g carbs, 47.5g fat): I love nut butter! (I prefer peanut or almond butter). Only one word of caution; be careful of picking a brand with no salt or sugar added. If you want it sweet you can always add the sweetener yourself. Ok, also a second word of caution; watch your serving size. As with almonds, it's easy to go a little overboard and yes, you can have too much of a good thing. Try using peanut butter in hot dishes, whip it up in Greek yogurt, spread it on your pancakes, or just put a little bit on a wedge of apple. Recipe ideas: Vegan Peanut Butter Protein Smoothie