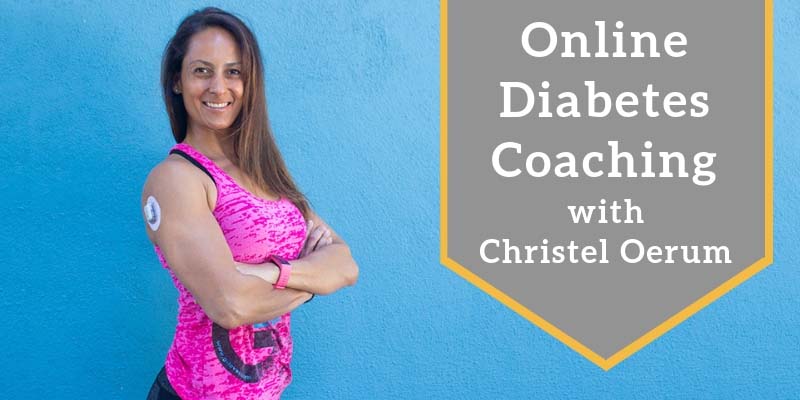 I am currently not accepting new clients but I have a lot of information about diabetes, healthy nutrition, and weight management here on Diabetes Strong.
I recommend reading:
Online Diabetes Coaching
I offer online diabetes coaching for people living with any type of diabetes. I am dedicated to giving you the tools you need to better understand your diabetes so you KNOW why your blood sugar acts as it does, why you can't lose weight, or why your A1c is high and what YOU can do about it.
I don't have a special "diabetes program" that I enroll all my clients in. Instead, I will ask you to track what you are doing for minimum 5 days (what you eat, your insulin and/or other medication, your blood sugar, exercise, etc.) so I can analyze that data and help you create a plan that's right for YOU and your goals.
For most people, that data and our conversations will reveal opportunities to make (often quite simple) changes to your medication, diet, or lifestyle that can have a huge impact on your diabetes management and quality of life.
All coaching programs are individual 1-on-1 sessions on the phone (US only), Skype or FaceTime to address what's most important to you when it comes to managing your health and diabetes. The time is yours, and my goal is that you will leave each session with new diabetes management tools and knowledge that you can use for the rest of your life.
I am a health coach, certified personal trainer, Level III certified from the Diabetes Motion Academy and I have lived with type 1 diabetes for more than 20 years.
I offer two different diabetes coaching modules depending on your individual needs. Each module is $400 and includes:
An analysis of the data you send and suggestions for improvements
One 45-minute coaching session to make an action plan together
One 45-minute coaching session 1-2 weeks later to evaluate progress and make adjustments to the plan
Individual 45-minute follow-up sessions are $125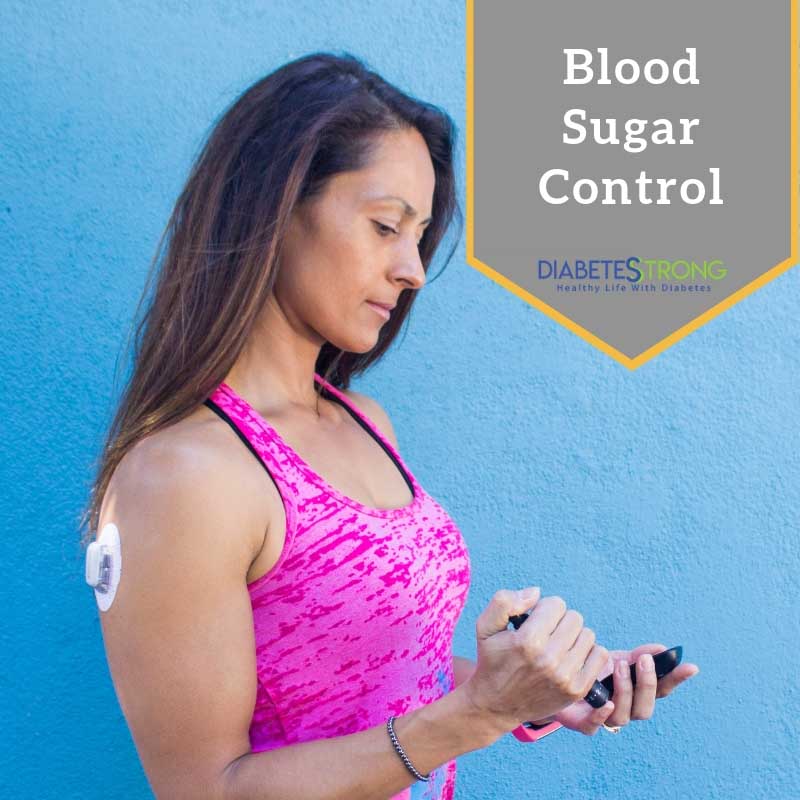 Module 1: Blood Sugar Management
This module is for you if you struggle with daily blood sugar management, your A1c is higher than you'd like, or your blood sugars are out of range more than 50 percent of the time.
If you feel like you've tried everything and you're looking for more personalized support outside what your medical team can offer, this is the program for you.
My goal is to give you the tools and the knowledge of how your diabetes medications work and how to analyze your blood sugar data so that you'll become empowered to make the changes needed to be successful.
Before our sessions, you'll send me all your medication and blood sugar data and I'll do a full analysis. In our sessions, I'll walk you through what I see in your data, suggest improvement ideas, and teach you how to do these types of analyses on your own so that you can continue your progress after the coaching program is over.
With the right knowledge and the right tools, you can achieve the diabetes management you're striving for!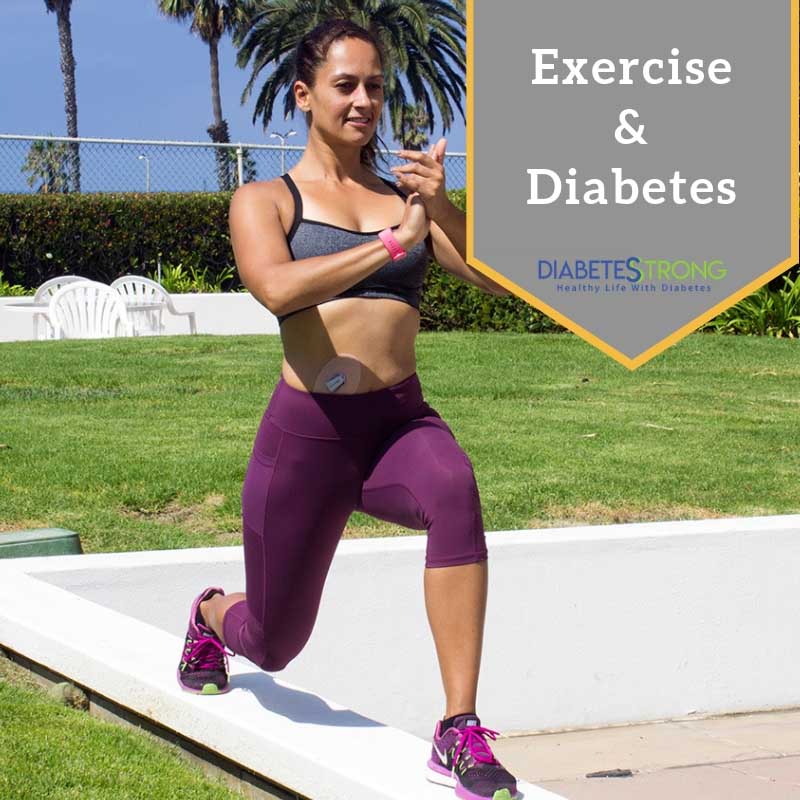 Module 2: Exercising with Diabetes
Exercise and diabetes management can be tough, frustrating, and hard to figure out. You might be experiencing low or high blood sugars during or after workouts and it might just all seem random. Or you might be too scared of low blood sugars to even get started.
I can help you crack the code and support you in finding YOUR formula for exercise and diabetes, reducing your amount of out-of-range blood sugars and making exercise much more enjoyable and safer.
My goal is to give you the tools and the knowledge of how exercise impacts your diabetes medication and your body, and what strategies you can implement to exercise safely and effectively with diabetes.
If you already exercise, I'll have you track your exercise and blood sugar patterns using my unique "Diabetes & Exercise Log". Prior to your session, I'll do a full analysis of your data.
In our sessions, I'll walk you through what I see in your data, teach you techniques for managing medication and food around exercise, and help you create an action plan.
To schedule a free 15-minute introduction call to learn more about diabetes coaching, please send me an email at Christel@DiabetesStrong.com.
Success Stories
I have helped hundreds of people with all types of diabetes and from all over the world reach their diabetes management and health goals. Here is what some of my clients have accomplished: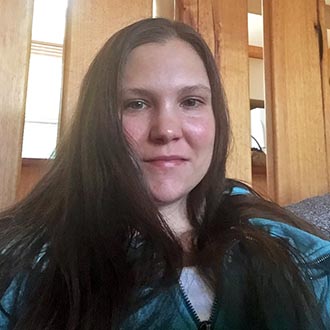 Jessica Leigh Davis – Type 1 Diabetes for 25 years (Sydney, Australia)
"When I first started working with Christel in 1-1 sessions, my diabetes felt random. I felt alone and lacked confidence in how to start managing it better, especially with so much information out there.
I chose Christel because she incorporated many different aspects into helping me – including exercise, diet, sleep management just to name a few. Most health professionals only ever come at it from a singular perspective, e.g. my diabetes educator focused on insulin doses, my dietician focused on food, and my endocrinologist focused on numbers.
Christel is the complete package as a coach and just an all-around wonderful human being. With her can-do attitude and non-judgmental support, we worked together to achieve more stability in my blood sugar readings and a clearer method for me to do this myself regardless of how random life gets.
Even more importantly, I also feel better in myself which is really the point of diabetes management anyway – to feel well today and in the future."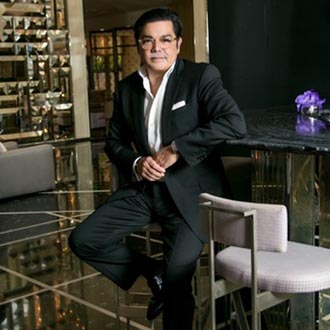 Marco Selva – Type 1 diabetes (Miami, United States)
"After struggling for many years trying to bring my A1C below my typical average of 8.5, I found Christel. After several coaching sessions with her, my understanding and ability to manage my condition improved dramatically for the better. The improvements in my A1C results since my consultation with her started are tangible and my A1C is now 6.5. My own endocrinologist was incredibly impressed with my results.
Christel is very kind in her approach, non-judgmental, and has an incredible understanding of pump therapy, how insulin affects the body, nutrition, and fitness. She provides advice based on your lifestyle, understanding quite well that not all people or lifestyles are alike.
I am forever grateful to her for having had such an amazingly positive impact on how I manage my diabetes. From time to time, I still talk to her to make sure I stay on track. "
To schedule a free 15-minute introduction call to learn more about diabetes coaching, please send me an email at Christel@DiabetesStrong.com.
Frequently Asked Questions
Are you a medical professional?
I am not a Medical Doctor or Certified Diabetes Educator. I am a coach that specializes in helping people living with diabetes.
Because I've lived with diabetes for over 20 years and worked in the insulin pump industry, I have a unique and detailed eye for understanding diabetes medication and insulin pump settings, but my services should be seen as additional support outside your medical team's support. I can also be a resource for you when you're having discussions about your care with your medical team.
Do you create meal plans or exercise programs?
It's something I will do occasionally for long-term clients, but it's not part of my standard services. I never create meal plans or exercise programs without it being part of a comprehensive diabetes coaching program.
Can I buy individual coaching sessions?
Only after you have completed at least one of the coaching modules. I spend a lot of time analyzing your data before our first call and that time is included in the price of the modules. After you have completed a module, you can buy individual 45-minute sessions for $125.
What if I'd like coaching in something that isn't covered by the three modules?
Send me an email and we'll start the conversation. If the topic you would like to discuss is outside my expertise, I will refer you to a specialist.
To schedule a free 15-minute introduction call to learn more about diabetes coaching, please send me an email at Christel@DiabetesStrong.com.