We would not be able to host this challenge without the support of our amazing sponsors. They help make it possible for us to keep it free for you to participate and they even donate prizes you can win in our weekly giveaways!
Please take a moment to read about our sponsors, check out their websites, and learn more about the prizes you can win during the Healthy With Diabetes Challenge
The only thing you have to do to enter any of the weekly prize draws is to sign up for the challenge and be active in the challenge Facebook group or on our Facebook page in the week of the draw (post or comment at least once). I will draw the weekly winners every Sunday.
This post contains affiliate links.
Our primary challenge sponsor is Tandem Diabetes Care, Inc. I am a big fan of their small, sleek, touch-screen insulin pumps, so I am very excited to have them involved in this challenge!
Besides being a sponsor, Tandem Diabetes Care, Inc. will also host a Q&A session in the challenge Facebook group where you can ask questions about insulin pump features that can help you manage your diabetes.
Tandem Diabetes Care, Inc.
Tandem Diabetes Care, Inc. is a medical device company dedicated to improving the lives of people with diabetes through relentless innovation and revolutionary customer experience. The Company takes an innovative, user-centric approach to the design, development and commercialization of products for people with diabetes who use insulin. Tandem manufactures and sells the t:slim X2™ Insulin Pump, the only pump capable of remote feature updates using a personal computer, and the t:flex® Insulin Pump, the first pump designed for people with greater insulin requirements.
On their website, you can learn more about their insulin pumps and check if they are covered by your insurance. You can also download their innovative t:slimulator Demo App (Android and iOS) that lets you experience and test many of the features of an insulin pump, right on your phone.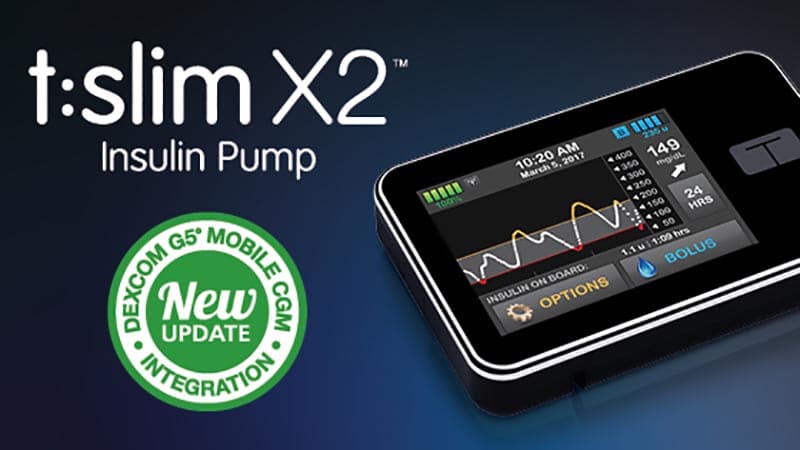 mySugr
mySugr specialize in app-based, all-around care for people with diabetes – made by people with diabetes. Their apps, services, and access to the world's best diabetes coaching at the tap of a finger all work together to ease the daily grind of diabetes. In short, they make diabetes suck less! You can download their apps at mySugr.com.
mySugr is an extremely functional app for diabetes management. It syncs by Bluetooth with the Roche meter (which happens to be my insurance company's current meter of choice) and will calculate an estimated A1C based on your BG meter readings.
You can practically log everything in this app, and since it pulls in CGM and meter data automatically, you don't have to do a lot of manual logging when it comes to blood sugars. In Europe, it can even be used for dosing recommendations, while we in the US have to wait for FDA approval for that feature.
mySugr has donated four prize packages for the challenge:
4 annual mySugr Pro vouchers (value of $27.99)
4 mySugr swag bags (backpack, magnet, button, sticker, monster icon, custom mySugr rock tape)

One Drop
One Drop is a diabetes management platform that aims to revolutionize blood glucose meters with gorgeous hardware, award winning mobile software, powerful data analytics, and a unique subscription model for test strips. You can learn more on OneDrop.Today.
I have tested the One Drop meter and mobile software myself and was very impressed (you can read my One Drop review to learn more).
The meter is both gorgeous and accurate and automatically connects to the One Drop app via Bluetooth, which is super useful. You also get access to 24/7 support from a team of Certified Diabetes Educators so you can ask questions about your diabetes management at any time. Best of all, you get unlimited test strips sent directly to your door at a fixed monthly rate!
One Drop has generously donated two prizes:
One Drop | Chrome meter, lancing device, lancets (10 ct), test strips (100 ct), and carry case
3 months subscription to the One Drop | Premium plan, which includes unlimited test strips delivered direct to your door and 24/7 on-demand CDE support.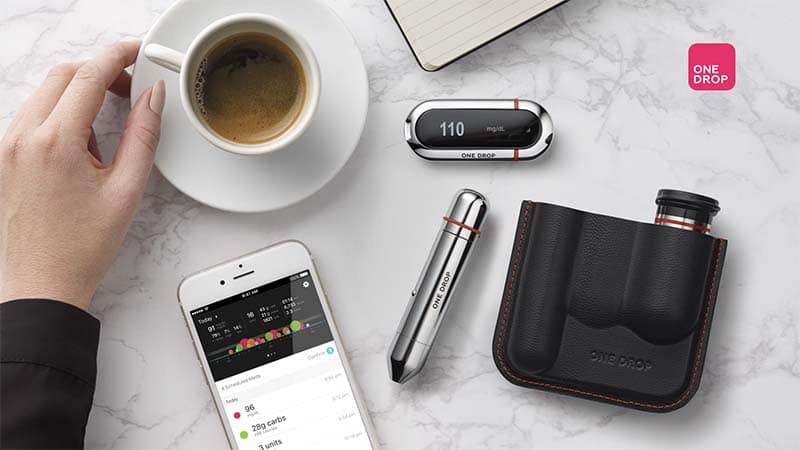 Myabetic
Myabetic creates diabetes accessories with a fashionable, non-medical appearance so that you can control your diabetes with style. Shop online at http://www.myabetic.com/diabetesstrong (you can use the code DIABETESSTRONG to get 15% off your purchase)
Myabetic is the absolute top end of diabetes accessories. I personally got my hands on a pink Dexcom sleeve, the Dexcom armband (of course I have to sweat in style), and a blush diabetes wallet. Since we look at our diabetes gear pretty much all day, every day, why have it in ugly medical-looking cases? You don't have to – this girl has gone stylish and so can you.
Their sponsored prize for the challenge is a product of your choice from Myabetic

Legendary Foods
Legendary Foods has made it their mission to create the best tasting and healthiest flavored nut butters and nut snacks while using only natural ingredients. You can buy their products online at www.legendaryfoodsonline.com (use the code "THEFITBLOG" for a 10% discount)
I just finished testing all the Legendary Foods nut butters for taste and blood sugar impact, and I was super impressed (you can read my review to learn more). Their nut butters taste amazing and have practically no blood sugar impact because they are sweetened with Stevia.
Legendary Foods have donated three large goodie bags with samples of all their products as prizes for this challenge.
Vital Proteins
Vital Proteins helps people feel better and live fuller lives through sustainably-sourced nutrition products, promoting health, fitness and natural beauty. They do that by providing the purest collagen protein from pasture-raised cows and wild-caught fish.
I love the Vital Proteins Collagen Peptides because it's straight up protein and has no fluff added. There is no flavor, it mixes with ANYTHING, and has ZERO impact on your blood sugar. It's a super easy way to add protein to your daily diet.
Vital Protein has sponsored three prizes for the challenge. Each is a selection of their collagen protein products.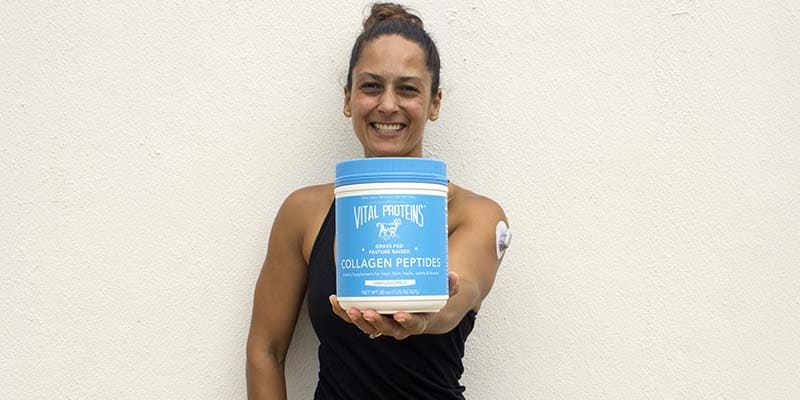 I hope you are as excited about these prizes from our sponsors as I am. I almost wish I could enter the challenge to win them myself 😀
I really look forward to starting the challenge on May 3 and connecting with you in our challenge Facebook group!
See you in the Healthy With Diabetes Challenge and good luck with the sponsor giveaways!