We are splitting our workouts into upper and lower-body workouts this week. Since the last workout was a lower-body dumbbell workout, it's time for an upper-body dumbbell workout today.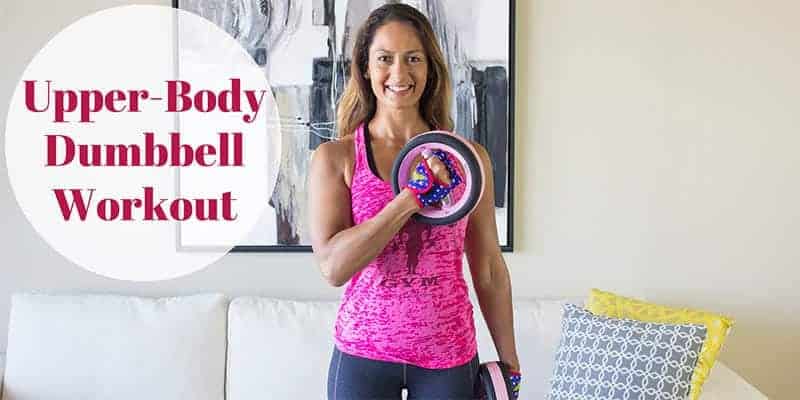 As always when we do resistance workouts, please remember that you may see an impact on your insulin sensitivity 24-36 hours after your workout so be diligent with watching your blood sugars. If you aren't used to resistance workouts, I really recommend you read my post about how resistance training affects your blood sugar before you do the workout.
You can follow along in the video for a demonstration of the exercises. I suggest you do 3 rounds of 10-15 repetitions for each exercise.
(If you prefer to view the video on YouTube, you can do so here)
Exercise list
Push-ups with legs on a bench
Bent-over Dumbbell Rows
Back Extensions
Lateral Raises
Triceps Kickbacks
Dumbbell Curls