WELCOME TO DIABETES STRONG
Diabetes Strong was established in 2015 as a personal blog about Christel's experiences as a fitness enthusiast living with type one diabetes.
Christel struggled to find easily accessible information about exercise and healthy nutrition with diabetes online, so she decided to create a website where she could share her own advice and invite experts from the diabetes community to contribute.
Diabetes Strong quickly grew into one of the largest websites about health and diabetes and was re-launched in 2017 as a diabetes portal with expert contributors from all over the world.
The goal of Diabetes Strong is to provide a platform where people living with (any type) of diabetes can find all the information they need to live healthy and active lives.
The information on Diabetes Strong always takes a positive approach to diabetes and follows Christel's motto that "There is nothing you can't do with diabetes."
Management Team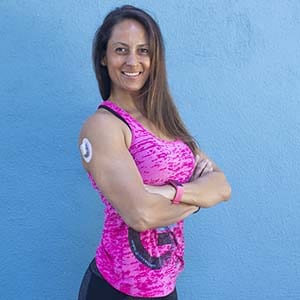 Christel Oerum, Co-Founder and Head Coach
Christel has been living with type 1 diabetes since 1997 and has always been very determined not to let her diabetes affect her quality of life. She is the author of the popular diabetes book Fit With Diabetes.
Christel is the main content creator on Diabetes Strong, an active diabetes advocate, public speaker, and diabetes coach.
Christel holds an MBA in Finance & Strategy and an ISSA Personal Trainer certification with specialization in Fitness and Diabetes (Level 3 certified from the Diabetes Motion Academy).
Tobias Oerum, Co-Founder
Although Tobias does not live with diabetes, living with Christel for almost 20 years has made him an expert on the subject. He writes about how to live with and support a spouse who has diabetes.
Besides an MBA in International Business & Strategy, Tobias holds numerous coaching, nutrition, and personal training certifications.
Tobias is primarily active behind the scenes on Diabetes Strong. He manages all brand relations and advertising and is the main contact person for our expert contributors
Editorial Team
Ginger Vieira, Diabetes Editor
Ginger has lived with type 1 diabetes and celiac disease since 1999, and fibromyalgia since 2004. She has a B.S. in Professional Writing and is one of the most published and well-known diabetes writers.
Ginger is the former Editorial Director at Diabetes Daily and a freelance writer for publications such as Healthline, Everyday Health, OnTrack Diabetes, and Health Central.
She has also authored several books: Pregnancy with Type 1 Diabetes, Your Diabetes Science Experiment, Emotional Eating with Diabetes, Dealing with Diabetes Burnout
Ginger is a fitness enthusiast and Certified Personal Trainer. Before getting fibromyalgia, she held several records in competitive powerlifting.
Ariel Warren, RDN, CD, CDCES, Nutrition Editor
Ariel was diagnosed with Type 1 when she was 4 years old. She holds a B.S. in Nutrition and Dietetics and works as a Registered Dietitian, a Certified Diabetes Care & Education Specialist, and a Certified Pump Trainer.
She works as a healthcare provider at an Endocrinologist Clinic in Utah and consults patients with T1D across the United States through her online private practice (arielwarren.com)
Outside of work, Ariel is a freelance writer for publications such as Diabetes Daily and the Granger Gazette and has been featured on several nutrition segments on Studio 5 Daytime TV.
Ariel is the elected chair-elect of the board in the Association of Diabetes Care & Education Specialists (ADCES). In her free time, she enjoys giving back to the community by volunteering at diabetes kid camps and working as a youth mentor ambassador through JDRF.
Ariel is the author of the book Type 1 Diabetes for the Newly Diagnosed: What to Expect, What to Do, and How to Thrive.
Ben Tzeel, RD, CSCS, Fitness Editor
Ben Tzeel is a Registered Dietitian and Certified Strength and Conditioning Specialist (CSCS), holding a Masters in Nutrition from the University of North Carolina at Chapel Hill.
Ben has lived with Type 1 Diabetes since 1999 and has never allowed it to hold him back from achieving his goals.
He is a published fitness model and author who writes about exercise, nutrition, and diabetes.
Medical Advisory Board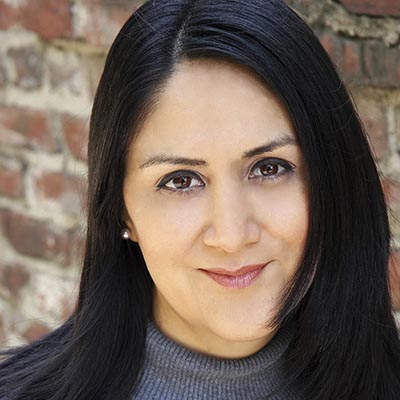 Cynthia E. Muñoz, PhD, MPH, MA
Dr. Muñoz is a licensed clinical psychologist who holds an appointment as Assistant Professor of Clinical Pediatrics at the USC Keck School of Medicine.
Currently, she serves as a pediatric psychologist at the CHLA Behavioral Health Center and at the Center for Endocrinology, Diabetes, and Metabolism (CEDM), where she specializes in the mental health care of children and adolescents with diabetes.
Muñoz co-developed a psychosocial program for teens with type 1 diabetes, siblings, and caregivers, TEEN POWER. She is also actively involved with the American Diabetes Association on a national and local level.
Dr. David Ahn, MD
Dr. David Ahn is an Endocrinologist and currently serves as the Program Director of the Mary & Dick Allen Diabetes Center. He was previously an Assistant Clinical Professor at UCLA, and he received his Medical Degree and completed a fellowship in Endocrinology at UC San Diego.
Dr. Ahn is passionate about using diabetes technology to overcome the everyday hassles of diabetes, through the use of smartphone apps, continuous glucose monitoring, and artificial pancreas systems.
His writing has been featured in publications such as Diabetes Forecast, MedPageToday, Medgadget, and the Journal of Diabetes Science and Technology. He also authored a chapter on Diabetes Apps for the Diabetes Technology Science and Practice book published in 2019 by the American Diabetes Association.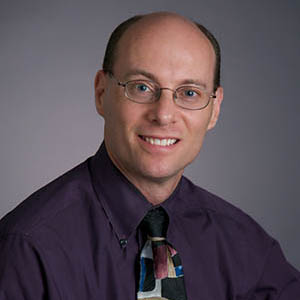 Gary Scheiner, MS, CDE
An award-winning Certified Diabetes Educator, Masters-level Exercise Physiologist and person with type-1 diabetes since 1985, Gary Scheiner has dedicated his professional life to improving the lives of people with insulin-dependent diabetes. He was named the 2014 Diabetes Educator of the year by the American Association of Diabetes Educators.
Gary earned a Bachelor of Arts in Psychology from Washington University in St. Louis and a Master of Science in Exercise Physiology from Benedictine University. He received his diabetes training with the world-renowned Joslin Diabetes Center.
Gary is the Owner and Clinical Director of Integrated Diabetes Services and the author of six books about diabetes management.
Mark Heyman, PhD, CDE
Dr. Mark Heyman is a diabetes psychologist and a Certified Diabetes Educator. He is the Founder and Director of the Center for Diabetes and Mental Health (CDMH) and the Vice President of Clinical Operations and Innovation at One Drop.
Mark is passionate about providing diabetes education and evidence-based mental health treatment to people with diabetes.
Mark received his Ph.D. in Clinical Psychology from The George Washington University and completed his psychology internship at the UCSD School of Medicine. He holds an appointment as an Assistant Clinical Professor in the Department of Psychiatry at UCSD. He has been living with type 1 diabetes since 1999.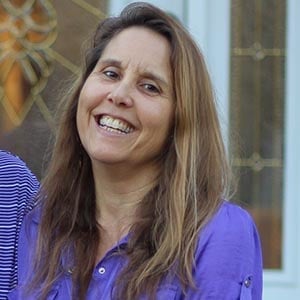 Sheri Colberg, PhD, FACSM
Sheri R. Colberg, PhD, FACSM, is professor emerita of exercise science from Old Dominion University and author of The Athlete's Guide to Diabetes (2019) and 11 other books.
A graduate of Stanford, UC Davis, and Cal Berkeley, Sheri is a world-renowned expert in exercise, diabetes, and healthy lifestyles. She was honored with the American Diabetes Association Outstanding Educator in Diabetes Award in 2016.
You can learn more at shericolberg.com and diabetesmotion.com.
Susan Weiner, MS, RD, CDE, FAADE
Susan Weiner is a Director of the American Association of Diabetes Educators (AADE) Board of Directors (2018-2020) and served as the 2015 AADE Diabetes Educator of the Year. She received the 2016 Dare to Dream award from the Diabetes Research Institute as well as the 2018 Media Excellence Award from the New York State Academy of Nutrition and Dietetics.
She is the "Diabetes in Real Life" column editor for Endocrine today and the co-author of several diabetes books. Susan was the 2015-2016 editor of "On the Cutting Edge", the peer-reviewed journal for the Diabetes Care and Education group of the Academy of Nutrition and Dietetics.
Susan is a well-respected national and international lecturer on a variety of topics related to nutrition, diabetes, and health. She earned her Master's Degree in Applied Physiology and Nutrition from Columbia University.
Contact Diabetes Strong
For diabetes coaching, please see the Online Diabetes Coaching page.
For media, advertising, and partnerships, please email us at [email protected]
Diabetes Strong is located in Santa Monica, California. For local press, television, and events, please email us at [email protected]