WELCOME TO DIABETES STRONG
Diabetes Strong was established in 2015 as a personal blog about Christel's experiences as a fitness enthusiast living with type one diabetes.
Christel struggled to find easily accessible information about exercise and healthy nutrition with diabetes online, so she decided to create a website where she could share her own advice and invite experts from the diabetes community to contribute.
Diabetes Strong quickly grew into one of the largest websites about health and diabetes and was re-launched in 2017 as a diabetes portal with expert contributors from all over the world.
The goal of Diabetes Strong is to provide a platform where people living with (any type) of diabetes can find all the information they need to live healthy and active lives.
The information on Diabetes Strong always takes a positive approach to diabetes and follows Christel's motto that "There is nothing you can't do with diabetes."
Management Team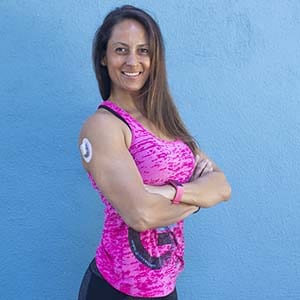 Christel Oerum, Co-Founder and Head Coach
Christel has been living with type 1 diabetes since 1997 and has always been very determined not to let her diabetes affect her quality of life. She is the author of the popular diabetes book Fit With Diabetes.
Christel is the main content creator on Diabetes Strong, an active diabetes advocate, public speaker, and diabetes coach.
Christel holds an MBA in Finance & Strategy and an ISSA Personal Trainer certification with specialization in Fitness and Diabetes (Level 3 certified from the Diabetes Motion Academy).
Tobias Oerum, Co-Founder
Although Tobias does not live with diabetes, living with Christel for almost 20 years has made him an expert on the subject. He writes about how to live with and support a spouse who has diabetes.
Besides an MBA in International Business & Strategy, Tobias holds numerous coaching, nutrition, and personal training certifications.
Tobias is primarily active behind the scenes on Diabetes Strong. He manages all brand relations and advertising and is the main contact person for our expert contributors
Editorial Team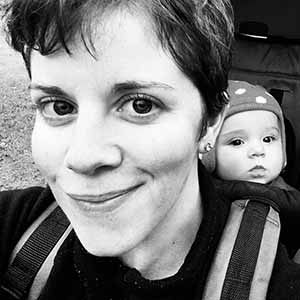 Ginger Vieira, Diabetes Editor
Ginger has lived with type 1 diabetes and celiac disease since 1999, and fibromyalgia since 2004. She has a B.S. in Professional Writing and is one of the most published and well-known diabetes writers.
Ginger is the former Editorial Director at Diabetes Daily and a freelance writer for publications such as Healthline, Everyday Health, OnTrack Diabetes, and Health Central.
She has also authored several books: Pregnancy with Type 1 Diabetes, Your Diabetes Science Experiment, Emotional Eating with Diabetes, Dealing with Diabetes Burnout
Ginger is a fitness enthusiast and Certified Personal Trainer. Before getting fibromyalgia, she held several records in competitive powerlifting.
Ariel Warren, Nutrition Editor
Ariel was diagnosed with Type 1 when she was 4 years old. She holds a B.S. in Nutrition and Dietetics and works as a Registered Dietitian, a Certified Diabetes Educator, and a Certified Pump Trainer at an Endocrinology Outpatient clinic.
She is also a committee member of the American Association of Diabetes Educators (AADE), a JDRF Youth Mentor Ambassador, and owns an online Telehealth Private Practice where she consults people with diabetes across the U.S.
Outside of work, Ariel is a freelance writer for publications such as Diabetes Daily and the Granger Gazette, and has been featured on several nutrition segments on Studio 5 Daytime TV.
As a health provider, Ariel loves empowering people with diabetes to take charge of their health and become their own advocate through proper nutrition, exercise, and individualized treatment.
Ben Tzeel, Fitness Editor
Ben Tzeel is a Registered Dietitian and Certified Strength and Conditioning Specialist (CSCS), holding a Masters in Nutrition from the University of North Carolina at Chapel Hill.
Ben has lived with Type 1 Diabetes since 1999 and has never allowed it to hold him back from achieving his goals.
He is a published fitness model and author who writes about exercise, nutrition, and diabetes.
Contact Diabetes Strong
For diabetes coaching, please see the Online Diabetes Coaching page.
For media, advertising, and partnerships, please email us at [email protected]
Diabetes Strong is located in Santa Monica, California. For local press, television, and events, please email us at [email protected]