Do you want to learn everything I know about diabetes, exercise, and nutrition?
The Fit With Diabetes eBook is your chance to get your hands on over 80 pages of knowledge, techniques, and tools to set yourself up for success living with diabetes.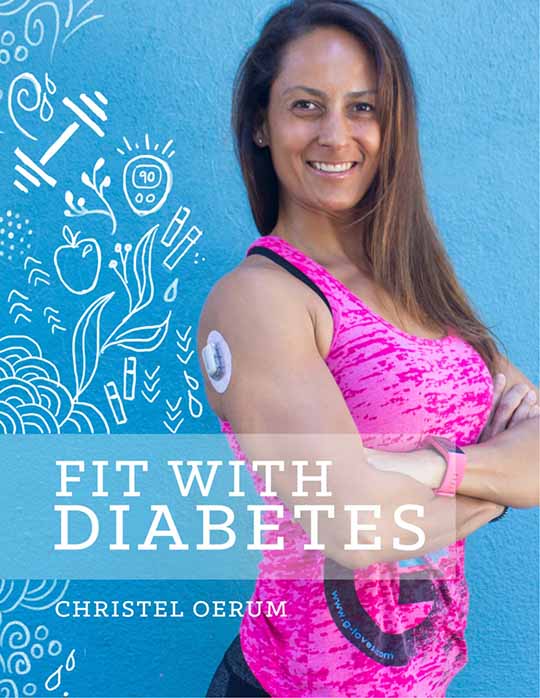 After reading this book you'll have the knowledge to:
Set realistic diabetes, health, and fitness goals
Manage your food and insulin around workouts to limit high and low blood sugar
Successfully manage your weight with diabetes
Create healthy meal plans that won't cause havoc on your blood sugar (or use the meal plan in the book)
Create an exercise plan that is right for you (examples of beginner and advanced plans in the book)

Is the Fit With Diabetes eBook right for you?
I wrote the Fit With Diabetes eBook to share my knowledge of how to exercise and eat healthily with insulin-dependent diabetes. This is knowledge that I think is essential if you manage your diabetes with insulin – no matter if you use a pump, pen, needle or inhalable insulin.
If you don't use insulin, parts of this book will not be relevant to you.
Note: The book is based on my popular Fit With Diabetes Challenges and some of the content is freely available on Diabetes Strong. If you don't want to buy the book, try searching the website for the information you need.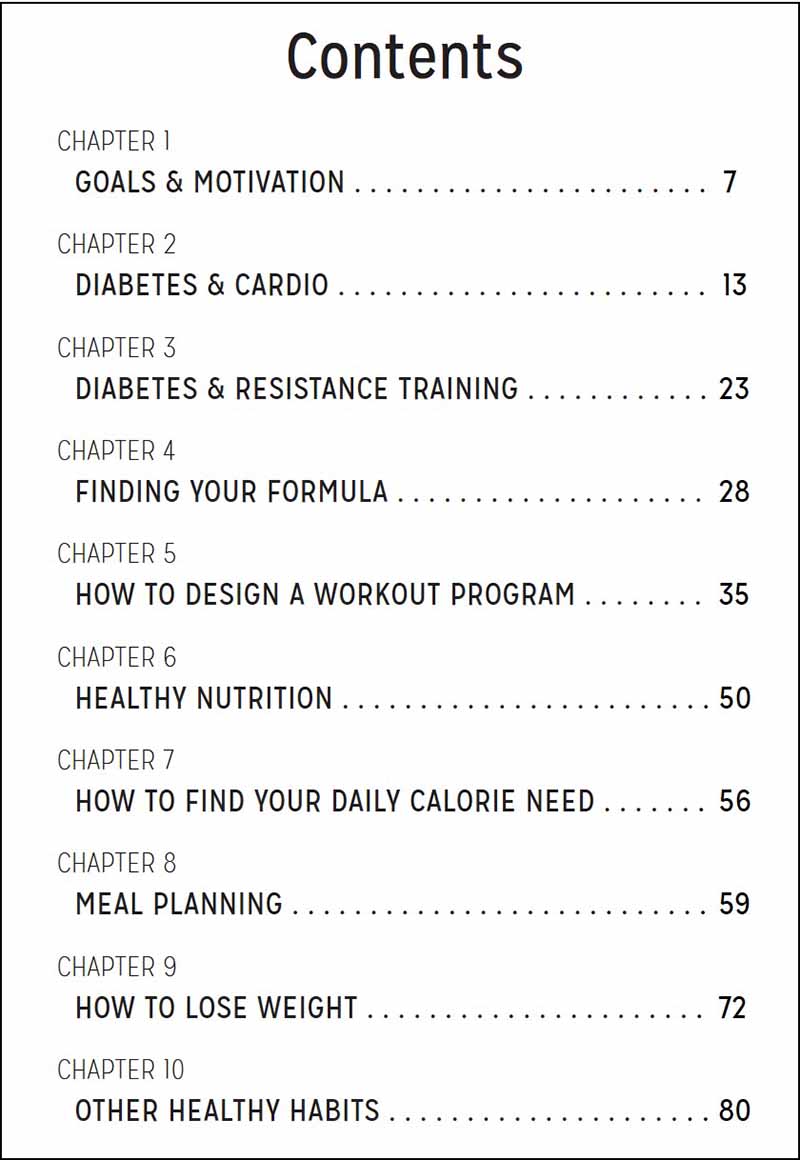 What people are saying about the book
"Fit with Diabetes is a must-read for anyone who works out and uses insulin, especially if you're looking for a wealth of practical experience and personal insight into how to become as fit and healthy as possible with type 1 diabetes."
~ Dr. Sheri Colberg (T1D and author of The Diabetic Athlete's Handbook)"
"This eBook is not only incredibly friendly and easy to read, it's also loaded with real-world, practical blood sugar management knowledge and guidance for any type of exercise…from Christel who actually has type 1 diabetes!"
~ Ginger Vieira (T1D)
Why I wrote this book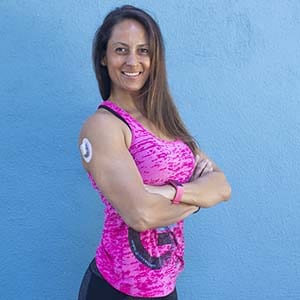 I'm Christel Oerum, I've been living with type 1 diabetes since 1997 and am the co-founder of Diabetes Strong. The Fit With Diabetes eBook is based on my experience as a fitness professional living with diabetes as well as all the scientific information I've researched.
I wanted to write this book because everybody living with diabetes should have access to the knowledge of how to successfully exercise and eat healthily with diabetes. My motto is "there is nothing you can't do with diabetes – as long as you have the right tools and knowledge".
I promise that when you're done reading this book, you'll have a good base knowledge of the main themes when it comes to diabetes, exercise and nutrition, and the tools to be successful, not just now, but in the future as well.