Are you excited about starting the Fit With Diabetes New Year's Challenge in just a few days? I know I am! Especially because we have an amazing lineup of diabetes, health, and exercise experts as contributors.
To give you an idea of who they all are and what they will be writing about, I've asked them all to write a short bio so you can get to know them a little better.
In alphabetical order, please meet:
Gary Scheiner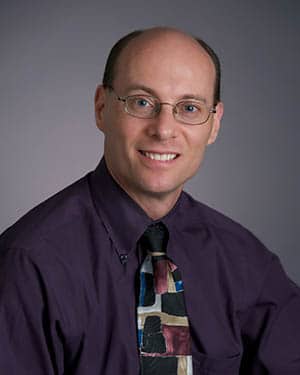 Gary Scheiner, MS, CDE, is owner and Clinical Director of Integrated Diabetes Services, a practice located just outside of Philadelphia specializing in intensive insulin therapy and advanced education for children and adults. He and his staff provide consultations throughout the world via phone and the internet.
Gary has been a Certified Diabetes Educator for 22 years and has had Type-1 diabetes for 31 years. Gary was named 2014 Diabetes Educator of the Year by the American Association of Diabetes Educators. He has written dozens of articles for diabetes trade publications and six books, including the best-selling "Think Like A Pancreas-A Practical Guide to Managing Diabetes With Insulin".
Gary's contribution to the challenge is an article titled "Insulin & Weight Gain: Does Tighter Control Make You Loosen Your Belt?"
Ginger Vieira
Ginger Vieira has lived with Type 1 diabetes and Celiac disease since 1999, and fibromyalgia since 2014. She is the author of Dealing with Diabetes Burnout & Emotional Eating with Diabetes & Your Diabetes Science Experiment.
Ginger is the Editorial Director at DiabetesDaily, with a B.S. in Professional Writing and certifications in cognitive coaching, video blogging, record-setting competitive powerlifting, personal training, Ashtanga yoga, and motivational speaking.
For this challenge, Ginger writes about "Habits That Lead To Emotional Eating & Over-Eating".
Hope Warshaw
Hope Warshaw, MMSc, RD, CDE, BC-ADM, has been a dietitian and diabetes educator for nearly forty years. She operates a consulting practice, Hope Warshaw Associates, LLC in which her work spans from corporate consulting to freelance writing and diabetes education and weight management.
Hope has authored numerous books published by American Diabetes Association including "Diabetes Meal Planning Made Easy" and "Eat Out Eat Well – The Guide to Eating Healthy in Any Restaurant". She's the contributing editor for Diabetic Living magazine and writes the Nutrition Q&A column in The Washington Post. During 2017 Warshaw is Immediate Past President of the American Association of Diabetes Educators.
Hope will be writing about how to "Eat Healthy When Eating Out".
Sheri R. Colberg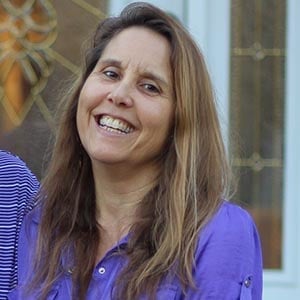 Sheri R. Colberg, PhD, FACSM, is professor emerita of exercise science from Old Dominion University and author of The Diabetic Athlete's Handbook.
A graduate of Stanford and Cal Berkeley, Sheri is a world-renowned expert in exercise, diabetes, and healthy lifestyles. You can learn more at shericolberg.com and diabetesmotion.com.
For this challenge, Sheri writes about the best ways to treat lows in her post "Are Exercise-Induced Lows Making You Fat?"
Susan Weiner
Susan Weiner is the owner of Susan Weiner Nutrition, PLLC. She served as the 2015 AADE Diabetes Educator of the Year and received the 2016 Dare to Dream award from the Diabetes Research Institute.
She is the "Diabetes in Real Life" column editor for Endocrine today and the co-author of "The Complete Diabetes Organizer: Your Guide to a Less Stressful and More Manageable Diabetes Life", and "Diabetes: 365 Tips for Living Well".
Susan was the 2015-2016  editor of "On the Cutting Edge", the peer-reviewed journal for the Diabetes Care and Education group of the Academy of Nutrition and Dietetics.
Susan will be writing about healthy food choices in her post "Toss Away the Temptations!"
I am super excited to have such a great group of experts sharing their knowledge with us and I can't wait to get started.
Kick-off is on January 7 and I hope you are excited to get started too. If you haven't signed up for the Fit With Diabetes challenge yet, you can still do it in the form below.
This challenge is over, but you can sign up to my newsletter below to be notified when the next challenge starts.