Mounjaro is quickly growing in popularity as an effective medication to treat blood sugar levels in people with type 2 diabetes. 
However, some of the side effects of the medication can be exacerbated by the foods we eat.
People often aren't sure what foods to avoid and what foods to eat if they take Mounjaro.
This article will explain what types of food are best to avoid when taking Mounjaro and what to eat to help lessen side effects and feel your best.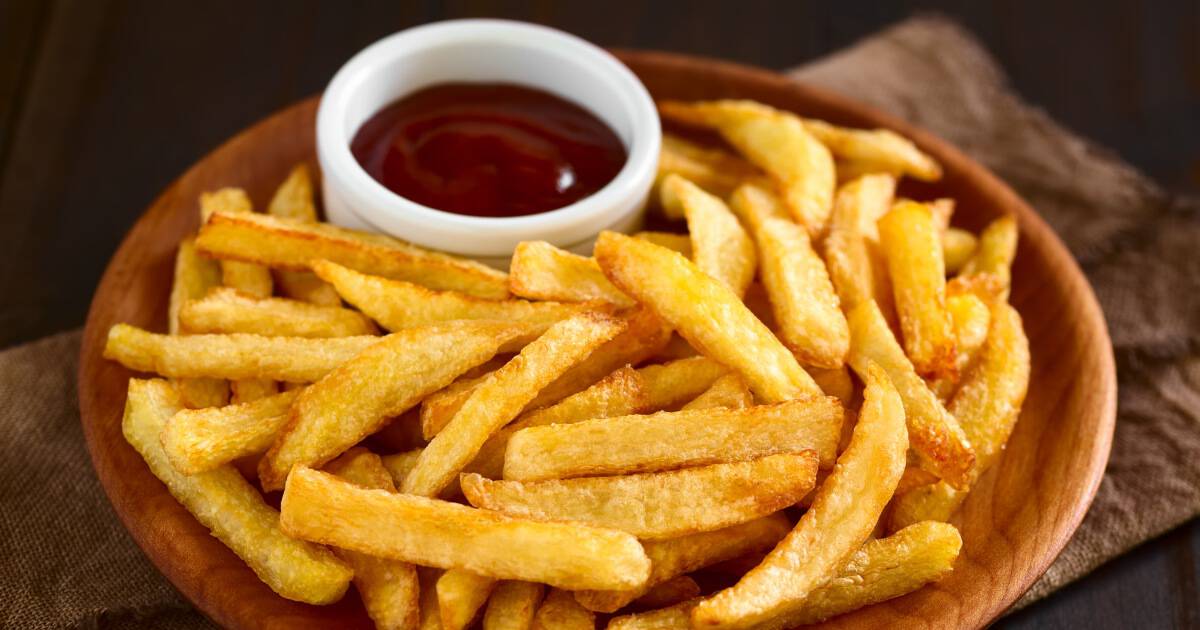 What is Mounjaro?
Approved by the Food and Drug Administration in 2022, Mounjaro (tirzepatide) is an injectable medication taken once a week to manage blood sugar levels in people with type 2 diabetes.
Mounjaro is the first medication that activates both the glucagon-like peptide 1 (GLP-1) agonist and GIP receptors.
In the clinical trial, Mounjaro was compared to a placebo, a GLP-1 receptor agonist (semaglutide), and two long-acting insulins.
The patients who received the maximum recommended dose of Mounjaro lowered their A1C by 1.6% more than the placebo, and 1.5% more than the placebo used in conjunction with long-acting insulin.
Additionally, patients on Mounjaro lowered their A1C 0.5% more than those on semaglutide and 0.9% more than those on insulin degludec, and 1.0% more than insulin glargine.
Significant weight loss is also seen in patients who take Mounjaro. 
What are the side effects of Mounjaro?
Many people experience adverse side effects, especially when they start taking Mounjaro. These include:
Nausea
Diarrhea
Suppressed appetite
Weight loss
Constipation
Stomach ache
Gas
Bloating
Heartburn
Rapid heart rate
Adverse side effects usually clear up on their own after a few weeks, as your body adjusts to the medication.
Although rare, more serious side effects may occur, including:
Pancreatitis
Severe nausea, diarrhea, and vomiting
Severe low blood sugar
Gallbladder disease
Increased risk of thyroid cancer
Severe allergic reaction
Call your doctor immediately if you develop serious side effects after taking Mounjaro.
What foods should I avoid while taking Mounjaro?
There are no foods that are strictly off-limits for people who take Mounjaro.
However, some foods may exacerbate adverse side effects, such as worsening nausea, diarrhea, or vomiting.
Other foods are fattening and cause increased insulin resistance, which can make the medication not as effective.
One of the benefits of Mounjaro is that it supports healthy blood sugars when it's combined with a healthy diet and physical activity.
Avoiding or limiting certain foods may be helpful to both avoid adverse side effects and boost the efficacy of the medication.
It's always a good idea to talk with your doctor before making dietary changes.
However, consider avoiding the following foods:
Foods and beverages with added sugar
Eating and drinking foods and beverages with added sugar isn't great for anyone, let alone people with diabetes trying to manage their blood sugar levels.
These processed foods and drinks make diabetes management more difficult, increase insulin resistance, and make Mounjaro less effective.
Refined carbohydrates with added sugars found in foods like ice cream, candy, desserts, and soda also make losing weight harder.
Overly-fatty, fried, or greasy foods
High-fat foods, like fried, fatty, and greasy fast food are full of saturated and trans fats.
These foods are associated with the development of heart disease, chronic inflammation, high blood pressure, and insulin resistance.
Additionally, these types of foods cause bloating, gas, and nausea.
Many people who take Mounjaro will be sensitive to high-fat meals—especially when they first begin to take the medication.
Too much alcohol
Both Mounjaro and alcohol increase the risk of low blood sugar, especially if you're on insulin.
This can be dangerous if you are a person living with diabetes— especially if you suffer from hypo-unawareness.
People with a history of alcohol abuse or alcoholism may also be counseled to be cautious when taking Mounjaro, as pancreatic inflammation may occur.
Talk with your doctor if you're struggling with alcohol addiction or if you experience any side effects while taking Mounjaro and drinking alcohol.
Be extra aware of your blood sugars if you take Mounjaro and drink alcohol regularly. 
What foods should I eat while taking Mounjaro?
On the other hand, there are plenty of foods that can make Mounjaro more effective and make your diabetes management easier.
You should stick with mostly unprocessed, whole foods that have no added sugar.
Enjoy the following foods in abundance:
Lean protein
Lean proteins found in chicken, fish, turkey, tofu, tempeh, beans and legumes, low-fat dairy, and eggs are a great way to build a meal and feel full without extra sugar or carbohydrates.
It's best to steam or grill protein sources instead of frying them.
Healthy fats
Unlike saturated or trans fats, healthy fats—such as monounsaturated and polyunsaturated fats—have been shown to have a beneficial effect on cholesterol levels. This can lower the risk of heart disease.
Healthy fats are also essential for the absorption and transport of vitamins.
This includes vitamins such as A, D, E, and K, which are fat-soluble and require some level of dietary fat to be absorbed in the body.
Eggs, fish, nuts, avocados, olives, extra virgin olive oil, and peanut butter are all great sources of healthy fats. 
Low-glycemic vegetables
Low-carb and cruciferous vegetables like broccoli, cauliflower, spinach, kale, brussels sprouts, bell peppers, tomatoes, cucumbers, onions, and cabbage are great additions to your diet.
Low-glycemic vegetables are less likely to spike blood sugar levels quickly, are full of fiber, vitamins, and essential minerals, and help to improve insulin sensitivity.
These foods generally do not cause blood sugar spikes and can help improve insulin sensitivity.
Vegetables in general can increase bloating and gas due to their high amounts of fiber.
If you're not used to eating a lot of vegetables (especially raw vegetables), start with a smaller portion and work your way up.
Foods to help with nausea and upset stomach
You may be especially susceptible to nausea and an upset stomach in the first few weeks that you're taking Mounjaro.
The following foods can help alleviate these symptoms until your body gets used to the medication:
Clear-broth soups
Bananas
Toast
Rice
Crackers
Jello
These types of food may spike blood sugar levels, so after your nausea and upset stomach have gone away, it's best to return to a diet of unprocessed, whole foods for the long term. 
Do you have to take Mounjaro with food?
No. Unlike insulin, you do not need to take Mounjaro with food.
It can be taken any time of day, but the important thing to remember is to take it at the same time, on the same day, each week.
If taking Mounjaro immediately makes you nauseous, you may want to eat a little something beforehand, such as some bread or crackers.
Why is Mounjaro making me sick to my stomach?
Many people experience nausea, vomiting, and diarrhea when first starting Mounjaro, because of how it changes appetite and digestion.
However, call your doctor if you are experiencing severe side effects for several weeks without improvement.
It could be a sign of something more serious if you have uncontrollable vomiting or diarrhea, serious low blood sugar levels, severe nausea, or severe stomach pain. 
Can Mounjaro replace insulin?
No. If you are insulin-dependent, Mounjaro does not take the place of your required insulin.
Over time, Mounjaro can increase insulin sensitivity, decreasing your overall need for insulin and lowering the total amount of insulin you need per day.
However, if you are prescribed insulin for your diabetes management, Mounjaro should be used in conjunction with insulin, not as a replacement.
Talk with your doctor about adjusting your insulin doses if you are experiencing chronic low blood sugar levels while taking Mounjaro.
Do not stop taking insulin if you are insulin-dependent without talking with your doctor first.