Finding a thoughtful gift for a friend or family member who lives with diabetes can be hard. That's why I created this guide!
Diabetes gifts used to be less exciting than getting socks for Christmas, but now there are so many beautiful, useful, or just plain cool diabetes products available that I really want to share them with you!
How I picked the diabetes gift ideas to include
All the items in this guide are things that I either already own or that I would be excited to unwrap myself. We deal with diabetes 24/7, so why not add a little color, technology, information, and fun to make our everyday diabetes management a little less clinical and a little more tolerable?
I update this guide whenever I find a new product that deserves to be on it, so it's always the Ultimate Guide to Gifts for Diabetics, no matter when you're reading it. If you use a product that you think I should include, please leave a link in the comments below so that I can check it out.
Think before you buy: Life with diabetes can be overwhelming sometimes, and not everyone will appreciate getting a diabetes-related gift on a day that should be all about fun, family, and friends. If in doubt, I suggest you buy a gift that is useful for people with diabetes without being made specifically for people with diabetes (like the workout pants or Apple watch).
Diabetes accessories from Myabetic
We look at our testing supplies, insulin pens, and CGMs every day, faithfully carrying them around wherever we go. The girls at Myabetic decided to make that experience a little less medical and ugly looking by creating beautiful high-quality (vegan leather) diabetes supply carrying purses and cases in a variety of colors.
They even have options for men (who may prefer cases that are a little less feminine) and children, so they have us all covered. I love my Myabetic purse and Dexcom case and use them every day!
You can use the code DIABETESSTRONG to get 15% off all your Myabetic products!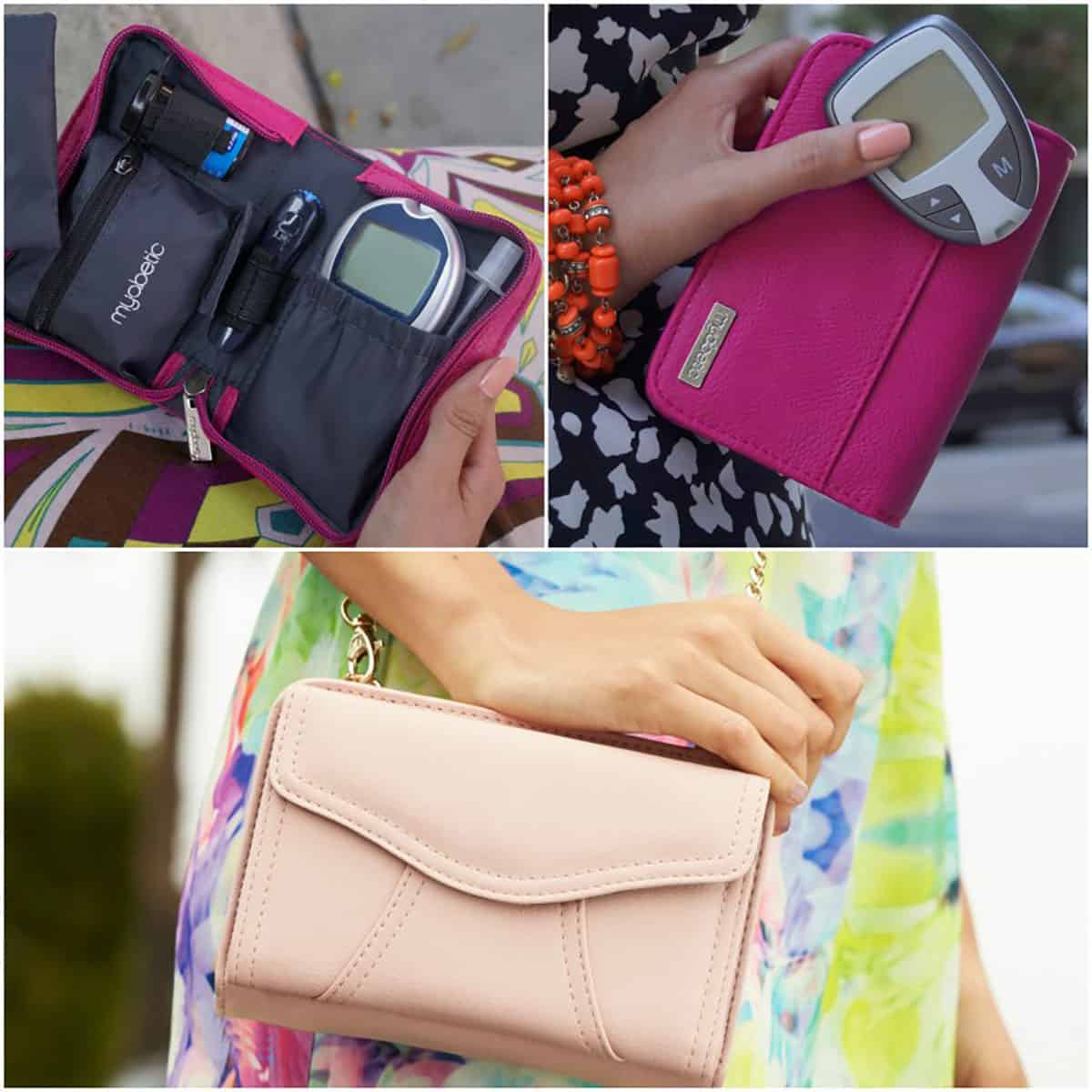 Diabetes purses and cases from Sugar Medical
Sugar Medical is another company that has set out to make diabetes cases and purses stylish accessories. Most of their products are made of fabric, which means that they are fairly affordable but the quality is still high (check out my favorite, the Diabetes Triple Zip Purse).
A lot of the cases and purses have an insulated pocket for insulin and come with a unique feature which is the Sugar Medical Test Strip Trashcan. It's a small slit in the case or purse where you put your used test strips so they end up in a small separate compartment. That means no more test strip graveyard in the bottom of your cases or purses.
You can use the code DIABETESSTRONG to get 10% off all Sugar Medical products!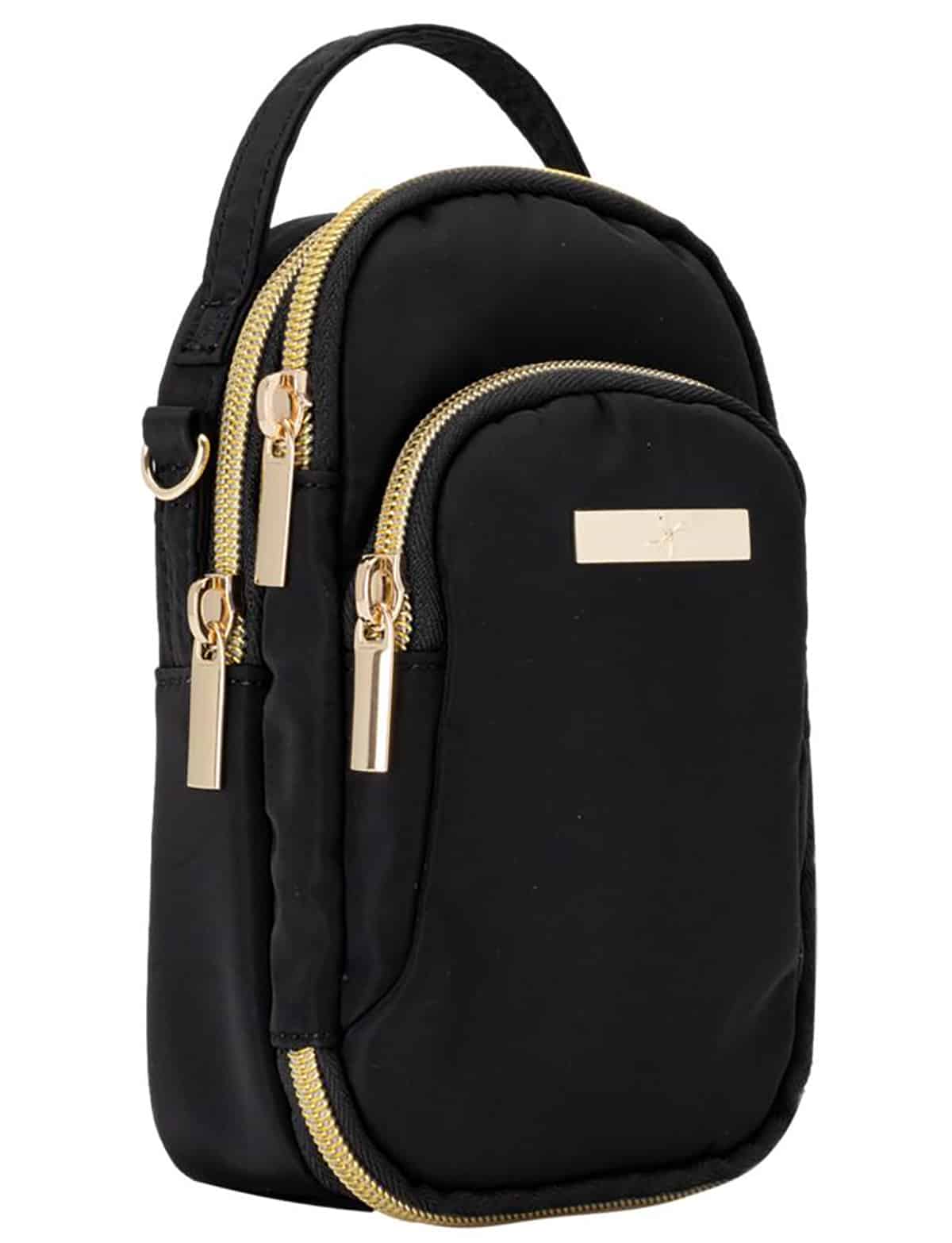 Medical ID jewelry from Lauren's Hope
I really like jewelry (who doesn't?), so why not combine a pretty necklace or bracelet with a potentially lifesaving medical ID tag? That's what the creator of Lauren's Hope set out to do and the results are amazing!
Wearing some sort of medical alert identification is obviously a smart choice for people living with diabetes (or anybody who might end up in a situation where they need medical help), and if you want a beautiful and discreet way to do it, jewelry from Lauren's Hope is the perfect option.
This is a great gift idea for a special person in your life!
Leggins from Athleta (and they have pockets!!)
I'm a big fan of Athleta leggings. They are of great quality (most of mine have lasted me years) and they are fantastic gifts for women who work out and have to haul their diabetes gear around all the time. Many of their pants have pockets, perfect for your pump, CGM receiver, glucose tabs, or phone.
Some of the designs even have a small pocket on the side with a zipper so you won't lose any small items. I love that the zipper is on the side so it won't dig into my back when I'm doing exercises on the floor.
Diabetes books
Knowledge is everything when it comes to diabetes, and expanding your knowledge will only make life easier. All of these books are written by people living with diabetes that I highly respect and will give you more insights into the complexity of diabetes, exercise, yoga, and mental health.
You can also take a look at this list of the 21 best diabetes books for more ideas.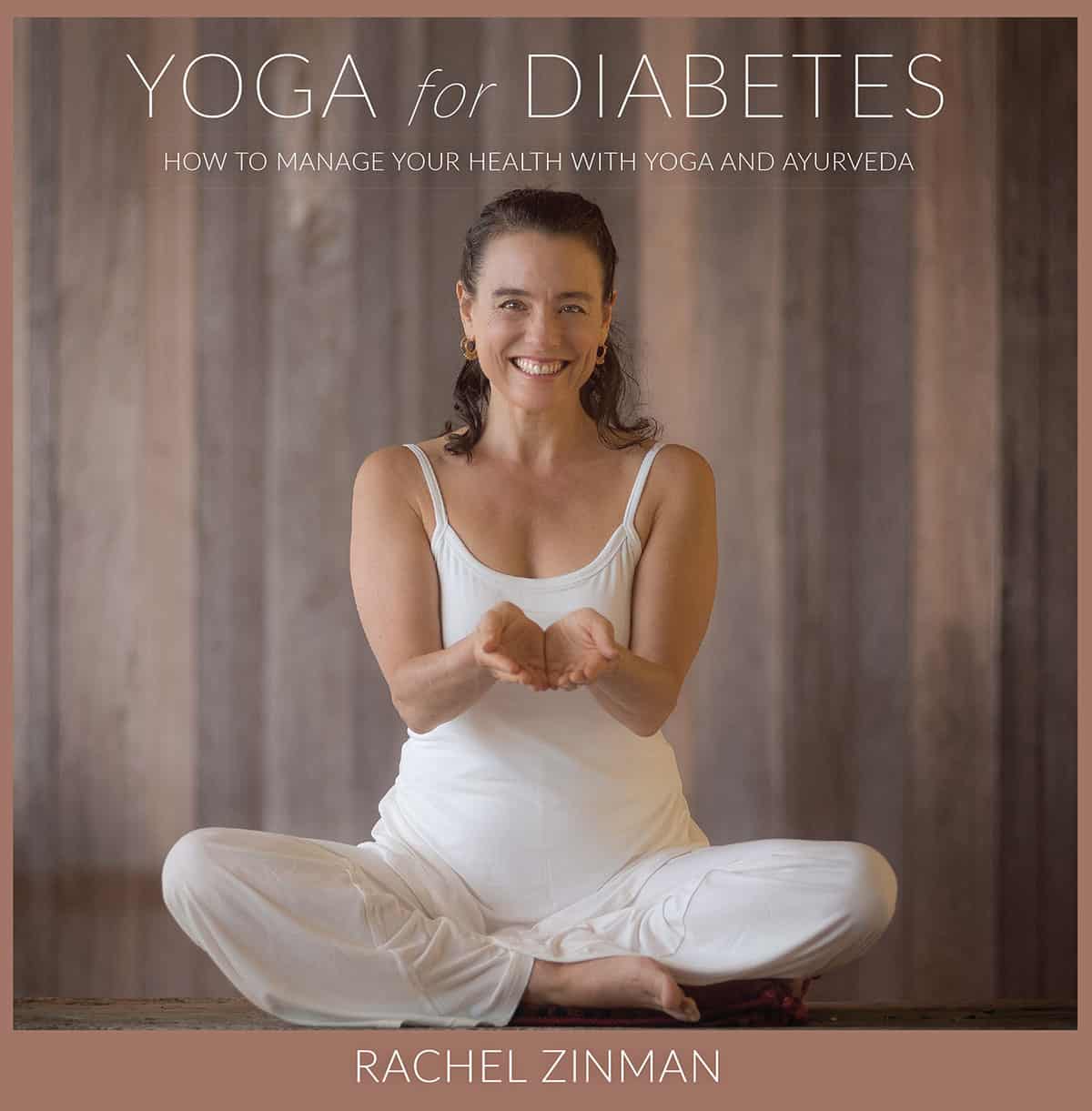 Apple Watch, Fitbit or Garmin
If you wear a Dexcom CGM like me, being able to see your blood sugar readings directly on your wrist is absolutely brilliant, and both Apple Watch, Fitbit, and Garmin offer that solution.
Only Apple and Garmin have official Dexcom apps but you can download an unofficial clockface to FitBit (see how in this YouTube video) and that works just as well.
The person wearing the Dexcom still has to bring their iPhone with them and they need to be no more than 6 feet from the phone for this to work.
I currently have my Dexcom readings on my Fitbit Versa and I love this solution.
Foot massager machine
Most people enjoy a foot massage, and for people with type 1 or type 2 diabetes, getting a foot massage might even benefit blood sugar levels, increase blood circulation, and alleviate some of the symptoms of diabetic neuropathy.
So why not add a foot massager machine to your wishlist? Most of the foot massagers available are small enough to easily be stored away in a closet when you don't use them and all the installation required is that you plug it into an electrical outlet.
And then all you have to do is sit back and enjoy a massage. That sounds like a wonderful gift to me.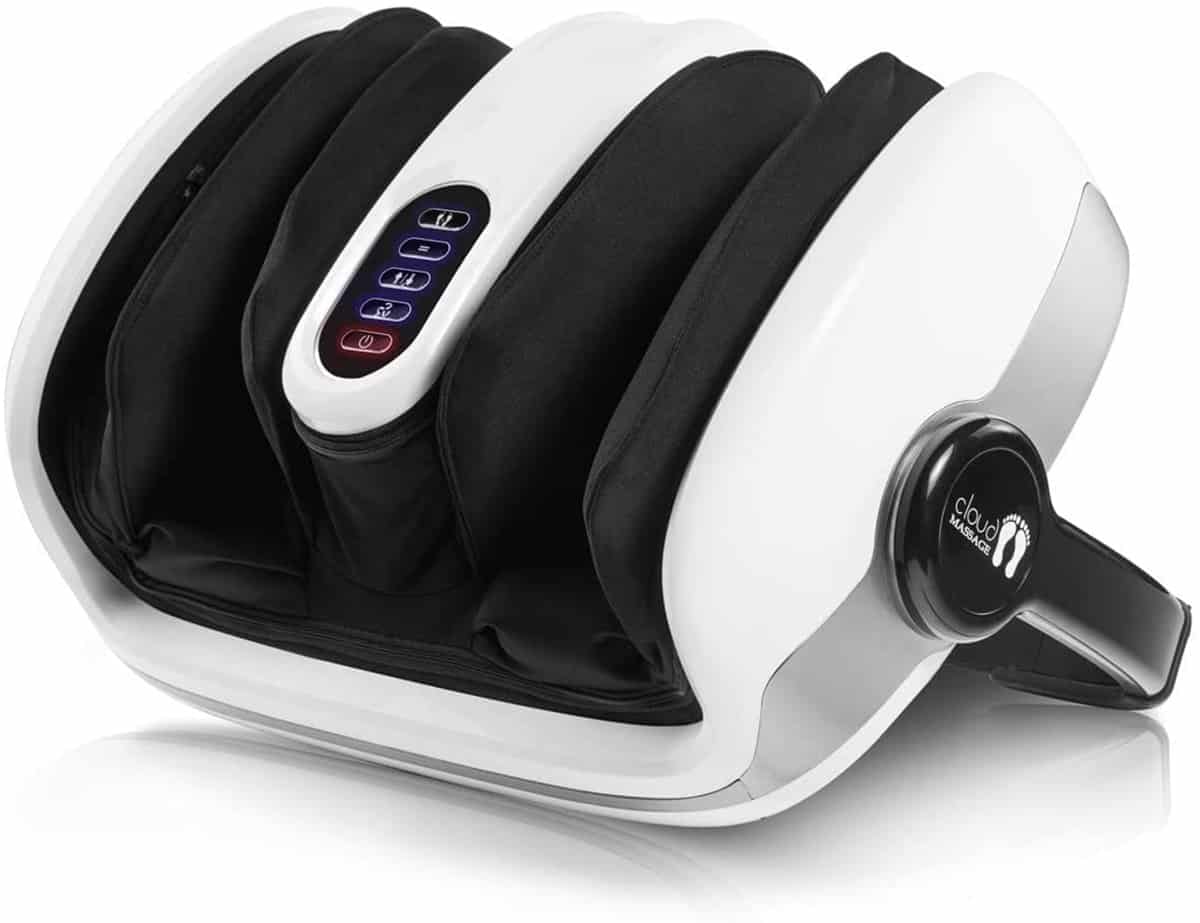 Custom diabetes-friendly meal plan from Klinio
Struggling with what to put on your or the whole family's menu? Whether you want to limit your carbs, your sodium, eat vegan or just need ideas for your weekly meal plan, this is a great option.
I researched custom meal plans for people living with diabetes for a long time and finally found a plan that I'm happy to recommend.
You can read my full review of their services HERE, but basically, Klinio is a meal planning and diabetes management app that offers daily meal plans catered to exactly how you'd like to eat and help you track how the meal plan works for you and your diabetes.
You can adjust the amount of carbs (or other macronutrients for that matter), adjust for any intolerances or allergies, meals per day, basically, for any need, you might have.
The Klinio app is available in 7 languages (English, German, Spanish, French, Italian, Norwegian, and Polish) across 195 countries, and works on both iOS and Android.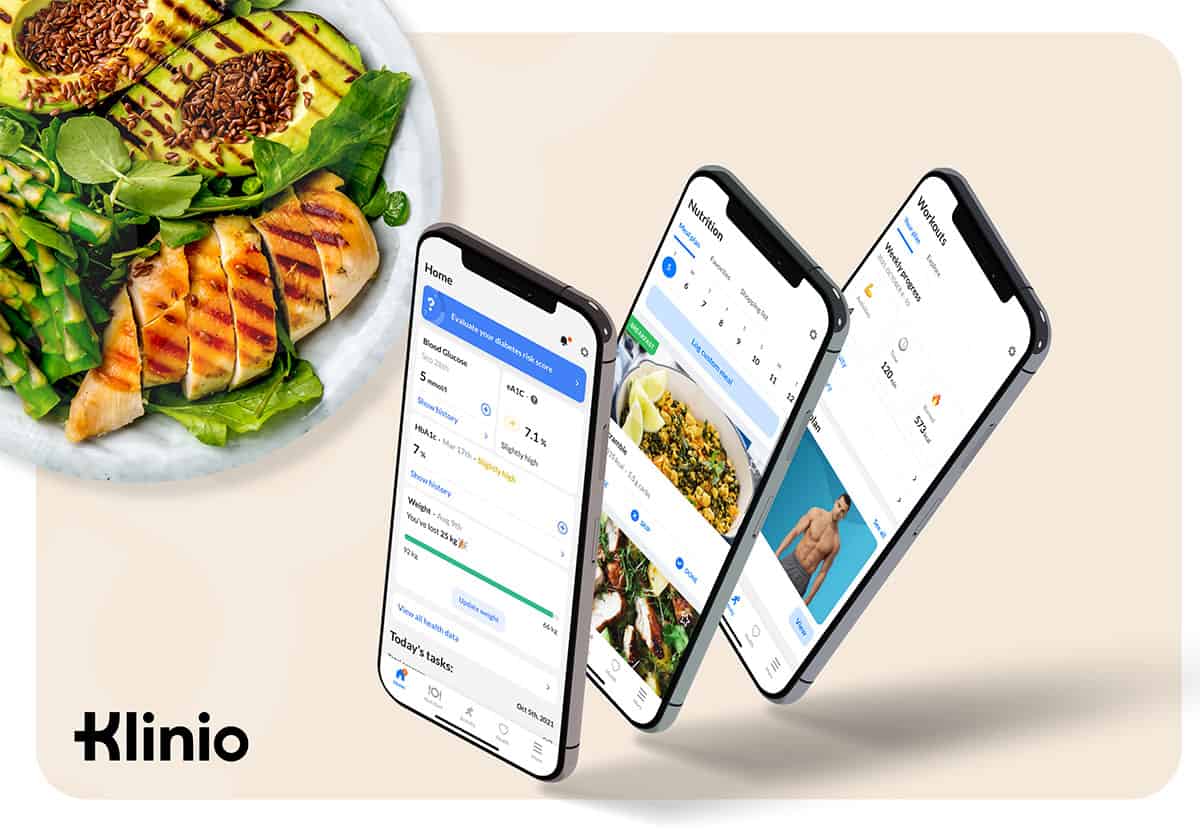 CGM Overlay Tapes
A Continuous Glucose Monitor (CGM) can be a great tool for managing your diabetes, but they have a tendency to fall off and are very plain and medical-looking. Luckily, there are plenty of products that can ensure that your CGM stays put and jazz it up a bit up in the process.
ExpressionMed is in the business of making diabetes management a little more fun and fashionable. If looking at a CGM covered in flowers (or a heart) makes your day a little brighter, then why the heck not? I love them because they make my diabetes gear a little more colorful and because they secure the sensor so it won't fall off before the 10-day wear time is up.
If the focus is mainly to secure the CGM and make it stay on longer, Skin Grip is the way to go. Their patches are made of a soft fabric-like material and stick on for the full 10-days duration of the sensor while still being easy to peel off the skin afterward. It is a smaller company though, and they only offer the oval and round patches in a limited variety of different colors.
Several companies offer diabetes device tapes and covers. I have written a comprehensive review of the available products.
Diabetes accessory belt from Spibelt
Spibelt (Small Personal Item Belt) is a fanny pack specifically made for people living with diabetes. It's great for storing your diabetes essentials when running, working out, or just jumping around. Their medical line belts also have holes for pump tubing!
I don't wear an insulin pump but this is my go-to belt when I go for a run or hit the gym and don't have any pockets.
The belt doesn't move or bounce around when you run as some other belts do. When I run (which isn't often) I use this and bring along my phone, blood glucose meter, ID, glucose tabs, and keys.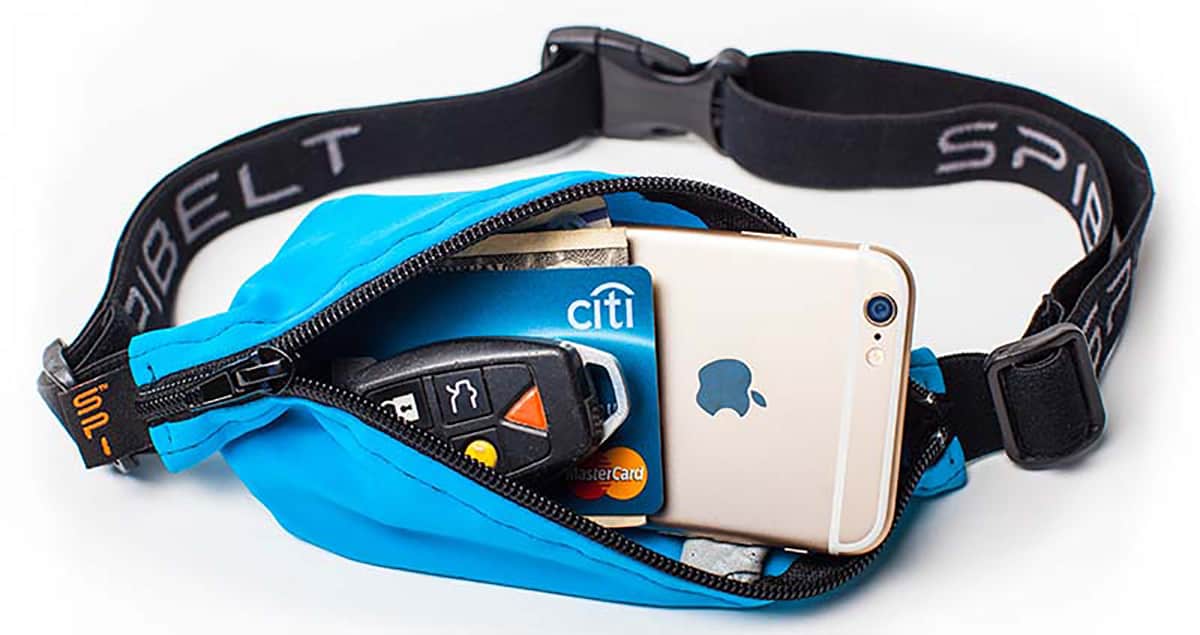 Frio cooling cases
Frio cooling cases are brilliant for keeping insulin at the right temperature when you are traveling or just out in the sun. With a Frio case, you can be on the road for longer periods without having to think about access to a fridge.
The way this is different from other cooling cases is that there are no ice packs or fridges involved, you simply submerge the pouch in water and it will keep your insulin at the right temperature for at least 2 days. And after the 2 days are up, you can just resubmerge the pouch in water and you have another 2 days of cooling, and so on.
You can see a full demo and review in this YouTube video.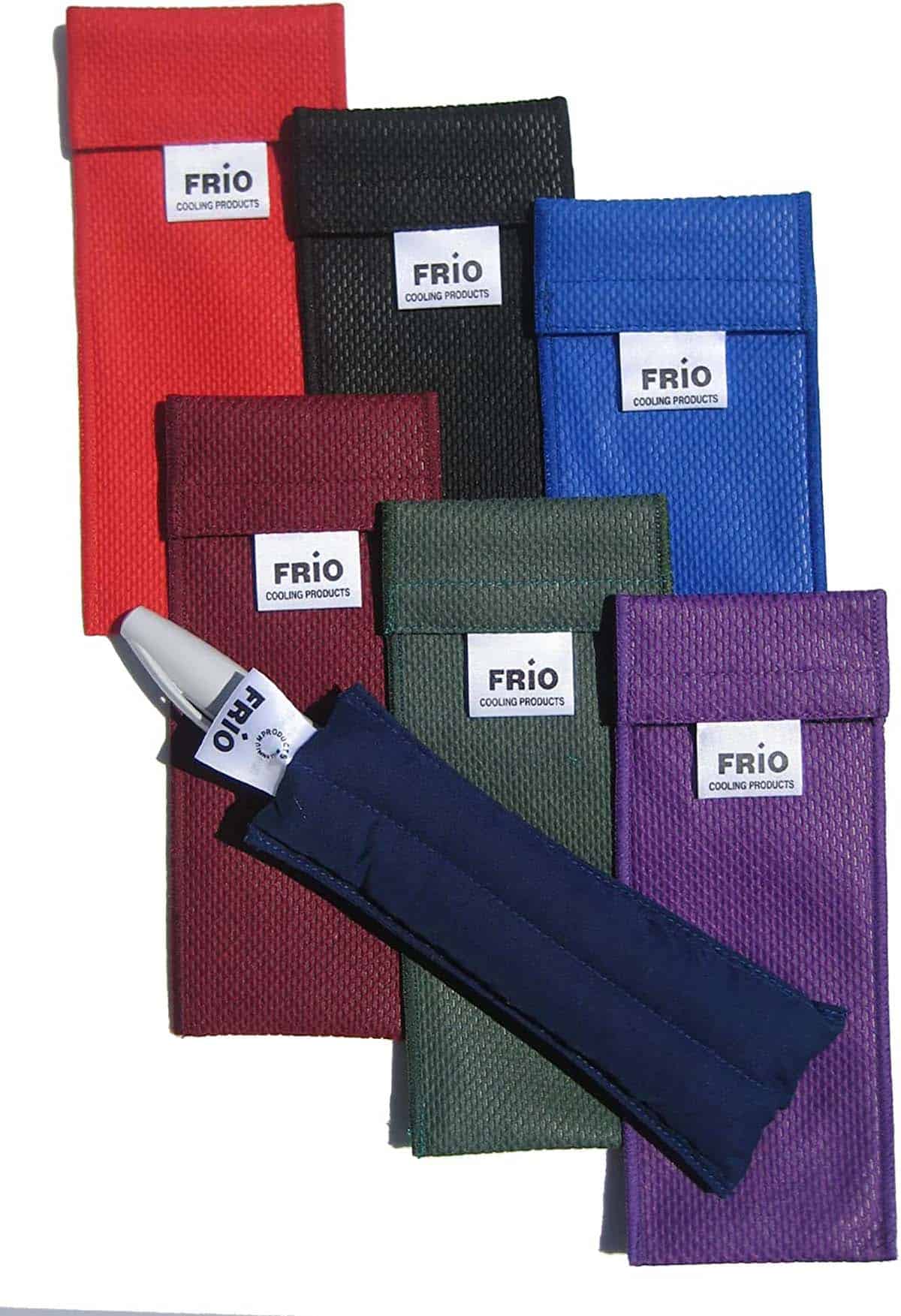 Diabetes coaching and personal training
If you are looking to sharpen your diabetes management skills, I would love to help you!
I offer online diabetes coaching for people living with any type of diabetes. I am dedicated to giving you the tools you need to better understand your diabetes so you KNOW why your blood sugar acts as it does, how to exercise without crazy blood sugar fluctuations, or why your A1c is high, and what YOU can do about it.
You can find out more about my coaching modules, pricing, and client testimonials here.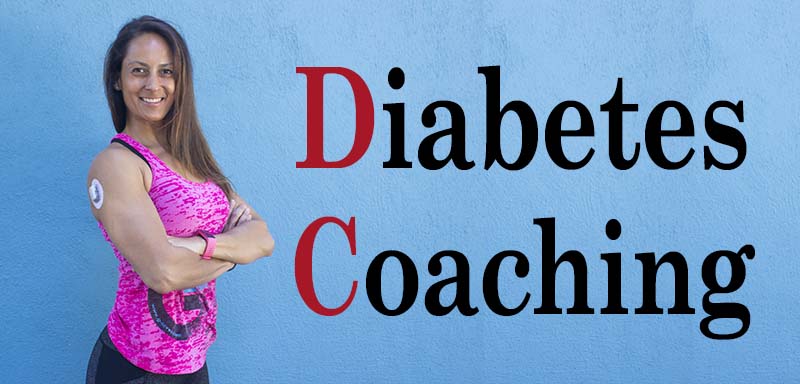 Donate to a diabetes organization
If you have all the stuff you need and just want to help other people with diabetes, maybe asking for a donation in your name could be an option.
I've listed 3 organizations that all work hard to help people living with diabetes, whether it's through research, community-building, or raising awareness and fighting injustice.
If you are outside the US and would prefer to keep the donations within your home country, most countries have a national diabetes association you can contact and donate to instead.
Beyond Type 1 (BT1) – Founded in 2015, Beyond Type 1 is the new kid on the block. They have built a community for people with diabetes (check out their app), provide education, and raise awareness about diabetes. All donations go directly to these programs. They also have really good information about diabetes-related subjects on their website. You can even find fitness advice written by yours truly.
Juvenile Diabetes Research Foundation (JDRF) – The JDRF is a global organization funding diabetes research. Local branches have extensive community activities, education, and advocacy programs. I'm personally involved with JDRFs Los Angeles Young Leadership Committee (YLC), a small fundraising and community-building group.
American Diabetes Association (ADA) – The American Diabetes Association is the largest of the diabetes organizations. Their mission is to prevent and cure diabetes and to improve the lives of all people affected by diabetes. You'll find a ton of resources regarding everything diabetes-related on their website as well as local support.
As you can see, there are a lot of great diabetes-related gifts to put on your wish list. If I missed anything, let me know in the comments below and I will add it to my Ultimate Guide to Gifts for Diabetics!
Happy Holidays!