Here at Diabetes Strong, we're all about empowering you with the knowledge to make solid diabetes management and nutrition decisions.
But many of you have asked for more custom meal plans and digital diabetes management options, and we have been looking for a solution for a while.
I'm happy to say that we finally found a comprehensive meal plan and diabetes management app that we think will benefit the Diabetes Strong community, regardless of what type of diabetes you live with.
THIS POST IS SPONSORED BY KLINIO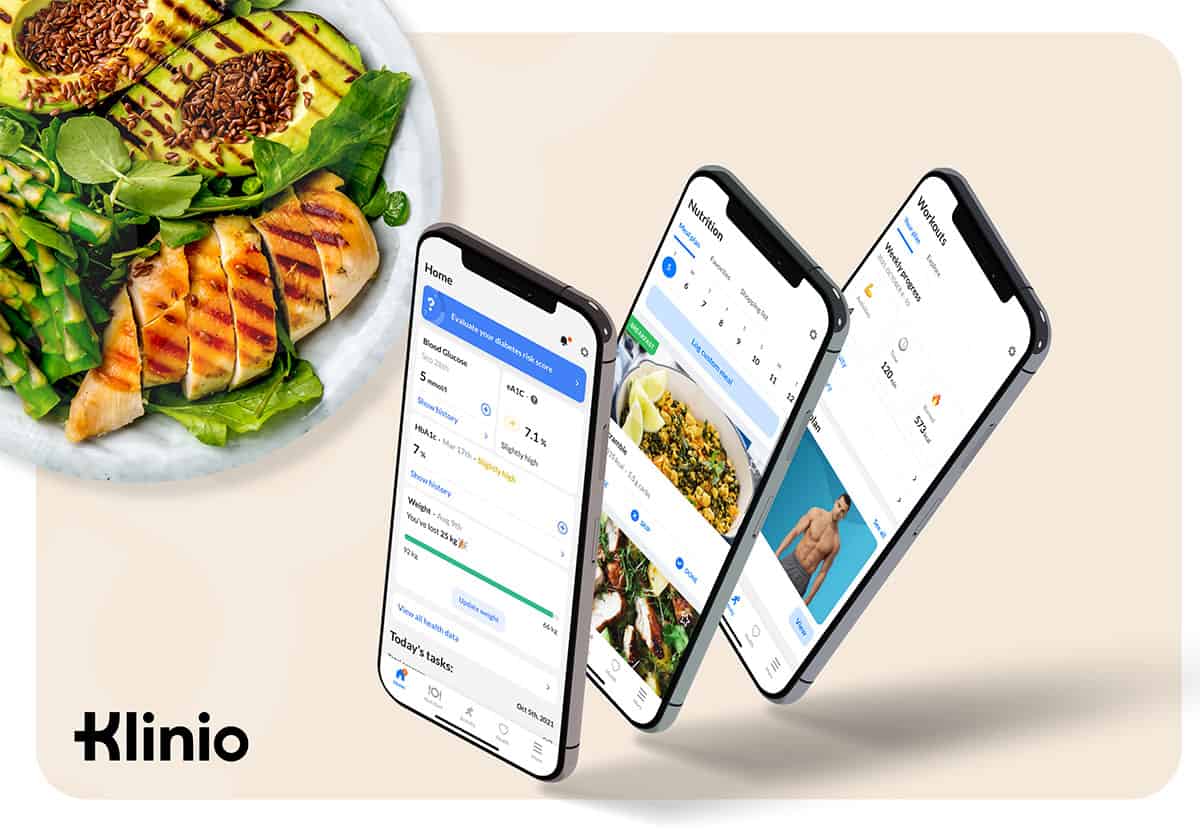 Introducing Klinio
Klinio (Previously known as MyDiabetes) is a comprehensive meal plan and diabetes management app.
The first thing that shows that this app is made by people who understand diabetes is that the platform customizes the content not just based on Type 1 or Type 2 diabetes but also on pre-diabetes and LADA (type 1.5).
When you download the Klinio app, you can indicate if you're vegan or vegetarian, if you have any food allergies or intolerances, and if you have other medical conditions such as high blood pressure or high cholesterol.
The meal plans
Based on the initial information you enter, the app will automatically generate a custom meal plan, developed by a team of qualified nutritionists, as well as a grocery shopping list.
But you're not locked in with the initial plan. You can easily change your nutrition preferences and goals in the app and you'll get a new plan as frequently as you wish – and yes, you can also print it out if you'd rather have it on paper.
So for example, if you prefer a very low-carb plan, such as a ketogenic plan, or you want to specify exactly how many carbs, fats, and protein you'd like, you can choose that instead and the app will quickly develop a plan exactly to your specifications.
You can also exclude specific foods from the meal plans. I can't digest a lot of different veggies because of my FODMAP intolerance, so I asked the app to exclude those.
I like to eat a low-to-medium carb diet so I set my carbs to 40% (which for me means about 130 grams of carbs per day), my protein to 40%, and my fats to 20%, and the app developed a great custom meal plan with daily recipes and accompanying grocery list.
Each recipe has the carbs and other macronutrients listed (yay, for us who count carbs), just as you're used to with the Diabetes Strong recipes, and you can choose to replace any recipes that you don't like with other recipes from the Klinio library of over 30,000 recipes (or you can add your own recipes).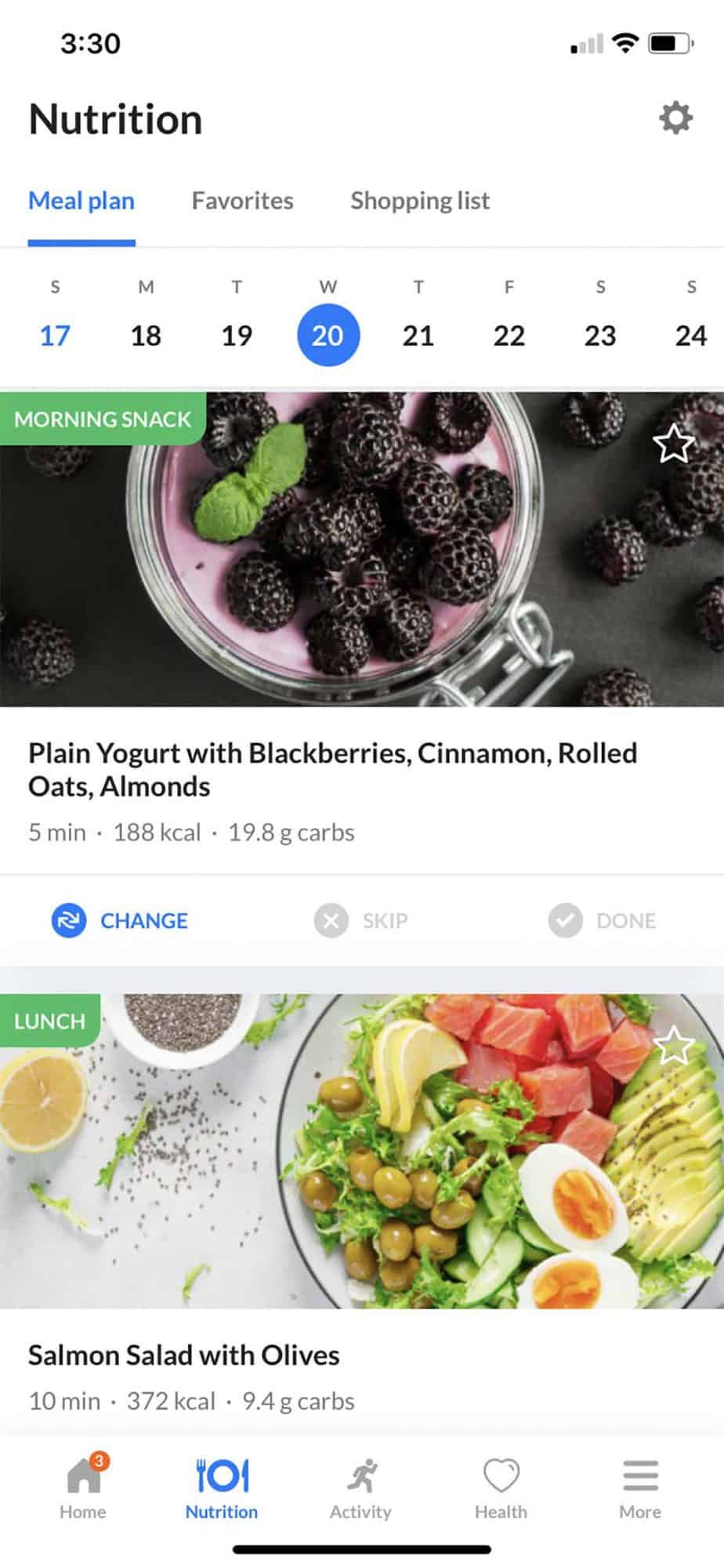 The diabetes management features
The custom meal plan is the feature I'm the most excited about, but what really sets this app apart from others on the market is its integrated diabetes management feature.
The app offers education on diabetes-related topics and allows you to track key diabetes management data such as blood sugars (manually or by linking the app to your glucometer or Dexcom CGM), A1C, and diabetes medication.
I linked the app to iHealth on my iPhone and it automatically pulls in my Dexcom CGM readings and my daily activity (steps taken).
You can also choose to manually log other meals than what's on your meal plan, as well as blood sugar data, medication, blood pressure, and exercise.
And talking about exercise, the app also has a big library of workouts for any fitness level, and none of them require any equipment.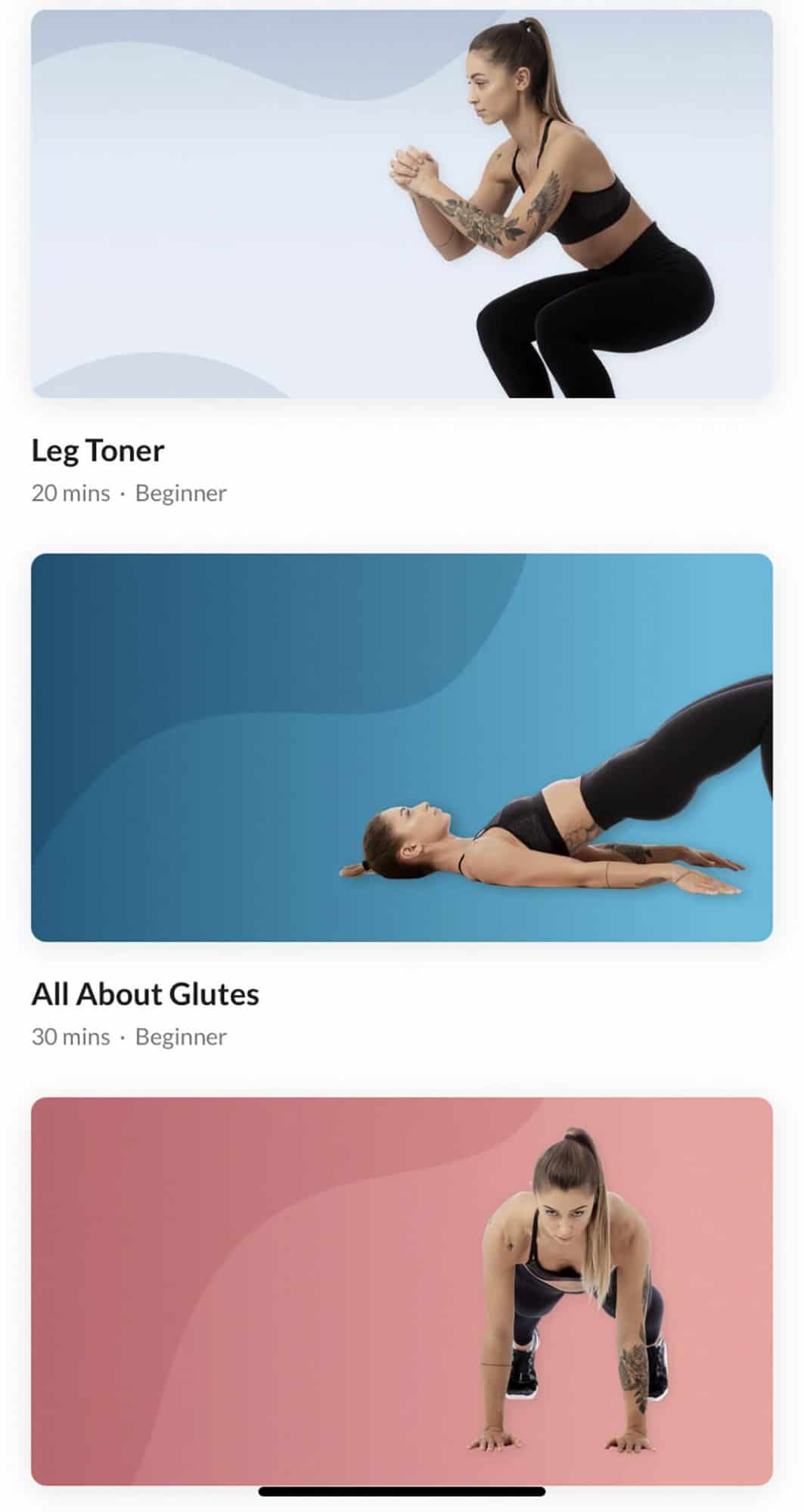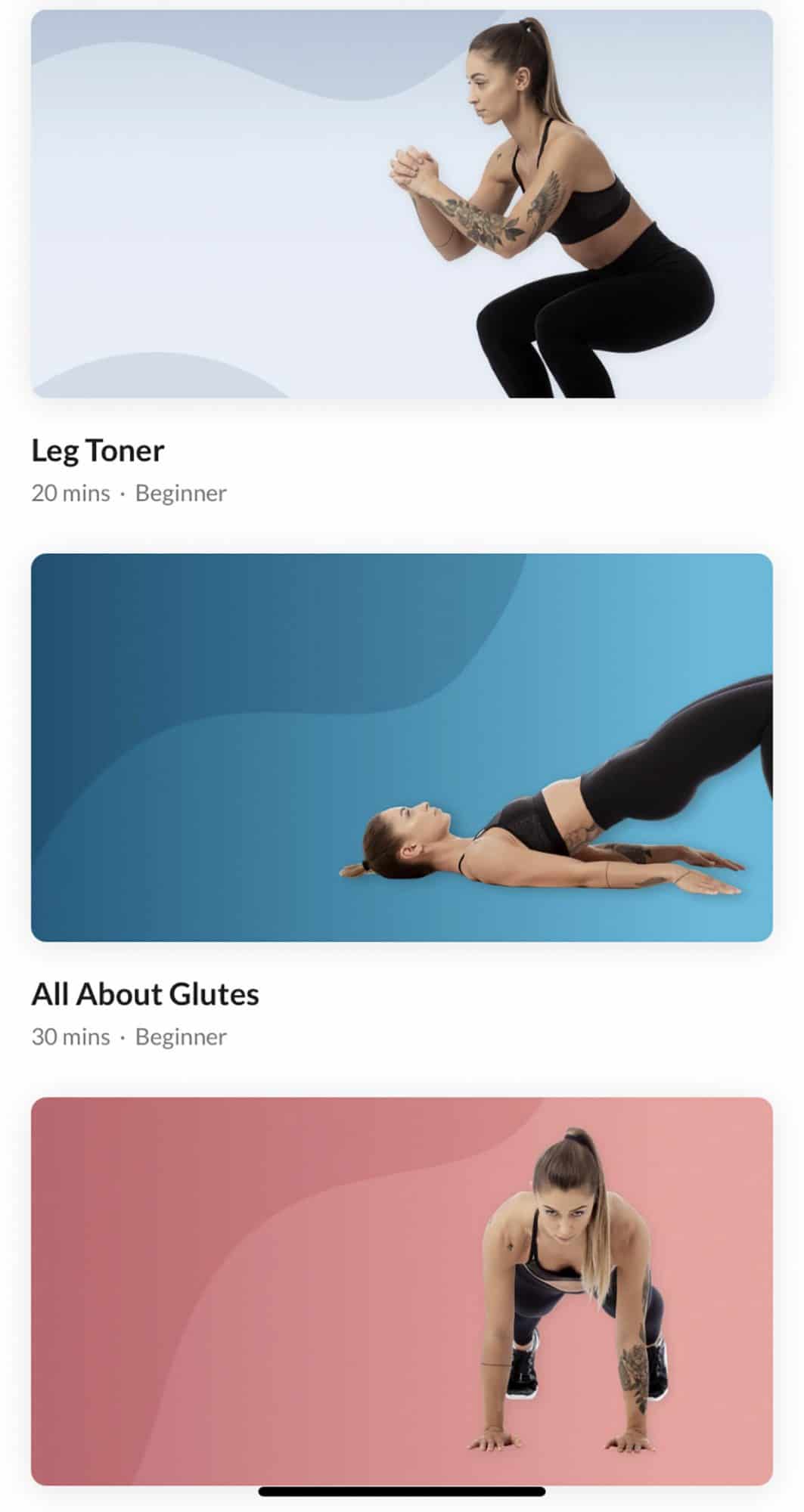 So basically with this one app, you get the 3 most important health features: A balanced custom diet plan, an exercise plan, and a diabetes management tool.
How to get the app
The Klinio app is available in 7 languages (English, German, Spanish, French, Italian, Norwegian, and Polish) across 195 countries and you can download it to either your iOS or Android device.
Current pricing is $1.29 to $2.99 per week, depending on whether you choose a 3-month, 6-month, or 12-month plan. 

If you also want access to the workout program, it's another $19.99.
You can get the Klinio app HERE.