These low-carb muffin recipes are super delicious, easy to make, and perfect for a healthy breakfast or snack on the go!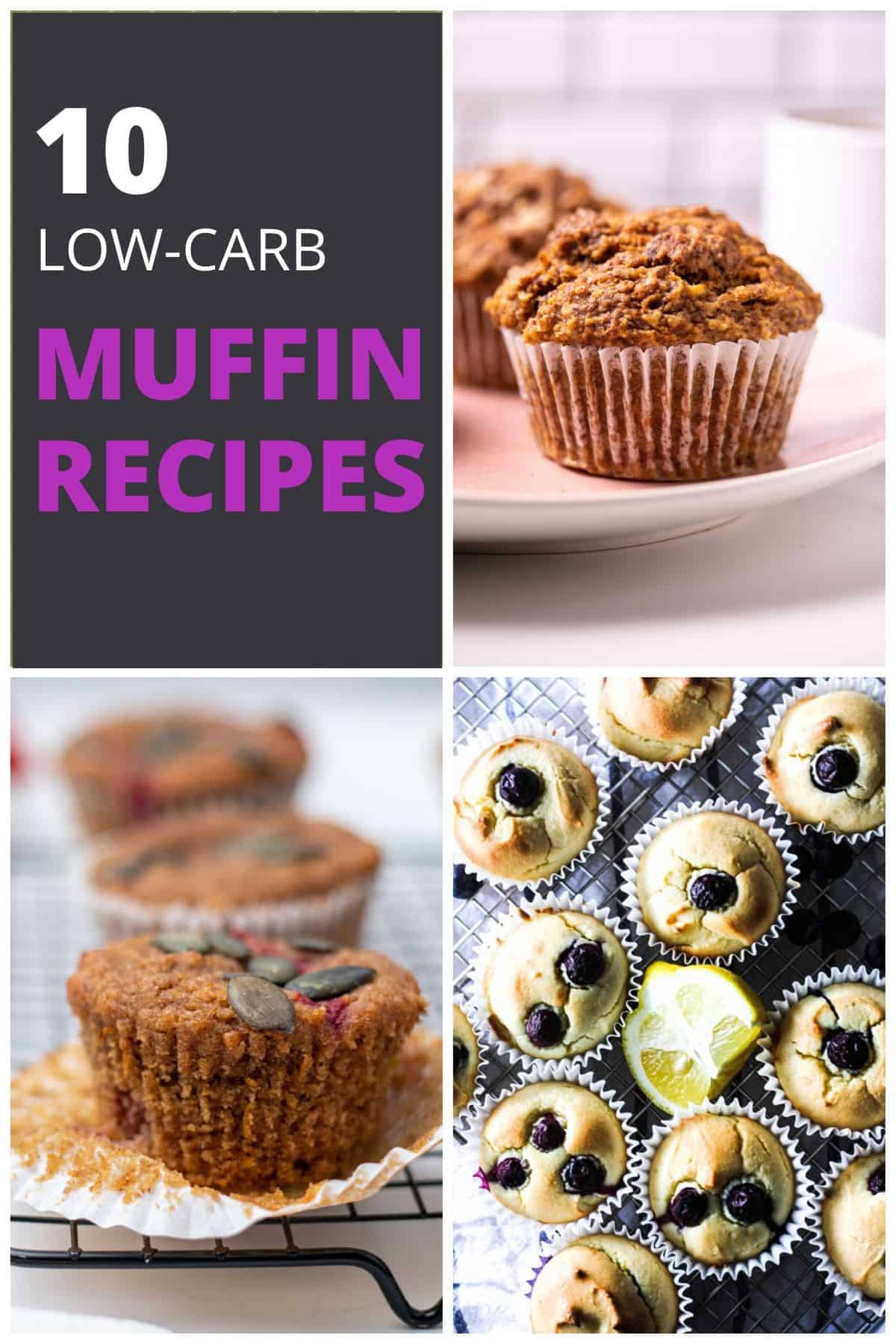 Why low-carb muffins?
Everybody loves a delicious muffin. Unfortunately, the amount of sugar and carbs you find in traditional muffins makes them more like a dessert than a healthy breakfast.
If you want to be able to enjoy a muffin for a quick morning or afternoon bite without the guilt, the key is to find low-carb muffin recipes!
These healthier recipes use low carb sweeteners and flours that won't cause a spike in blood sugar. That way, you can enjoy these tasty treats any time.
Diabetes-friendly muffin recipes
If you've been looking for some great diabetic or keto muffin recipes, the good news is that there are tons to choose from!
Whether you're looking for something simple like chocolate or an exciting new flavor combo like raspberry pumpkin, you'll find plenty of inspiration.
Give these healthy and low-carb muffin recipes a try and enjoy these tasty treats without the guilt!
With so many delicious options, you can try a new flavor of low-carb muffins every week!
More low-carb recipe roundups
Want to check out more of my favorite recipes? Here are a few collections I think you'll enjoy:
If you try any of these recipes, don't forget to leave a comment below and let me know how you liked them!