Craving something sweet that won't kick you out of ketosis? These keto-friendly dessert recipes are so delicious, you won't believe they're low carb!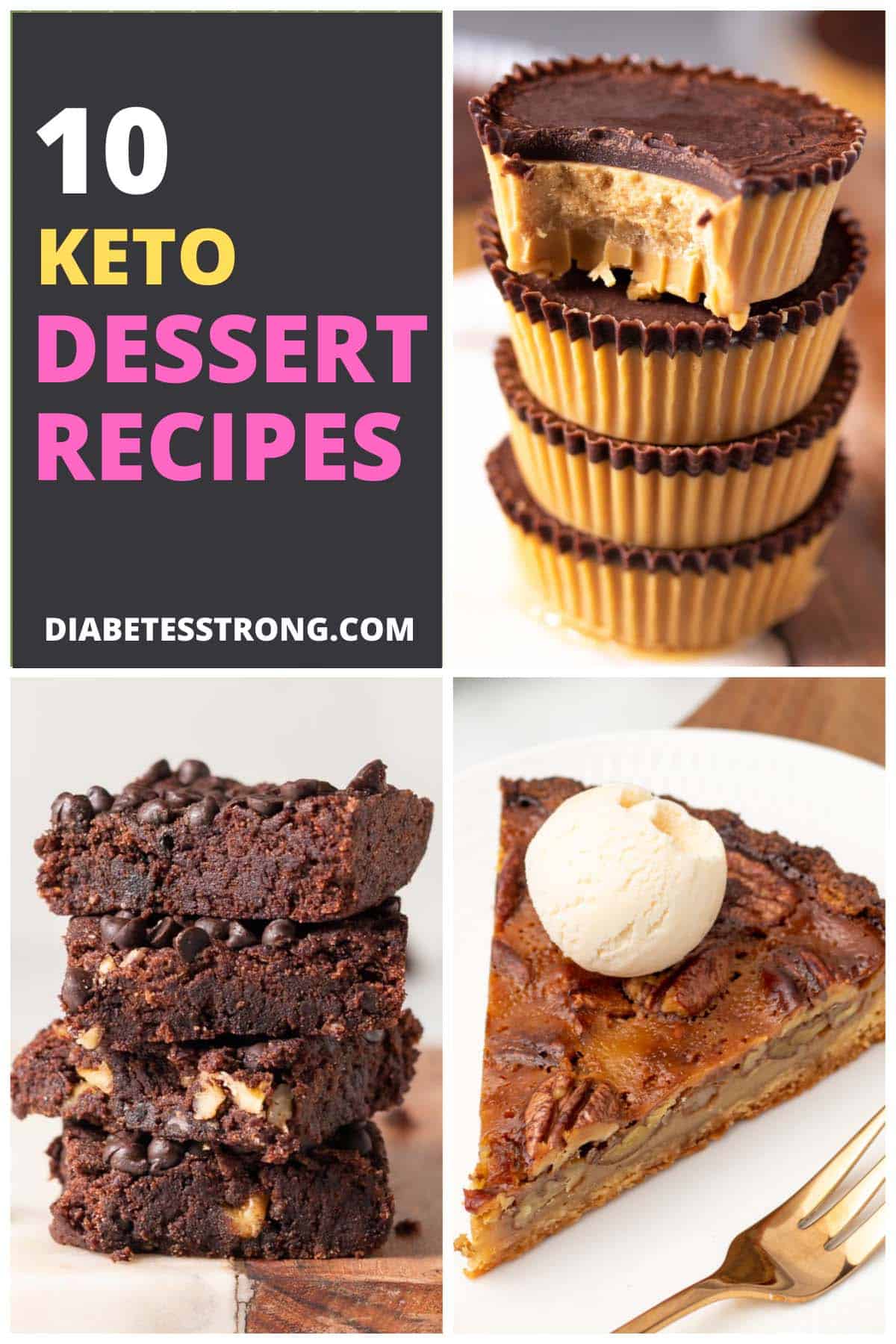 Can you eat desserts on a keto diet?
For those following a keto diet, the goal is to keep your carbohydrates below a strict limit every day. This keeps the body in a state of ketosis where it burns fat for energy instead of breaking carbohydrates down into glucose.
That may make it seem like desserts are off limits to anyone following a keto way of eating. But I have some good news: with a few ingredient swaps, you can absolutely enjoy desserts and stay in ketosis!
In other words, you can have your keto cake and eat it, too! 😉
Delicious desserts you can enjoy on keto
If you're looking for a way to satisfy your sweet tooth without kicking yourself out of ketosis, you've come to the right place. There are so many delicious options to choose from!
Whether you love classic combinations like chocolate and peanut butter or you prefer something tangy and delicious like lemon, this list has a little something for everyone. Make sure you save room for dessert!
There are so many delicious ways to crush your sugar cravings while sticking to an ultra low-carb diet. So go ahead… treat yourself!
More healthy recipe roundups
Looking for more recipes to satisfy your sweet tooth while keeping things keto-friendly? Check out our collections of delicious and low-carb recipes!
If you try any of these recipes, don't forget to leave a comment below and let me know how you liked them!