Mounjaro was originally introduced to improve blood sugar management for people with type 2 diabetes.
However, it is becoming a popular medication for people with type 1 diabetes who are experiencing insulin resistance. 
This article will investigate the use of Mounjaro for type one diabetes. It will also answer some common questions you might have about the medication.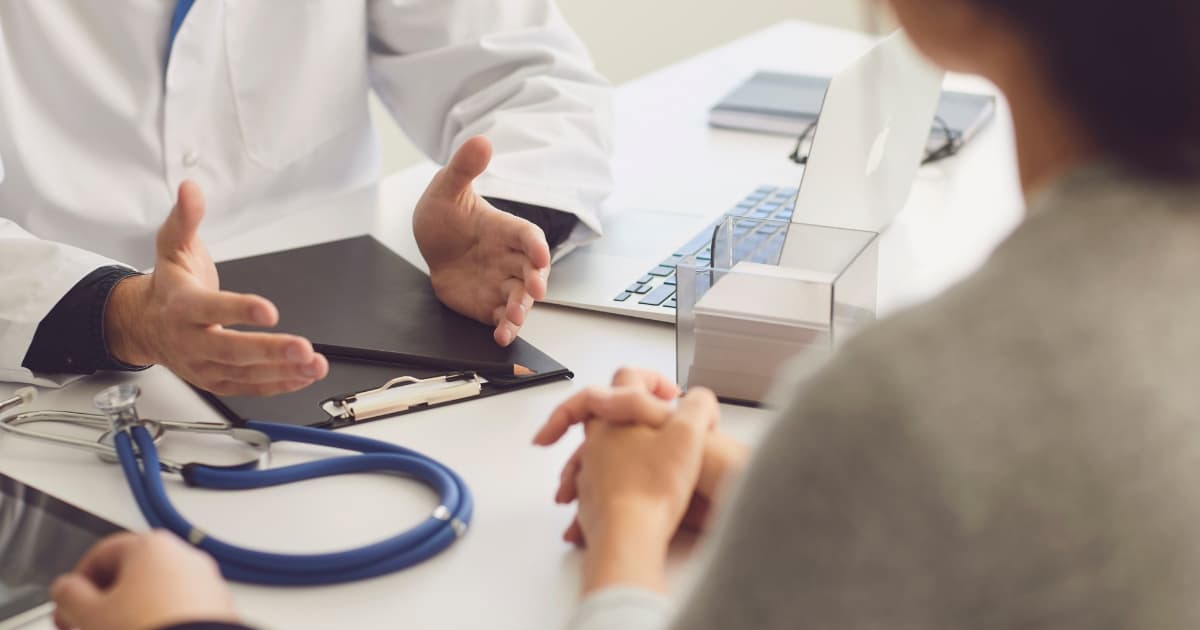 What is Mounjaro?
Mounjaro is the brand name for a dual-action medication that includes both a synthetic glucose-dependent insulinotropic polypeptide (GIP) hormone and a glucagon-like peptide-1 (GLP-1) receptor agonist. 
Mounjaro's active ingredient is tirzepatide.
It was first approved by the Food and Drug Administration (FDA) in the United States in May 2022.
Similar to Ozempic, Mounjaro is an injectable drug that you take one time per week.
Mounjaro works by stimulating the release of insulin and lowering glucagon levels, which together help to regulate blood sugar levels.
It also slows down the emptying of the stomach. This reduces post-meal blood sugar spikes and helps you feel full for longer after a meal.
This medication has been shown to help people who are obese lose about 16% of their body weight. While nearly everyone who takes the drug loses at least 5% of their body weight.
People who take Mounjaro see their A1C decrease by 2.0% – 2.3%, depending on the dose.
Right now, Mounjaro is only FDA-approved to improve control of blood glucose in adults with type 2 diabetes.
But off-label use of the medication is becoming more common.
Why might someone with type 1 diabetes want to take Mounjaro?
Many of the effects of Mounjaro might be helpful for a person with type 1 diabetes.
The medication helps people to feel full for longer after eating, which can help with weight loss. 
Mounjaro also helps to lower glucagon levels, slows down digestion, and in some cases, reduces spikes in blood sugar levels.
A person with type 1 diabetes might want to take Mounjaro to help improve insulin resistance as well as to help lose weight or maintain a healthy weight.
At least one clinical trial is assessing similar medications paired with automated insulin delivery systems to see whether the combination can help people with type 1 diabetes maintain healthy blood sugar levels more easily and consistently.
Can people with type 1 diabetes be prescribed Mounjaro?
Mounjaro has shown great promise in the treatment of type 2 diabetes, but its potential to help people with type 1 diabetes has not yet been rigorously studied.
Unlike type 2 diabetes, which involves insulin resistance, type 1 diabetes is characterized by the body's inability to produce insulin.
Since one of the main ways that Mounjaro works is by stimulating insulin release from the pancreas, this part of its efficacy will be limited in people with type 1 diabetes.
That's not to say that Mounjaro isn't already being prescribed to people with type 1 diabetes.
Like Ozempic, Victoza, and other medications that haven't been explicitly studied in people with type 1 diabetes, doctors have also started prescribing Mounjaro to people with type 1 diabetes because many of the effects of the drug are so positive.
A medical professional will never prescribe a drug like Mounjaro instead of insulin therapy for a person with type 1 diabetes.
If you're prescribed the medication, it will be in addition to traditional insulin therapy.
Mounjaro may help improve blood sugar control, reduce the amount of insulin needed, and could help with weight loss.
These effects will need to be tested over time through formal clinical trials to assess the safety, correct dosing, and long-term effects of Mounjaro for people with type 1 diabetes.
The FDA's approval for Mounjaro is clear that the clinical trials did not include people with type 1 diabetes and that the drug was not approved for their use.
Therefore, it is up to doctors to review the literature and assess the risks and benefits of the medication before making decisions about whether or not they will recommend the drug to any of their type 1 diabetes patients.
If you want to learn more about Mounjaro, it's a good idea to talk with your doctor about the medication and see whether it would fit into your treatment plan.
What are the side effects of Mounjaro if you have type 1 diabetes?
The most common side effects found during clinical trials of Mounjaro included:
Nausea
Vomiting
Diarrhea
Decreased appetite
Stomach pain
Constipation
Low blood sugar, especially if you take insulin
Although rare, more severe complications may include:
Thyroid tumors, potentially including cancer
Pancreatitis
Severe gastrointestinal disease
Changes in vision (worsening of diabetic retinopathy)
Gallbladder disease
Kidney problems
Serious allergic reactions
Several more severe side effects can lead to health complications and death.
It's very important to understand the symptoms to watch out for before you begin taking the medication.
Call your doctor or seek emergency medical attention right away if you experience:
Severe complications
Worsening of your vision
Feeling weak
Serious abdominal pain after taking the medication
People with type 1 diabetes need to be especially aware of the risk of low blood sugar if they take Mounjaro.
Is Mounjaro prescribed for weight loss?
Yes. Mounjaro is often prescribed for weight loss.
Clinical trials demonstrated that the active ingredients in Mounjaro can lead to significant weight loss in people who are overweight or obese, even when they don't have diabetes.
It is hypothesized that taking Mounjaro results in greater weight loss than other drugs that are popular for that purpose, like Ozempic.
The weight loss effects of Mounjaro are believed to be caused by its impact on appetite control, metabolism, and blood sugar stabilization.
However, Mounjaro is still undergoing clinical trials for weight loss and has not yet received official FDA approval for weight management.
If it is prescribed to help you lose weight, that is being done off-label.
Learn more about FDA-approved weight loss treatments like Wegovy.
Who should not take Mounjaro?
People with certain personal and family health histories should not take Mounjaro.
The medication should not be taken by people with a personal or family history of medullary thyroid carcinoma or by people with multiple endocrine neoplasia syndrome.
Do not take Mounjaro if you are pregnant, planning on becoming pregnant, or breastfeeding.
People with kidney problems or renal impairment should also likely avoid Mounjaro.
Medications like Mounjaro may also interact with other medications.
Talk with your doctor about any other medications you're taking—including insulin—to understand potential side effects.
What's the difference between Mounjaro and Ozempic?
In trials, Mounjaro has been shown to be more effective for weight loss and has shown a slightly larger improvement in average blood sugar levels than Ozempic.
Ozempic has been on the market for a longer period of time and has a well-known safety profile compared with Mounjaro.
Doctors may be more likely to prescribe Ozempic to patients with type 1 diabetes for this reason.
While Mounjaro might slightly edge out Ozempic in terms of effectiveness, both medications work in similar ways and have similar benefits and side effects.
Does Mounjaro improve type 1 diabetes management?
In theory, the benefits of Mounjaro that have been demonstrated in clinical trials could also be helpful for people with type 1 diabetes.
However, there have not been rigorous clinical trials studying its use in people with type 1 diabetes yet.
Trials showed that Mounjaro is highly effective in the treatment of type 2 diabetes, helping with A1C and weight loss.
Many people hope those same benefits will also apply to people with type 1 diabetes.
Although Mounjaro does hold promise as a medication to supplement insulin therapy for type 1 diabetes, it is critical to approach this possibility with cautious optimism.
Researchers will need to determine its efficacy, safety, and side effects.