The holiday season is upon us, and if you are anything like me, you are most likely already searching for the perfect gifts for friends and family. I love both giving and receiving cool and useful fitness gadgets and clothing, so I decided to put together this list of what I consider to be the best fitness gifts you can buy on a reasonable budget.
These fitness gifts are a mix of products I already own and love using (you have seen me use a lot of them in my workout videos), and things I have on my wish lists for Christmas. If you have found the perfect fitness gift already and it isn't on this list, please let me know in the comments so I can share your gift ideas with everyone.
If any of your friends or family have diabetes, you should also take a look at my Ultimate Diabetic Gift Guide – you'll have more great gift ideas than you know what to do with!
This post contains affiliate links. 
Resistance bands from Limm
Resistance bands are great for both home and gym workouts! These are my resistance bands of choice, and the ones I use in my videos. You get 5 bands, each with different resistance levels, which is all you need for almost any exercise. The bands are made of a soft but very durable rubber. I've been using mine for over a year and they still look like new – BUY HERE
Custom Yoga Mat
Create a unique present by personalizing a yoga mat for your friend or family member. You can write anything, so be creative 😀 – BUY HERE
Nubells
The most colorful, stylish, cool and comfortable dumbbells you can get. We love the NuBells so much we made a promotional video for them. Besides looking great, the Nubells are also super comfortable to work with because the weight is perfectly balanced around your hand no matter how you hold them – BUY HERE
Contigo Autoseal Kangaroo Water Bottle
This is an all-in-one water bottle, purse and key holder. Perfect for hiking or walking to the gym – BUY HERE
G-Loves
You can never have too many workout pants, shoes or G-Loves! G-Loves are soft, practical, and pretty workout gloves for those of us who want to keep our hands soft while lifting heavy. They are made of a lightweight and breathable neoprene material and have a silicone ink grip. I'm adding the "Every Rose Has It's Thorn" design to my wish list this year, so hopefully my family reads these gift ideas and gets them! – BUY HERE
Foam Roller
I have a love/hate relationship with my foam roller. It can hurt like nothing else, but it also offers instant relief to tight and sore muscles. Sure, it would be great if I could afford a daily massage but, since that's currently not in the budget, a foam roller is the next best thing. I primarily use it on my quads, glutes, and IT band, but you can pretty much use it on any body part. There are several guides online on how to use a foam roller (one resource is ACE), so it's really easy to get started – BUY HERE
Meal prep bag from Fitmark
I've had my Fitmark meal prep bag for years and it has made it possible for me to bring healthy meals for both long business trips and vacations, so it's great if you're looking for gift ideas for foodies or health nuts. The containers will keep your food fresh and prevent it from being squashed, and the cooling element (TSA approved) doesn't take up too much space and will keep your food cool. I got my hand on the Sports Duffel Bag this year, and it works perfectly as a sports bag but also has room for two large food containers. Win win! – BUY HERE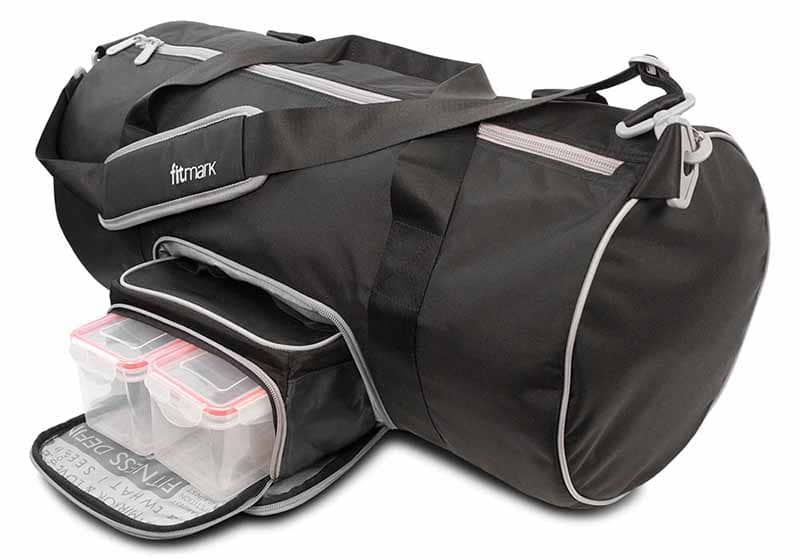 Be Headwear
Wireless Headphone Speaker Microphone Beanie Hat. What more do you need to know? If I was still living in Denmark, I would use this whenever it was cold outside – BUY HERE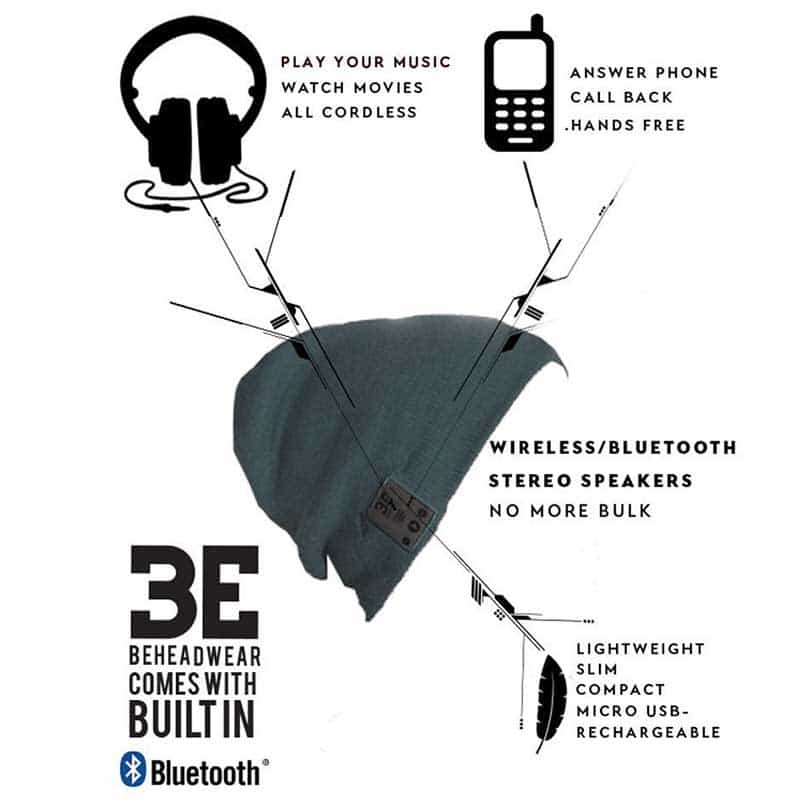 Nutribullet
This is my main piece of electronic kitchen equipment, and I use it for pretty much everything that needs whipping, whisking or blending. The motor is strong enough to crush ice so it's also really good for shakes. A lot of my recipes require some sort of blending and this is the machine I use every time. I'm currently even using it every morning to blend coconut oil into my coffee (it's delicious) – BUY HERE
Xbar Workout System
This was one of the best additions to our home gym last year. You can do a full-body home workout with this one piece of equipment. I use it myself and with my clients all the time – BUY HERE
Digital food scale
I've always had a kitchen scale. For anybody who likes to cook and are serious about their nutrition (or have to count carbs for insulin dosing), a good food scale is a must. I love the design of this one and the fact that it easily converts between different measurements – it's probably one of the most useful gift ideas on this list! – BUY HERE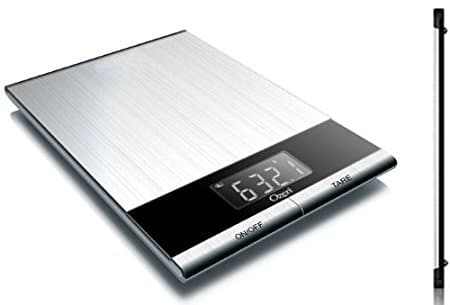 Speed Jumping Rope
Take your cardio to the next level with a speed jumping rope. Rope jumping is a great full-body cardio workout, especially if you can keep the intensity high (and not hit yourself with the rope every 20 seconds like me..). That's why I love using a speed rope – BUY HERE
FIT Top Water Bottle
If you hate spending money on bottled water that really isn't that healthy, then definitely get one of these FIT Top Water Bottles – BUY HERE
Bowflex Adjustable Dumbbells
If you only ever want to buy one set of dumbbells then this is it! Each dumbbell adjusts easily from 5 to 52.5 pounds, so you can get exactly the weight you want. The best adjustable dumbbells on the market in my opinion– BUY HERE
Online Personal Training 
The ultimate fitness gift. Start the New Year with a custom made workout and meal plan plus all the support and motivation you need to achieve your fitness goals. Contact me for more info and pricing.
I hope you found some inspiration on this list of great fitness gift ideas. Remember to share this post with your friends and family so they know what fitness gifts to get you this holiday season 😀