People who live with diabetes have special dietary requirements, but what is often overlooked is the need to supplement one's diet with vitamins and minerals.
Unfortunately, there is very little evidence if certain vitamins and minerals affect one's diabetes, if at all.
Regardless, there are certain nutrients that people with diabetes need to pay special attention to, making sure that they are getting them regularly. This article will outline what vitamins are recommended for people with diabetes and ways to make sure you're getting them regularly.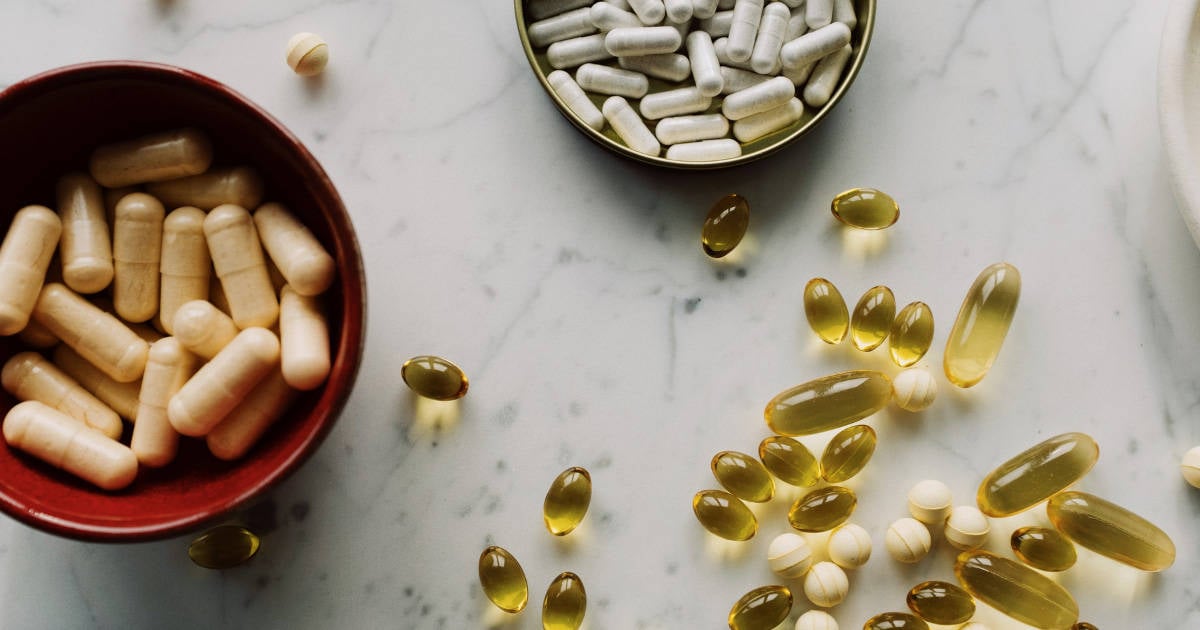 Why do people with diabetes need certain vitamins?
It's not that people with diabetes don't absorb vitamins well, or have issues with digestion (unless you suffer from gastroparesis, which is common in people with diabetes). Vitamins simply help people supplement their diets, especially if they struggle to eat enough fruits and vegetables, and vitamins are crucial to living a healthy life if you have a chronic condition, such as diabetes.
It's important to always talk to your doctor, who may order blood work, to see if you have any vitamin deficiencies. Working together with your care team, you can choose the best supplementation for you and your lifestyle.
What are the best vitamins for people with diabetes?
Thiamin (b1)
Those with type 1 or type 2 diabetes are more likely to have lower blood levels of thiamin and usually suffer a higher risk of thiamin deficiency than people who don't have diabetes. This vitamin is helpful in relieving the pain of neuropathy.
Major sources of thiamin include beef, pork, nuts, whole grains, legumes, cauliflower, oranges, eggs, potatoes, asparagus, and kale.
Vitamin B12
Vitamin B12 is vital for the health of red blood cells and brain function. People with diabetes who suffer from nerve damage in their hands and feet may see their symptoms worsen if they have a vitamin B12 deficiency. Studies have shown that long-term use of the diabetes drug Metformin can lead to a vitamin B12 deficiency. 
Common sources of this vitamin include fish, milk, eggs, and meat products. Vitamin B12 can also be taken orally, for vegetarians and vegans.
Vitamin D
Vitamin D deficiencies are linked to the development of diabetes, and a study from Denmark showed that chronic low levels of Vitamin D in people with diabetes can lead to increased risk of complications and death.
Many people with diabetes also have low levels of Vitamin D, so make sure to supplement your diet with plenty of egg yolks, liver, fish, and dairy products with the nutrient added.
Regular sun exposure (for between 10-30 minutes a day) can also help you achieve higher Vitamin D levels.
Magnesium
Magnesium maintains a healthy immune system, strengthens bones, regulates heart rate, and helps the body digest and use nutrients from the foods we eat every day.
This essential nutrient is frequently low in people with type 2 diabetes. Low magnesium levels have been linked with insulin resistance, while a study published in Diabetes Care found that taking the vitamin regularly might lower one's risk for developing type 2 diabetes altogether.
Magnesium is often taken in supplement form along with calcium and zinc or is found in foods such as legumes, rice, beans, nuts, green leafy vegetables, and wheat products.
Vitamin E
Vitamin E fights external toxins, improves insulin efficacy, and oxygenates the blood. Taking a Vitamin E supplement can help prevent premature aging and cell damage, decreasing the likelihood of developing type 2 diabetes, and it helps to maintain good blood sugars in people with existing diabetes.
Excellent sources of Vitamin E include almonds, sunflower seeds, nut butter, hazelnuts, avocado, and fresh salmon.
Vitamin C
Many people with diabetes suffer from low Vitamin C levels. Increasing one's intake of Vitamin C helps control the levels of sorbitol in the blood, which can be harmful at high levels and may contribute to retinopathy and kidney damage, which are common complications of diabetes.
Vitamin C can also increase insulin sensitivity and help people lower their blood sugars and improve their Hba1c levels.
Vitamin C is found in many fruits and vegetables such as kiwi, bell peppers, tomatoes, guava, tomatillo, sweet potatoes, strawberries, and spinach and is also readily available in supplement form.
Always work with your care team to assess which vitamins and minerals you should incorporate into your diet.
Your doctor will most likely order a blood test to determine what's needed, but supplementing your diet with more vitamins and minerals can be helpful to achieve better blood sugars, lower Hba1c levels, and prevent both short and long-term complications.