Metformin is one of the most popular oral medications used to treat people with type 2 diabetes.
Taking Metformin daily can help lower both blood sugar levels and hba1c levels, fight insulin resistance, and help people lose weight (although it is not approved by the FDA as a first-line treatment for weight loss).
This article will outline everything you need to know about this popular diabetes drug.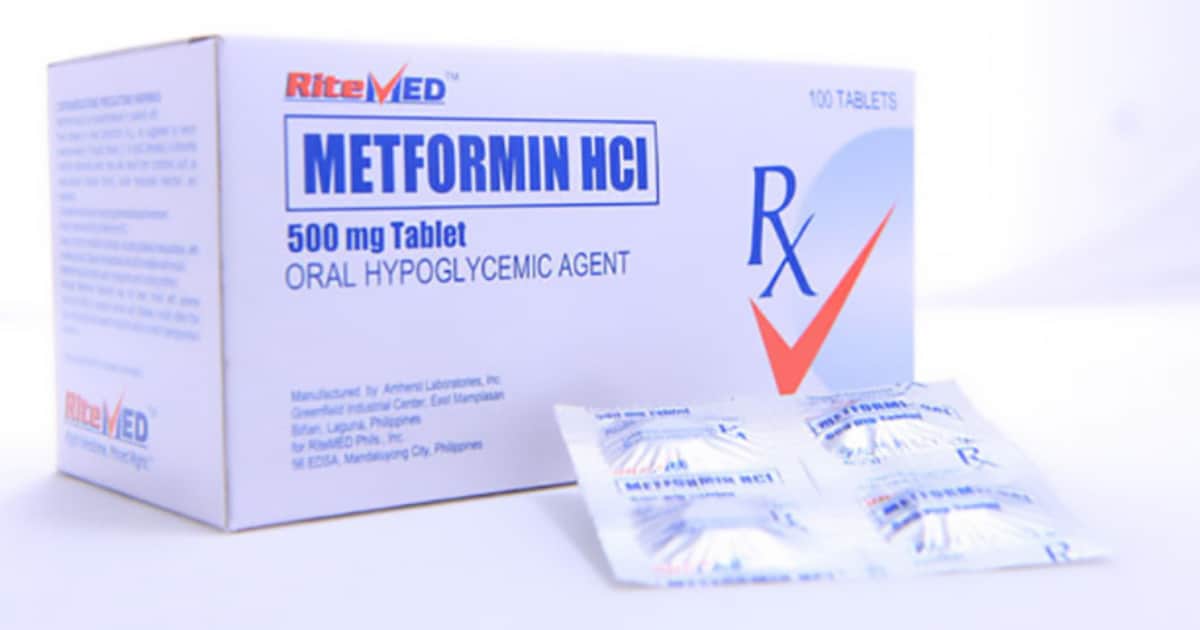 What is Metformin?
Metformin, studied in humans since the 1950s, is a prescription drug taken to help manage diabetes, and it comes in pill form. It's in a class of drugs called biguanides.
People are usually asked to take their dosage daily (or sometimes twice daily) with meals.
Some brand names include:
Glucophage
Glumetza
Glucophage XR
Riomet
Fortamet
How does Metformin work?
Metformin lowers blood sugars by inhibiting the production of glucose the liver releases, while also increasing insulin sensitivity by lowering the amount of sugar you absorb from food.
This, in combination with diet and exercise, can lead to lower blood sugars, improved hba1c levels, and weight loss.
Common side effects of Metformin
Most patients tolerate Metformin well. It is considered extremely safe and does not cause dangerous hypoglycemia unless you significantly overdose.
It is a cheap and effective medication that is widely accessible. However, some people may experience mild to moderate symptoms, including:
Stomachache
Stomach cramps
Nausea
Vomiting
Diarrhea
Loss of appetite
Weight loss
Although rare, some patients do gain weight
If taken in combination with insulin therapy, hypoglycemia may occur
You can learn more about potential side effects in our article: Metformin Side Effects: Everything You Need to Know
Metformin and "false lows"
Some people experience "false lows" (a feeling of hypoglycemia, even though your blood sugars are within normal range) when starting on Metformin.
This happens if you're used to having near-constant high blood sugar readings and your blood sugar is now in the "normal" range. Because your body is used to the high blood sugar, a normal blood sugar feels like a low.
The "false lows" should go away as your body adjusts to your new blood sugar level.
Always check your blood sugar if you are feeling low.
Metformin and vitamin B deficiency
In studies, researchers found that long-term use of Metformin can cause vitamin B12 deficiency, which can cause nerve damage. Taking a Vitamin B12 supplement if you're on Metformin can counterbalance this.
Because Vitamin B12 isn't produced by plants, it's also important that you supplement with the vitamin if you are vegan or eat a mostly plant-based diet.
How to take Metformin
Available in pill form, Metformin should be taken with water over a meal, to help avoid an upset stomach.
If you are experiencing severe gastrointestinal issues while taking Metformin, speak with your doctor about possibly reducing your dose to alleviate any issues.
Metformin is also available in what is called "extended-release" form; it is taken once per day at night with dinner. This can help to treat overnight hyperglycemia.
Some people also find that the extended-release version is easier on the digestive system and has fewer side effects.
Dosages of Metformin
The most common doses for adults with diabetes are:
Immediate-release tablets:
Extended-release (XR) tablet and liquid form
It's recommended to start with a low dose and increase it if you react well to the drug and need the higher dose to regulate your blood sugar levels, although always check with your doctor first before increasing your dose.
What should you do if you miss a dose?
Take Metformin as soon as you can, unless it's almost time for your next dose. Do not take two doses at one time.
Can you overdose on Metformin?
Yes, but it's very rare. A large overdose can cause severe and potentially dangerous hypoglycemia (low blood sugar) or lactic acidosis (a buildup of lactic acid in your blood), which can cause muscle aches, rapid breathing, severe nausea, and stomach pains.
Seek emergency medical attention if you think you have overdosed.
When will I see results after starting Metformin?
The Mayo Clinic says that "You may notice an improvement in your blood glucose control in 1 to 2 weeks, but the full effect of blood glucose control may take up to 2 to 3 months."
Be patient, keep reliably checking your blood sugars and taking your medication, and you should see significant improvements from this medication.
Work with your healthcare provider to determine how your current Metformin dose is working for you, and what (if any) adjustments need to be made to see better results or lessen any negative side effects you may be experiencing.
What drugs to avoid while taking Metformin
The Mayo Clinic lists the drugs that may interact negatively with Metformin. Work with your doctor to decide if starting Metformin is doable if you are on any of the following medications:
Acetrizoic Acid
Diatrizoate
Ethiodized Oil
Iobenzamic Acid
Iobitridol
Iocarmic Acid
Iocetamic Acid
Iodamide
Iodipamide
Iodixanol
Iodohippuric Acid
Iodopyracet
Iodoxamic Acid
Ioglicic Acid
Ioglycamic Acid
Iohexol
Iomeprol
Iopamidol
Iopanoic Acid
Iopentol
Iophendylate
Iopromide
Iopronic Acid
Ioseric Acid
Iosimide
Iotasul
Iothalamate
Iotrolan
Iotroxic Acid
Ioversol
Ioxaglate
Ioxitalamic Acid
Ipodate
Metrizamide
Metrizoic Acid
Tyropanoate Sodium
The following medications are also not recommended if you are on Metformin. Again, work with your doctor to decide what will work best for you:
Acetazolamide
Balofloxacin
Besifloxacin
Bupropion
Ciprofloxacin
Dichlorphenamide
Dofetilide
Dolutegravir
Enoxacin
Fleroxacin
Flumequine
Gatifloxacin
Gemifloxacin
Lanreotide
Levofloxacin
Lomefloxacin
Moxifloxacin
Nadifloxacin
Norfloxacin
Octreotide
Ofloxacin
Pasireotide
Pazufloxacin
Pefloxacin
Prulifloxacin
Rufloxacin
Sparfloxacin
Tosufloxacin
Vandetanib
Zonisamide
It is not recommended that men nor women drink excessive amounts of alcohol while taking Metformin.
Common questions about Metformin
How should the pills be stored?
It's recommended to store the pills at room temperature, between 68°–77°F (20°–25°C) but they can be kept safely at 59°–86°F (15°–30°C) for a while if you are traveling, etc.
The pills should always be stored in a light-resistant container (like the container they come in).
Can Metformin cause hair loss?
No, Metformin in itself does not cause hair loss.
However, long-term use of Metformin can cause vitamin B deficiency, which in turn can prevent hair follicles from receiving oxygenated blood, leading to hair loss. Ask your doctor for a vitamin B test if you notice hair loss or thinning hair
Can I use Metformin if I am pregnant (or trying to become pregnant)?
Yes. Studies have not shown any risk for mother and baby when taking Metformin. However, always talk to your doctor about the medications you take when you're pregnant or trying to become pregnant.
Can you become addicted to Metformin?
No, Metformin is not addictive.
Does metformin cause cancer?
In 2019, the FDA investigated whether some forms of metformin contain high levels of a chemical called N-nitrosodimethylamine (NDMA) which is potentially carcinogenic (cancer-causing).
In 2020, several companies have voluntarily recalled certain lots of the extended-release metformin based on the FDA's recommendations. You can check to see if your metformin has been recalled here.
Even if you take a Metformin product that has been recalled, it's important that you continue to take your medication until you talk to your healthcare professional.
There is no short-term health risk (no human cancer cases have been directly linked to NDMA at this time) and the negative effects of abruptly stopping Metformin treatment far outweigh the benefits.
Are there other benefits of Metformin?
Metformin is currently being used to treat gestational diabetes and polycystic ovary syndrome.
The American Diabetes Association has said that more doctors should be prescribing Metformin to their patients to treat prediabetes, especially for patients under the age of 60. This can hopefully help curb the type 2 diabetes epidemic in our country.
Researchers are also studying if Metformin can help in the fight against cancer, heart disease, obesity, neurodegenerative conditions like Huntington's Disease, vision issues, and even serve as an anti-aging supplement.
Metformin and type 1 diabetes
Metformin is not currently approved in the US or Europe for the treatment of type 1 diabetes.
However, many patients with type 1 take Metformin "off-label" (with their physician's consent) to help manage blood sugars, lessen insulin resistance, and even lose weight.
A 3-year study published in The Lancet found that participants with type 1 diabetes taking metformin lost weight compared to placebo.
According to one study, Metformin has been shown to have an insulin-sensitizing effect on glycemic control in type 1 diabetes, similar to SGLT-2 inhibitors (that are also normally taken only by people with type 2 diabetes). Metformin has been shown to reduce insulin doses as well as hba1c levels in people with type 1 diabetes.
Be aware that taking Metformin while on insulin for type 1 diabetes management, however, can cause lower blood sugars and the need for less insulin, so be careful about hypoglycemia, especially overnight.
What's the bottom line?
If you are a person with type 2 diabetes, taking Metformin is easy, cheap, and an effective way to lower your blood sugars, achieve better hba1c results, improve your insulin sensitivity, and even lose a little weight.
The side effects are usually mild and the drug is safe. And because there are so many generic forms of the drug, Metformin is extremely affordable (and it is covered by nearly all health insurance plans, including Medicare and Medicaid).
Talk with your doctor today about possibly adding this medication to your diabetes management!