Suppose you've been taking metformin for some time, and you're either not seeing results, experiencing harmful side effects, or the medication simply isn't fitting into your lifestyle anymore.
In that case, you may wonder when and how to stop taking it. However, stopping a prescription medication once you've been on it for a while can be more complicated than you might think.
This article will explain everything you need to know about when and how to stop taking metformin if it's no longer working.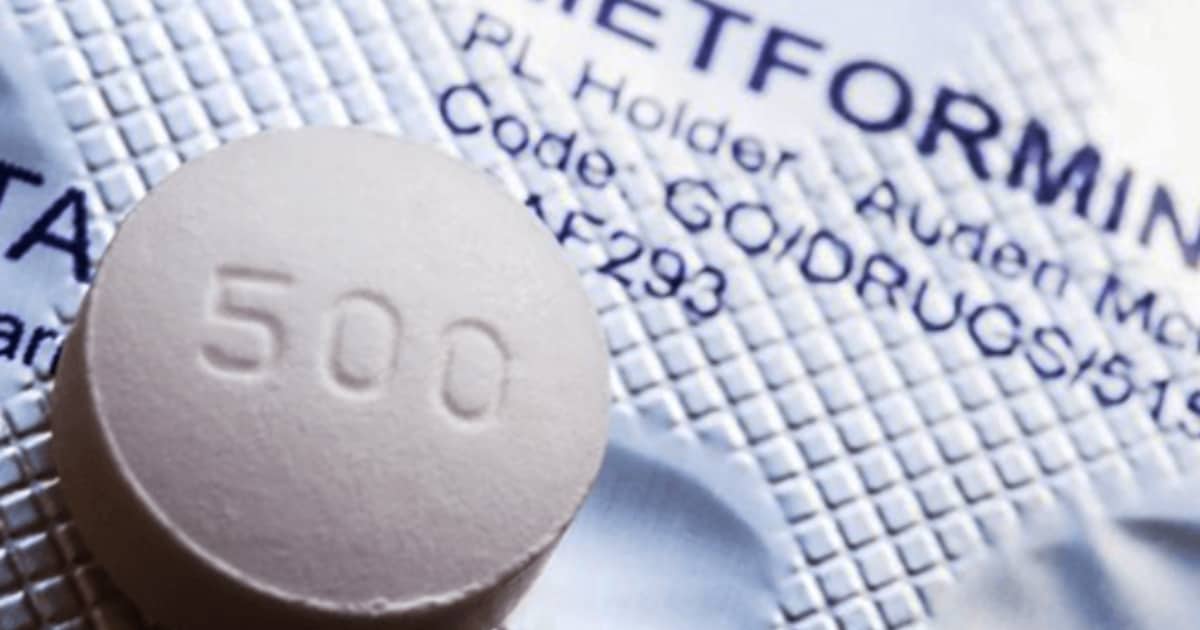 Why would you want to stop taking metformin?
Metformin is extremely popular, generally safe, affordable, and widely accessible in the United States. People who take metformin for improved blood sugar levels (and modest weight management) seem to find it effective, with short-term and minimal side effects.
Metformin is most commonly used by people with type 2 diabetes and prediabetes, and it is sometimes prescribed "off-label" for those experiencing insulin resistance or for weight management.
However, there are some reasons why people who are on metformin may wish to stop taking it. 
Metformin isn't working
Not everyone who takes metformin gets to enjoy the improved blood sugar and HbA1c levels, let alone the weight loss that is often promised with the drug.
If you've been taking metformin for several months, but are not seeing improvements in your health and life, you may be reassessing why you're spending money on the drug, to begin with!
This is a common reason why people stop taking metformin and is completely reasonable.
Metformin does not and will not work for everyone who takes it.
You're experiencing harmful side effects
The side effects of metformin include the following:
Nausea
Diarrhea
Bloating
Gas
Decreased appetite
Vomiting
Stomachache
Weight loss
Metallic taste in your mouth
Heartburn
Low blood sugar (if you take insulin)
Constipation
These side effects are normally minimal and go away within a few weeks of starting metformin.
However, for some people, the side effects are so severe and last so long (or become permanent) that it completely dismantles their lives, rendering them unable to work or maintain a social life or close relationships.
If you're experiencing side effects such as chronic diarrhea, debilitating low blood sugars, or severe bloating, gas, vomiting, or nausea for more than a few weeks after starting the medication, it may be time to talk to your doctor about weaning yourself off metformin and finding an alternative drug. 
Metformin isn't fitting into your lifestyle
If you've been struggling to remember to take your metformin pill daily or sometimes twice daily, are inconsistent with your dose, or find it a hassle, it may be time to find an alternative medication that doesn't need to be taken so often.
Talk with your doctor about finding an alternative, such as a GLP-1 agonist like Trulicity or Ozempic (both are injections) that need to be taken only once weekly.
Your health insurance no longer covers it
While metformin is reasonably priced with health insurance and is widely covered, if your health insurance changes or you become uninsured, you may not want to pay the price of it over-the-counter, which in the United States, can become expensive.
The United States has an employer-based, private healthcare system, so when your employment changes, your health insurance usually does, too.
Make sure that all your medications are covered on any new health insurance plan you sign up for, and if they're not and the over-the-counter price is prohibitive, talk with your doctor about finding more affordable alternatives. 
Your health has improved and you no longer need it
Taking metformin, in addition to eating healthy and exercising regularly, can be a great jump start to a healthier lifestyle, better blood sugars, and lower weight.
After a while, some people may find that they won't require medication any longer to manage their diabetes, and doctors may wean them off of the medication.
This is great news! But always talk with your doctor before weaning yourself off metformin, first.
When can you stop taking metformin?
Metformin takes a few weeks to fully activate within the body, so if you've just started taking the medication, you'll need to give it some time to work.
Many people see lower blood sugars within a few weeks of starting metformin therapy, but for weight loss and lower A1c levels, it can take a few months for results to be noticeable.
Unless you are experiencing debilitating side effects, it is usually best to give the medication some time to take effect. 
Risks of stopping metformin
If you stop taking metformin abruptly, your health may suffer. You may experience side effects such as higher blood sugars, an increased A1c, and even weight gain.
Over time, higher blood sugar levels can lead to diabetes complications, including:
Retinopathy and blindness
Heart disease and increased risk of heart attack
Stroke
Lower leg amputations
Kidney disease, kidney failure, and dialysis
Premature death
Before stopping metformin, make sure you talk with your doctor about your treatment options and maintain a healthy diet and exercise regularly to keep blood sugars within a good range. 
How can you stop taking metformin?
Never stop taking any prescribed medication without first talking to your doctor. It is crucial that you are able to sustainably manage your blood sugar levels first. A doctor will use certain benchmarks to see if it's appropriate to stop taking metformin.
These include:
Having a random blood sugar test of 180 mg/dL or lower
Maintaining an A1c of 7% or lower
Having a fasting or pre-meal blood sugar level of between 80-130 mg/dL
Additionally, it is unlikely that your doctor will have you stop taking metformin abruptly, especially if you've been on the medication for a long time.
They will most likely have you wean your dose over time, so your body has time to get used to a lower dose without experiencing negative side effects like high blood sugar or weight gain.
Your doctor can advise you on weaning techniques and how much you should reduce your dose each week until you are taking none at all. 
What are the alternatives to metformin?
There are several alternatives to metformin. These include injections, oral medications, or lifestyle changes.
Prandin (repaglinide), which lowers blood sugar fast but can lead to weight gain
Canagliflozin (Invokana), reduces blood sugar and the risk of cardiovascular disease (CVD) but has health risks including an increased chance of amputation
Dapagliflozin (Farxiga), also lower blood sugar and the risk of CVD
Empagliflozin (Jardiance), which lowers blood sugar, and blood pressure, and can help with weight loss
Actos (pioglitazone), lowers blood sugar and the risk of heart attack and stroke, but it increases the risk of heart failure, weight gain, edema, and bone fractures
Insulin, including basal-only therapy or basal and bolus therapy, increases the risk of low blood sugar levels and weight gain
Increasing the amount of physical activity you do and maintaining a healthy diet, which, if you can keep your blood sugar levels within range with a healthy lifestyle, can be a great option
There are also several metformin combination drugs that combine metformin with another type 2 diabetes drug in one pill.
Stopping metformin can be fraught with issues, but it is not impossible. The medication does not work for everyone, and some people experience negative side effects that can make life unenjoyable. With health insurance changes, metformin may not always be a covered medication, and some people simply wish to stop taking it.
There are safe ways to wean yourself off of metformin but always talk with your doctor before stopping any antidiabetic medication that may cause higher blood sugar and A1c levels, weight gain, and increased risk of diabetes complications later on in life.