Avocados are a popular food found in all kinds of cuisine.
Humans have been growing avocados for at least 5,000 years and we've likely been eating avocados much longer than that.
Many people wonder if this popular food is healthy for people with diabetes.
This article will explore the health benefits of avocados and will answer questions about avocados and diabetes.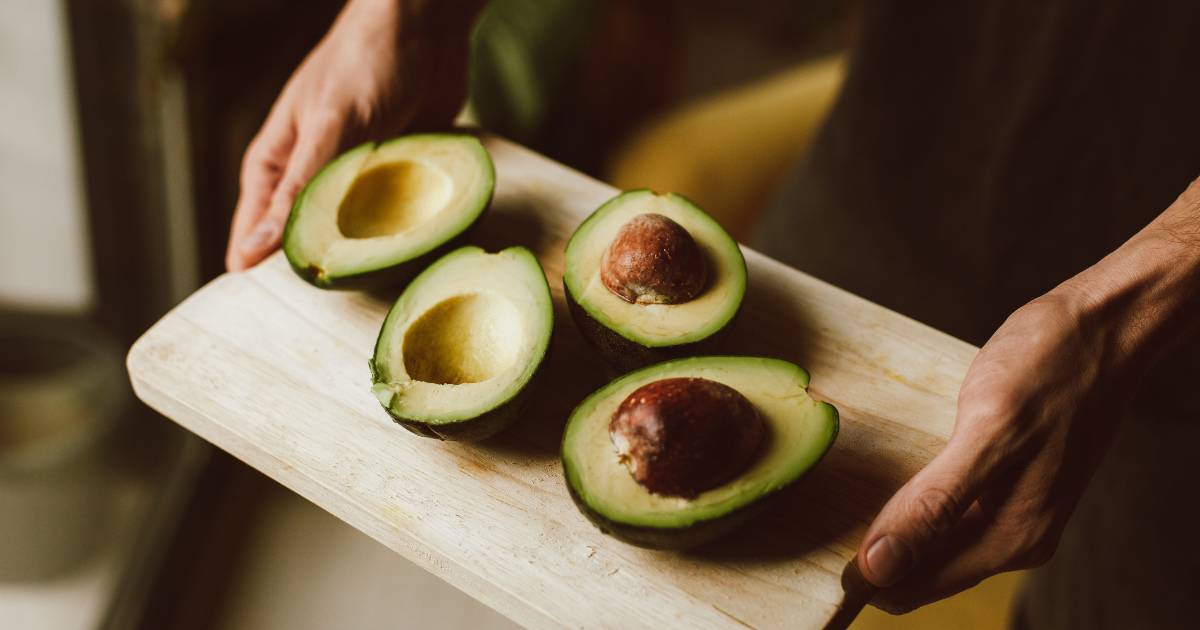 What are the health benefits of avocados?
Avocados are an excellent source of healthy fats and essential minerals and vitamins including:
B vitamins
Folate
Potassium
Magnesium
Vitamins C, E, and K
These vitamins and minerals are important for maintaining a healthy brain, skin, and eyes.
They also help boost your immune system and help to regulate blood pressure.
Avocado is also high in fiber, which helps people improve their digestive health.
It also helps you to feel full for longer after meals, preventing overeating.
Research studies have also shown that increasing dietary fiber intake reduces the risk of colorectal cancer.
Avocados are an excellent source of monounsaturated and polyunsaturated fats.
Monounsaturated and polyunsaturated fats have been shown to lower cholesterol levels, reduce inflammation, and improve heart health.
Along with fiber, the American Health Association has found that most Americans also aren't eating enough unsaturated fats.
Eating avocados and other healthy fats can help to lower the risk of developing heart disease or having a stroke.
Avocados are often referred to as a "superfood" because of their numerous health benefits.
Some of the vitamins that are found in avocados are best absorbed from food, rather than supplements.
Other vitamins found in avocados are fat-soluble, meaning your body uptakes them most easily when paired with healthy dietary fats.
In short, the avocado's reputation as a healthy superfood is well-deserved.
They are nutrient-dense and are packed with fiber and healthy fats—plus vitamins and minerals.
Consuming avocados as part of a balanced diet can help to improve heart health, digestive health, and overall well-being.
Is avocado good for diabetes management?
Avocado is an excellent food for people with diabetes.
Avocados are low in carbohydrates, which means they have little effect on blood sugar levels.
Another key benefit of eating avocados if you have diabetes is the high fiber content.
The fiber in avocados eases digestion and slows down the body's absorption of carbohydrates.
This can help prevent spikes in blood sugar levels after meals.
Fats also tend to mellow out the speed with which blood sugar levels change, blunting somewhat the quick changes in blood glucose levels.
If you've ever worn a continuous glucose monitor while eating a high-carb, low-fat, and low-fiber meal, you've probably experienced the rapid spikes (and sometimes crashes) that can follow.
Another benefit of avocados for people with diabetes is the types of healthy fat they contain.
Avocados are a rich source of monounsaturated and polyunsaturated fats, which can help lower blood cholesterol levels and reduce the risk of heart disease—which can be a complication of diabetes.
The fat and fiber found in avocados can help you feel full and satisfied after eating.
This fullness will last longer than after consuming the same number of calories in a low-fat or low-fiber meal.
This may help people to manage their weight and help with overall blood sugar levels over time.
Avocados are also a good source of magnesium, and research has found that increased dietary intake of magnesium helps to improve the body's insulin sensitivity.
In short, avocados are a great food choice for people with diabetes.
They are low in carbohydrates, high in fiber, and contain healthy fats that can provide numerous health benefits.
Adding avocados to your diet can help you manage your blood sugar levels, reduce your risk of heart disease, and promote overall health and well-being.
Are there any downsides to eating avocados when you have diabetes?
There really are not many downsides to eating avocados for people with diabetes.
You should be aware that avocados are calorie dense, though, especially when compared to many other fresh fruits and veggies.
This is because avocados are rich in healthy fats. By weight, fat has more calories than protein or carbohydrates.
A whole, average/medium size avocado has about 240 calories.
If avocados are not part of your diet already, it might be a good idea to incorporate them into your diet slowly to avoid accidentally eating too many calories.
Talk with your doctor or nutritionist to get advice before making major alterations to your diet.
That being said, avocados can be a delicious part of a healthy diet for people with diabetes.
Can avocados lower your HbA1c?
Studies have not demonstrated a direct relationship between avocado consumption and average blood sugar levels as measured by an HbA1c test (A1C).
However, avocados are known to decrease inflammation. There is research linking decreased inflammation levels in the body to lower overall A1C levels, at least among adults without diabetes.
Avocados are also a good source of magnesium, and research has found that magnesium helps make the body more insulin sensitive.
So while there isn't definitive evidence, several variables that matter for A1C do seem to be improved by consuming avocado.
How many net carbs are in avocados?
Net carbs is not a regulated term, but it is generally understood to mean the net number of carbohydrates that will eventually impact blood sugar levels.
Many people use net carbohydrate levels in making insulin dosing decisions, and in determining what foods are easier on their blood sugar compared to others.
In this case, net carbs would equal total carbohydrates minus fiber.
Harvard's Nutrition Source estimates that an average/medium avocado has 13 grams of carbohydrates and 10 grams of fiber.
Using the carbs minus fiber formula, this would mean a medium-size avocado has about 3 net carbs.
A large avocado could have as many as 5 net carbs, which is still quite low.
Does the carbohydrate count of avocados change as they ripen?
The total carbohydrate content in avocados can change very slightly as they ripen.
Avocados that haven't ripened yet tend to be a lot firmer, and less creamy, and they do tend to have lower total carbohydrate content.
Ripe avocados, on the other hand, are softer and may have slightly higher total carbohydrate content due to natural fruit ripening processes.
But the difference between the net carbs in unripe and ripe avocados is likely minimal.
Can a person with type 2 diabetes eat avocado every day?
Yes, it is generally fine to eat avocado each day if you have type 2 diabetes.
Because avocados are calorie dense, it's important to work with a nutritionist or other medical professional to understand appropriate avocado portion sizes.
This will ensure that your overall diet is well-balanced and supports your health goals.
It's also important to talk with a doctor first before adding avocado to your diet if you've been told that you have liver or gallbladder issues that impact your body's ability to safely digest fats.
However, most people with diabetes will find there are very few downsides to eating a serving or two of avocado in addition to a healthy diet.
Avocado's healthy fats, fiber, vitamins, and minerals make it a delicious addition to many meals.