Looking for a nutritious breakfast or snack to make ahead? Try one of these healthy chia seed pudding recipes! They're easy to whip up and come in so many delicious flavors.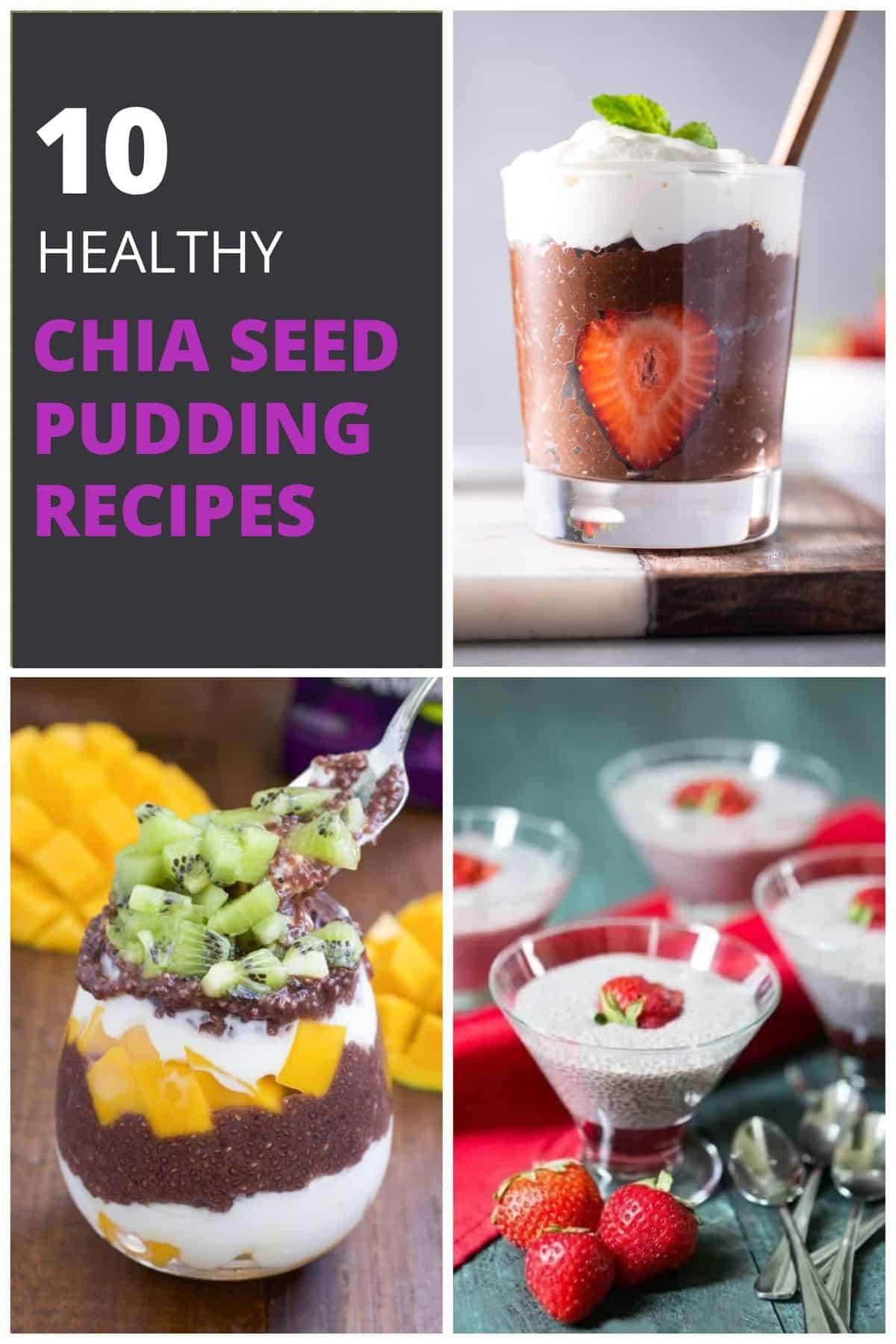 Is chia seed pudding good for you?
Puddings made with chia seeds are becoming more and more popular, which we love to see!
After all, chia seeds are known for giving you a boost of antioxidants and nutrients. Plus, they're very low in both calories and net carbs while delivering a healthy serving of fiber and plant-based protein.
In fact, almost all of the carbs in chia seeds come from fiber, which your body digests differently than sugar and starches. This means that chia seeds will provide a steady supply of energy without blood sugar spikes.
However, it's important to pay attention to the other ingredients in your pudding. While chia seeds themselves are quite healthy, you can easily undo those benefits by loading up your pudding with other sugars and carbs!
The key is to find puddings made with healthy low-carb ingredients.
Delicious pudding with chia seeds
If you've been looking for new ways to use chia seeds in tasty pudding recipes, you're in luck! There are so many delicious options that deliver all the benefits of chia seeds without spiking your blood sugar.
From light and fresh puddings made with fruit to rich and creamy chocolate puddings that feel like you're eating dessert, there's a recipe for everyone.
Whip up any of these tasty recipes and enjoy a wonderful nutrient-packed pudding for a satisfying breakfast or perfect snack on the go!
With so many different flavors to try, you may never run out of delicious ways to enjoy chia seeds!
More healthy recipe roundups
It's always fun diving into a collection of healthy recipes. If you're looking for more inspiration, here are a few collections I think you'll enjoy:
If you try any of these recipes, don't forget to leave a comment below and let me know how you liked them!