We all know that drinking water is good for us. That shouldn't come as a surprise to anyone. However, I didn't fully appreciate just how important proper hydration is for your health, fitness, and diabetes management until I started studying nutrition for my personal trainer certification.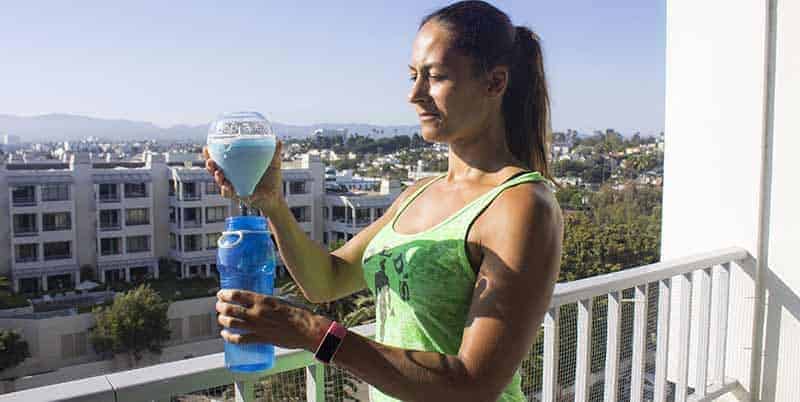 This is a sponsored post written by me on behalf of EveryDrop™. All opinions are 100% mine.
Water aids your digestion, lubricates joints, help flush waste products and performs a host of other important tasks in your body. Not being properly hydrated will significantly reduce your physical capacity and brain function. Water also helps you lose or maintain weight by suppressing hunger.
If you have diabetes, drinking enough water is even more important. For people with diabetes, the risk of dehydration is greater, because higher than normal blood glucose depletes fluids. To get rid of the glucose, the kidneys will try to pass it out in the urine, but that takes water. So the higher your blood glucose, the more fluids you should drink, which is why thirst is one of the main symptoms of diabetes (source: DiabetesSelfManagement.com)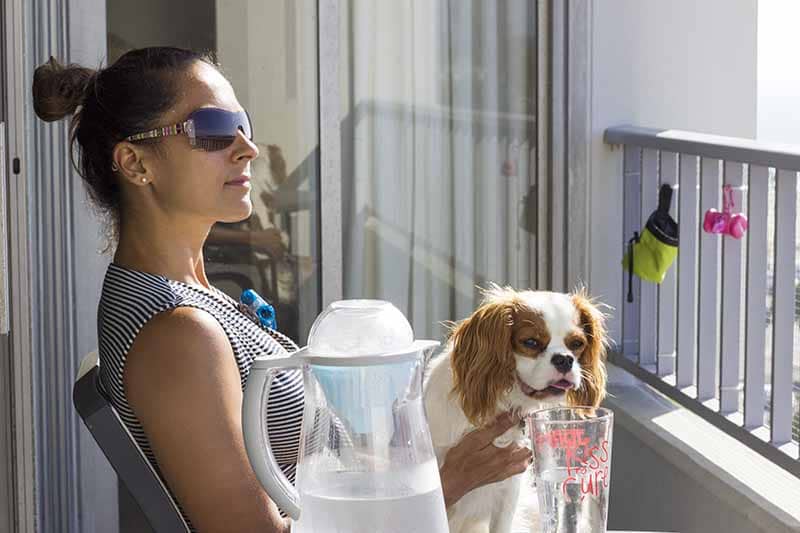 So how much water should you drink?
There is no definitive rule for how much water you should drink, but there are guidelines we can follow. The most important recommendation is that you should always have water available and drink whenever you feel thirsty. You don't need to force yourself to drink water to reach some specific goal, but try to drink water continuously throughout the day.
Even if you don't feel thirsty, you should try to take a few sips of water every hour to keep hydrated. The thirst reflex isn't always perfect, especially for people with diabetes, so it's better to proactively drink a little water than risk dehydration.
If you are a control freak (like me 😀 ) and like having a target to aim for, an ounce per pound of body weight is a good guideline, especially if you live somewhere hot and have an active lifestyle.
How I make sure to get enough water every day
If you want to keep yourself accountable and measure how much water you drink during a day, simply choose a water bottle you know the size of and only drink from that. When it's empty, fill it up again. At the end of the day, count how many times you filled up the bottle to calculate the amount of water you drank. I will do this sometimes to make sure I get enough water, especially if I am doing something active in the sun.
How I filter my water at home and on the go
Now that we have talked about the importance of drinking enough water, I want to show off my spiffy new EveryDrop™ PopOut Filter & Pitcher. EveryDrop™ was kind enough to send me this product to test about a month ago and I liked it so much that it immediately replaced our old water pitcher and filter. The water here in Los Angeles tastes quite strongly of chlorine, so having a water filter is a must for me.
The great thing about the EveryDrop system is that I can take it with me everywhere. The pitcher lives in our fridge, but the filter itself is detachable and small enough that I can bring it to the gym in my sports bag. I generally use it with a standard shaker bottle to filter the water for a post-workout shake or just to get pure water that tastes good.
You can see exactly how the filter works in this video:
Because the water goes through the filter a lot faster than most other filters on the market, it's easy to quickly fill a bottle on the go. Their tagline is Water at the Speed of Life® and EveryDrop claims to be 5 times faster than the other leading brands. I believe them after trying it.
The last reason why I love my new water filter is that I absolutely hate buying bottled water. Bottled water is expensive, bad for the environment, and usually less clean than filtered tap water (because it sits in the plastic bottle for too long, often in hot conditions, before even hitting the store shelves). I would much rather filter my own water than buy bottled water!
The EveryDrop™ filter can filter 60 gallons of water before you are supposed to replace it. You can buy the EveryDrop™ PopOut Filter & Pitcher online or in stores such as WalMart.