These 15 healthy zucchini recipes make eating your greens fun! From bakes and salads to chips and fries, there are so many tasty ways to enjoy zucchini.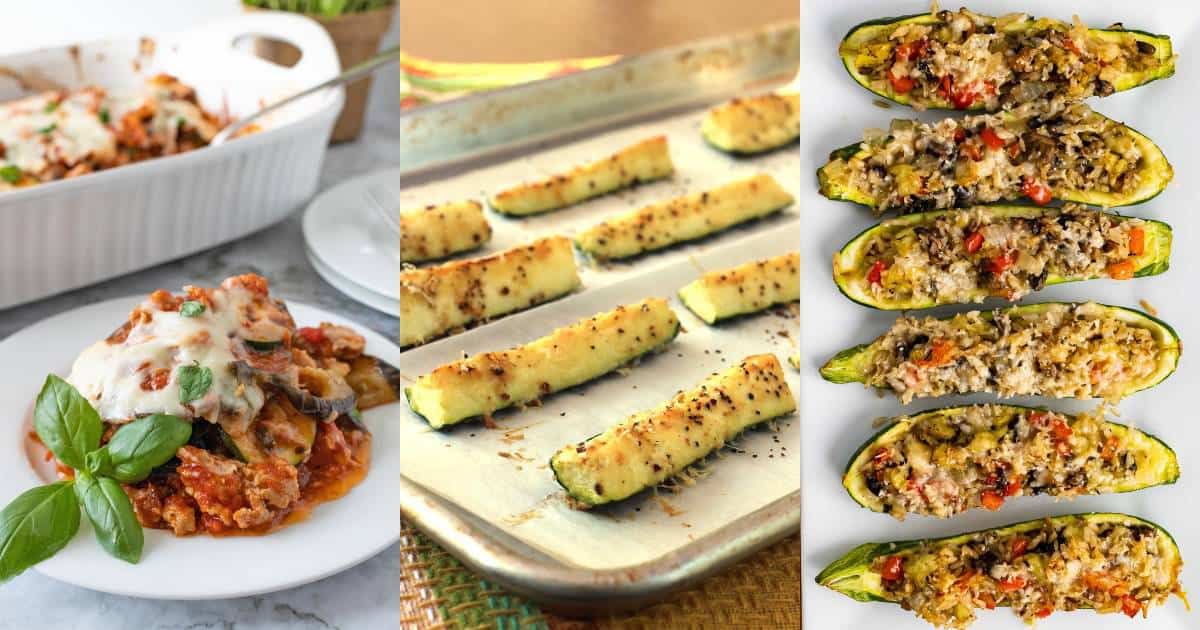 Everyone's favorite summer squash
Zucchini is such a versatile ingredient. Which is a good thing, because it also grows in abundance. If you've ever grown zucchini in your garden, you know what I'm talking about!
While often referred to as a vegetable, zucchini is actually a fruit. As a squash, it has a lower sugar content than other fruits, plus it's rich in vitamins and minerals. This makes it an excellent nutrient-dense ingredient to add to your weekly menu.
Looking for some more ways to include zucchini in your cooking? These 15 healthy zucchini recipes have all the inspiration you need!
Whether you're in the mood for a hearty soup or casserole or you're craving something crispy like chips or fries, this list has it all. You may end up using that entire harvest from your garden after all!
Delicious and nutritious zucchini recipes
Ready to see how you can put this powerhouse squash to good use? Thanks to the fresh, mild flavor, zucchini is a super versatile ingredient that can liven up so many dishes!
Which one of these are you most excited to try? Let us know in the comments!
Other healthy recipe collections
Looking for even more inspiration for low-carb and diabetic-friendly food? We have tons of recipes that prove eating healthy is anything but boring!
Here are some more collections you might like:
If you try any of these recipes, don't forget to leave a comment below and let me know how you liked them!