Looking for a low-sodium diabetes-friendly lunch or dinner that's high in protein? This list of 10 low sodium chicken recipes has something to suit every taste!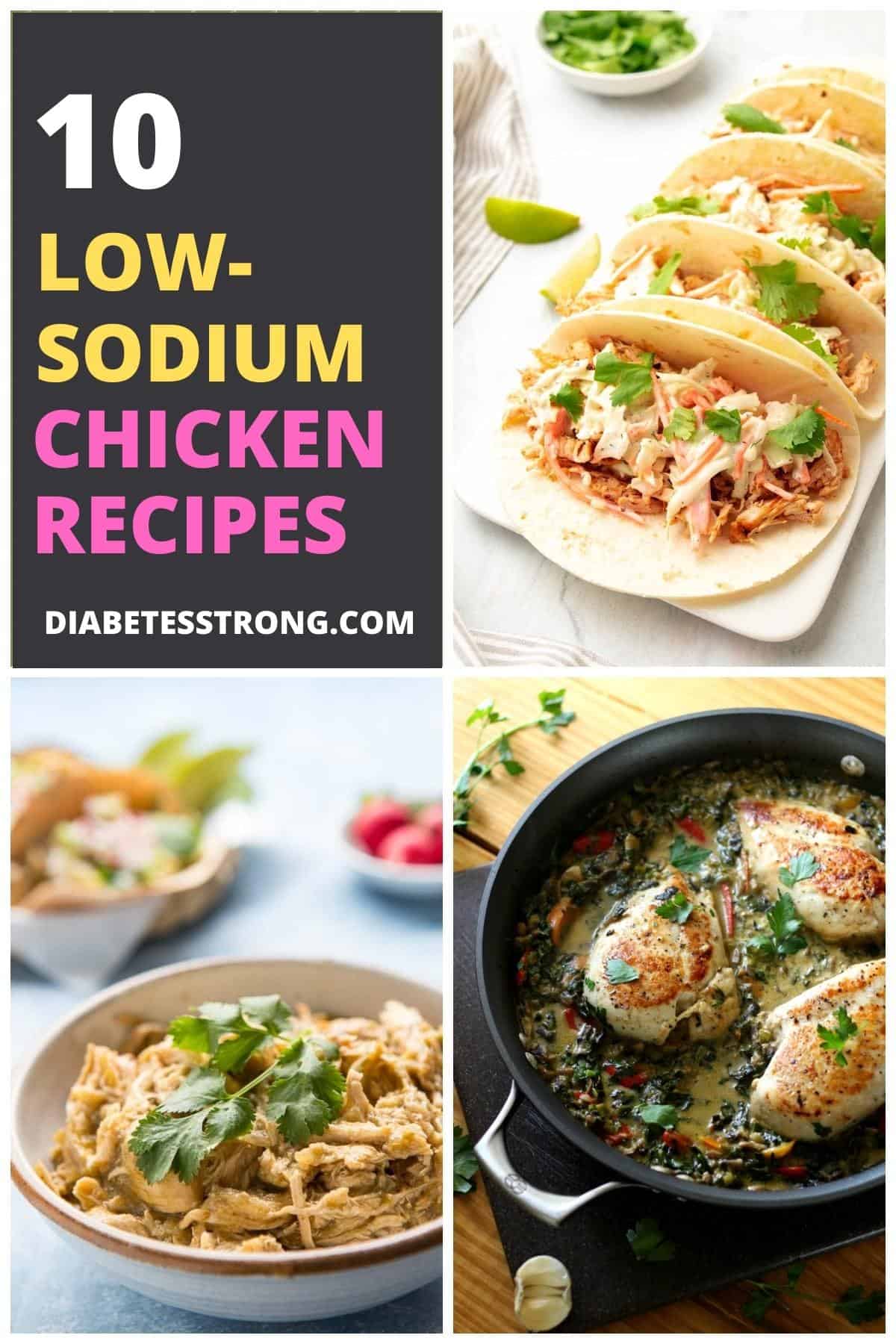 Eating too much salt puts you at a higher risk for heart disease and stroke, especially if you live with diabetes.
Excess sodium can also make it difficult to manage blood sugars, lead to dehydration, and more.
But reducing your salt intake doesn't mean you'll be stuck eating bland, boring foods! You can absolutely still enjoy big, bold flavors.
All the recipes in this roundup have less than 500 mg sodium per serving, in line with the recommendations from the American Diabetes Association.
Versatile chicken recipes
Chicken is one of my favorite ingredients to incorporate into my cooking. It's a great source of protein, and the naturally mild taste means it pairs well with so many flavors.
For a healthy, no-fuss meal, you can check out my article on how to cook the perfect chicken breast. But when you're in the mood for something a little more fun, this list has you covered!
From Mexican-inspired dishes to creamy soups to impressive stuffed chicken breasts, there are so many low sodium chicken recipes to try! You can easily whip up a different diabetic-friendly and crave-worthy dish every night of the week.
10 Low Sodium Chicken Recipes (Low-Carb)
Watching your salt intake doesn't mean you have to have to sacrifice taste. Any one of these recipes is sure to light up your taste buds!
More diabetes-friendly recipe roundups
The world of diabetes-friendly cooking is full of amazing dishes! Here are a few more recipe collections to inspire your next meal.
If you decide to try a few recipes from this list, don't forget to leave a comment below and let me know how you liked them!