It can be hard to find a good lunch menu for a diabetic. Perhaps you are at work or school without access to a kitchen but with plenty of unhealthy choices around you. That's why it's important to plan ahead and to have a good list of healthy diabetic lunch ideas to choose from!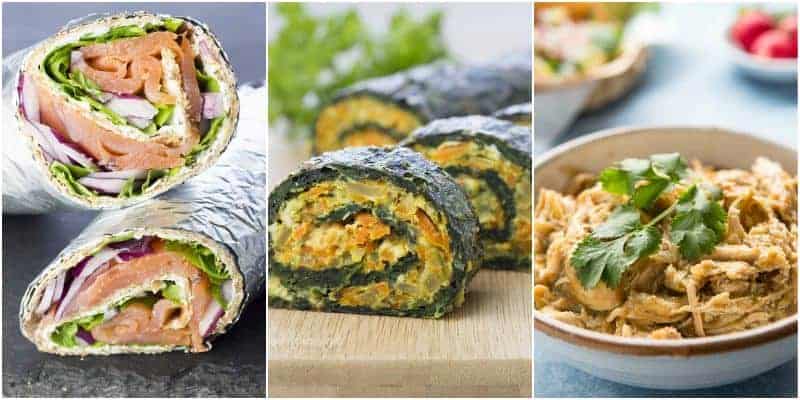 For this roundup, I have chosen a mix of cold lunches, lunches that you can make beforehand and reheat, and a few that require cooking at lunchtime. What they all have in common is that they are (relatively) low-carb, taste amazing, and will give you a healthy boost in energy for the afternoon.
I try to follow the guidelines that my diabetic lunch ideas should have:
Less than 20 grams of carbs
Mostly carbs with a low glycemic index
At least 20 grams of protein
Some healthy fat
For even more healthy low-carb recipes, check out my roundups of Breakfast Ideas for Diabetics and Dinner recipes for Diabetics.
Enjoy!
Healthy diabetic lunch ideas 
This is one of my go-to lunch recipes. It tastes amazing, is so easy to make that you can barely call it cooking, and you can make a huge batch and store it in the fridge for days. Put it on a piece of low-carb bread and eat a few veggies on the side for the perfect lunch!
Nutrition: 175 calories – 2 g carbs – 30 g protein – 5 g fat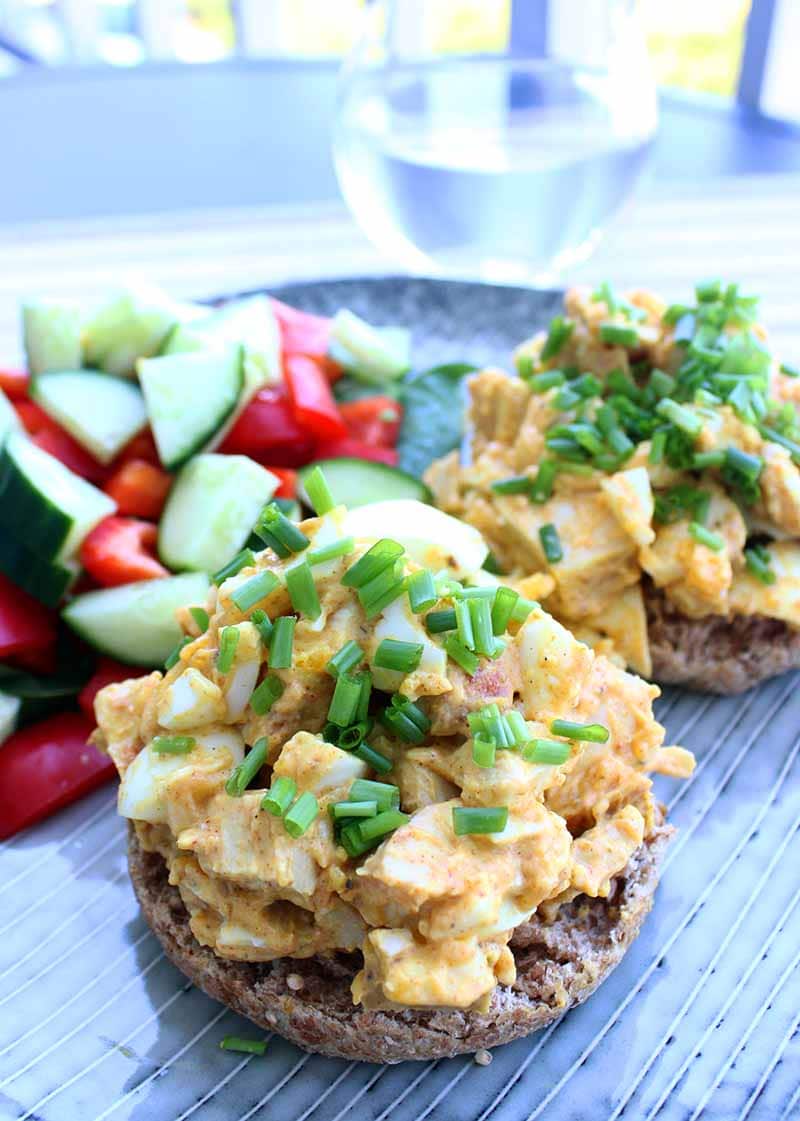 This is my take on the classic Tuna Nicoise Salad with a slightly spicy parsley and mustard dressing. It has been one of my lunch favorites for a while now, since it's really easy to prep and bring with me wherever I go.
Nutrition: 405 calories – 18 g carbs – 39 g protein – 13 g fat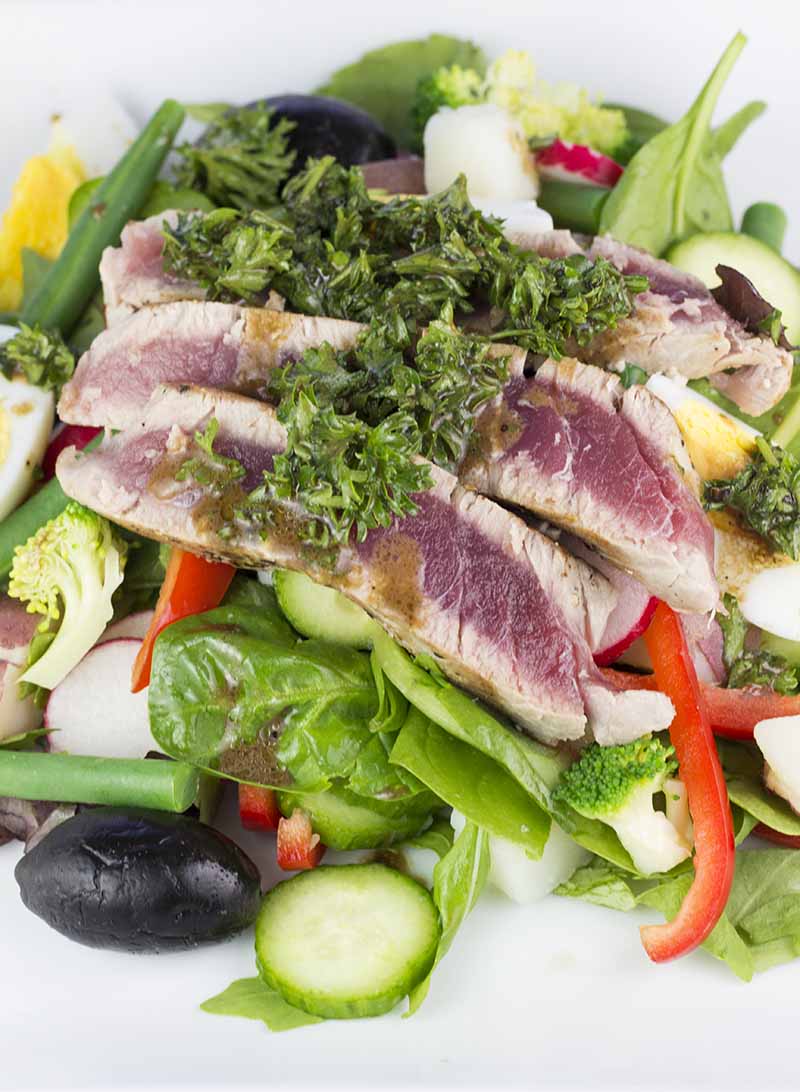 This is a great vegetarian lunch idea (if you are ok with eggs and cheese). The rolls are savory, filling, and just a little bit spicy. I often make enough for several days and they almost taste better cold the day after you make them.
Nutrition: 310 calories – 20 g carbs – 27 g protein – 10 g fat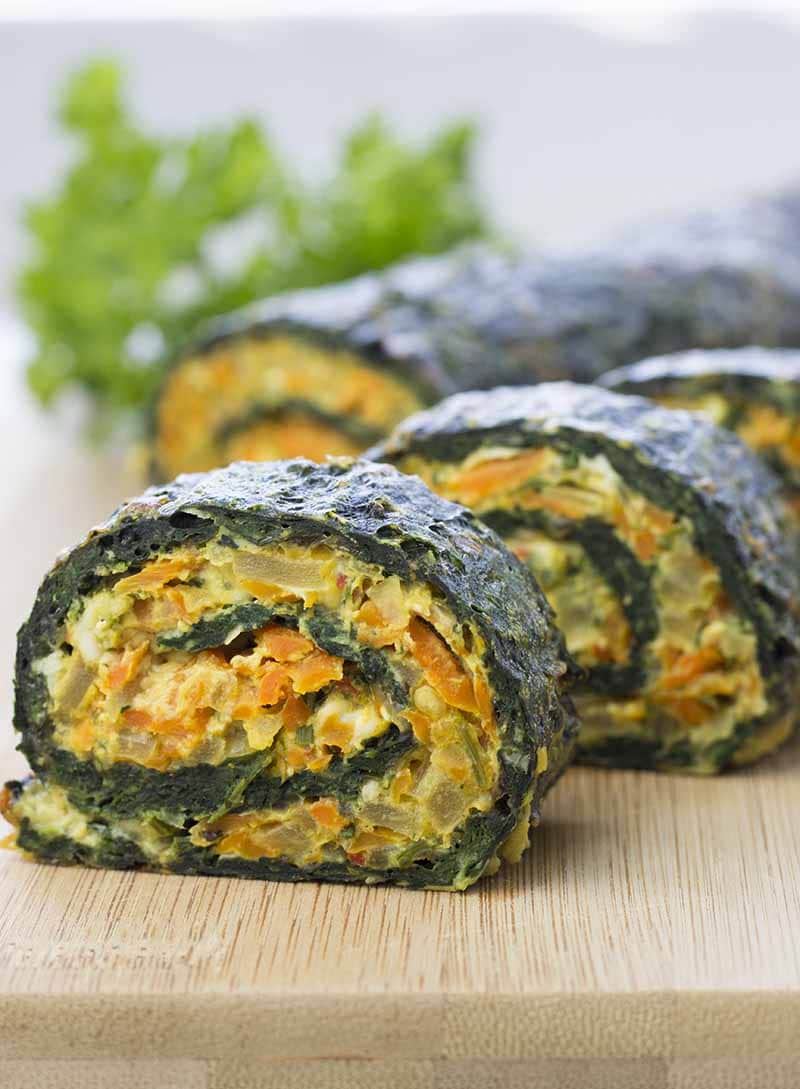 These healthy turkey meatballs are juicy little protein bombs packed with flavor. They're super easy to make and ready in just 40 minutes. Add a little tomato sauce, crumble them in a salad, or just wrap them up and bring them to work or on a picnic!
Nutrition: 183 calories – 12 g carbs – 31 g protein – 3 g fat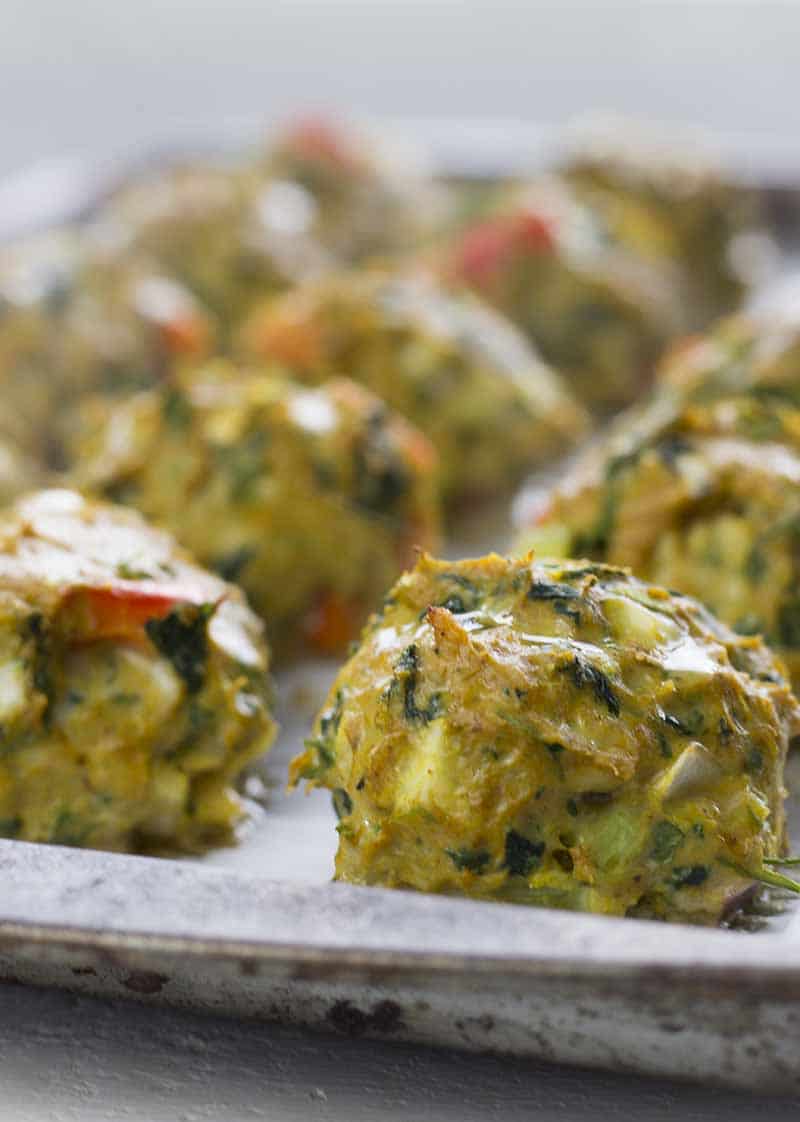 This is a more elaborate variant of the chicken and egg salad above. It adds diced apple, cashews, tahini powder, and cinnamon for a really deep savory flavor. Great in a low-carb sandwich!
Nutrition: 236 calories – 9 g carbs – 29 g protein – 6 g fat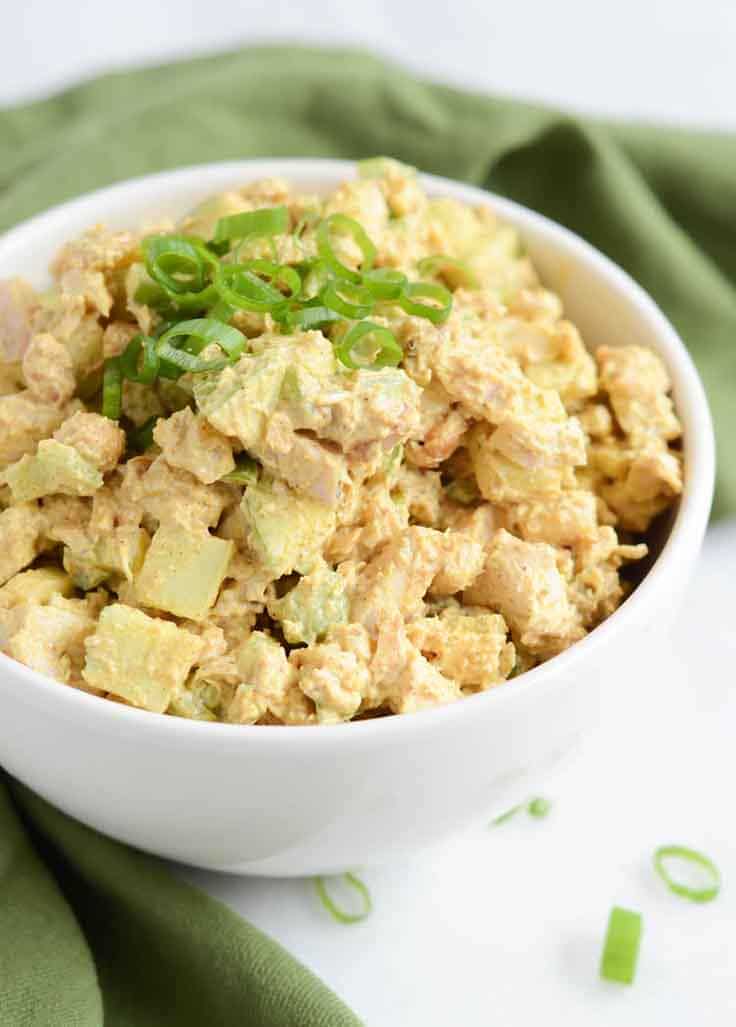 This is the low-carb, homemade chicken nuggets recipe you've been waiting for! They're a much healthier choice than traditional chicken nuggets and they taste even better!
Nutrition: 311 calories – 3 g carbs – 24 g protein – 24 g fat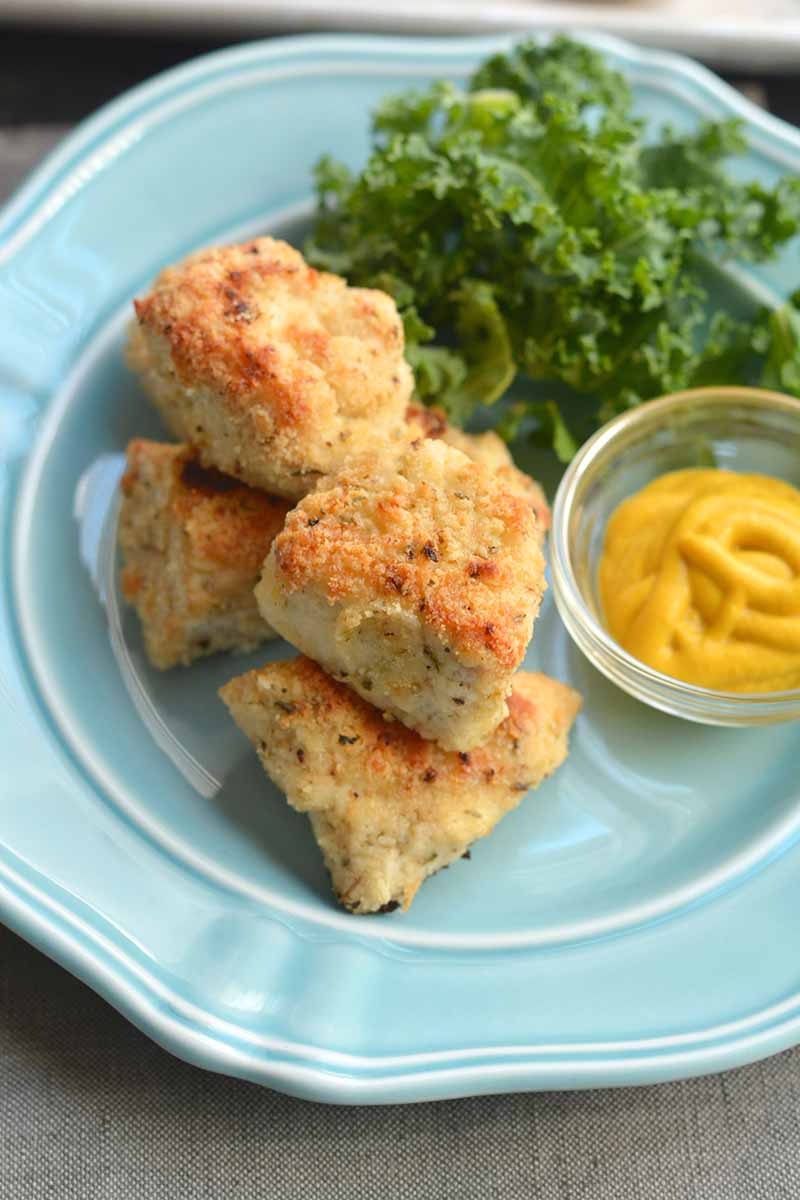 These healthy and easy Beef Fajitas are perfect for a quick meal if you have access to a stove. You can have them ready in less than 20 minutes from the time you decide to start cooking (they are also great cold or reheated in the microwave).
Nutrition: 336 calories – 11 g carbs – 31 g protein – 16 g fat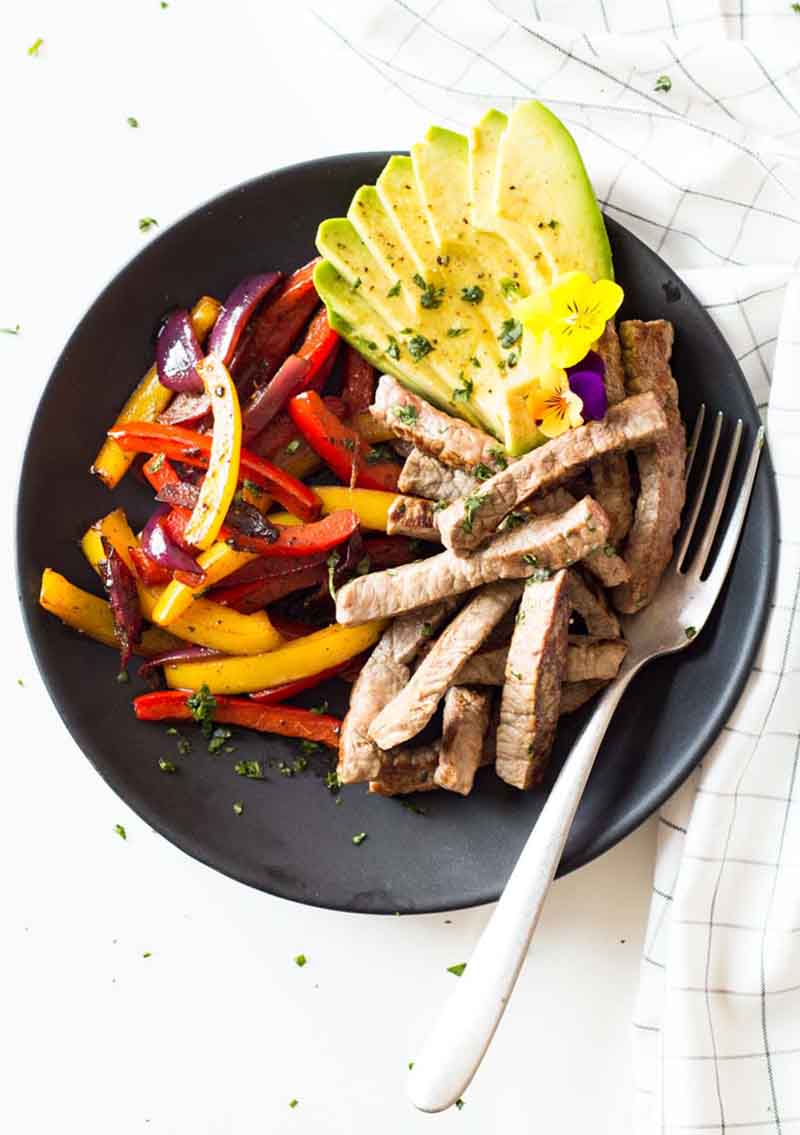 This high fat, low carb Keto Cobb Salad is an easy-to-make keto salad recipe that is full of flavor. Who doesn't like a salad with bacon, avocado, and crumbled cheese?
Nutrition: 412 calories – 12 g carbs – 38 g protein – 24 g fat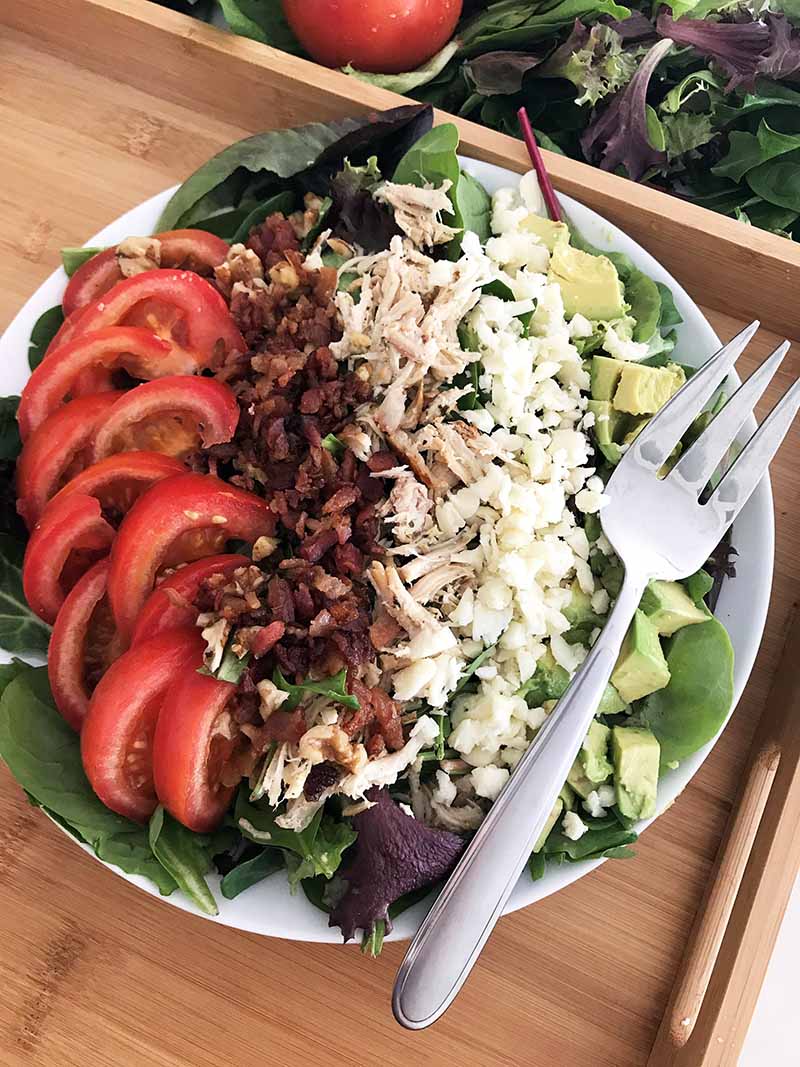 If you have an instant pot, you can cook up this tasty chicken chili in about 25 minutes. It freezes and reheats really well so you can always have a quick lunch ready to go!
Nutrition: 253 calories – 9 g carbs – 30 g protein – 12 g fat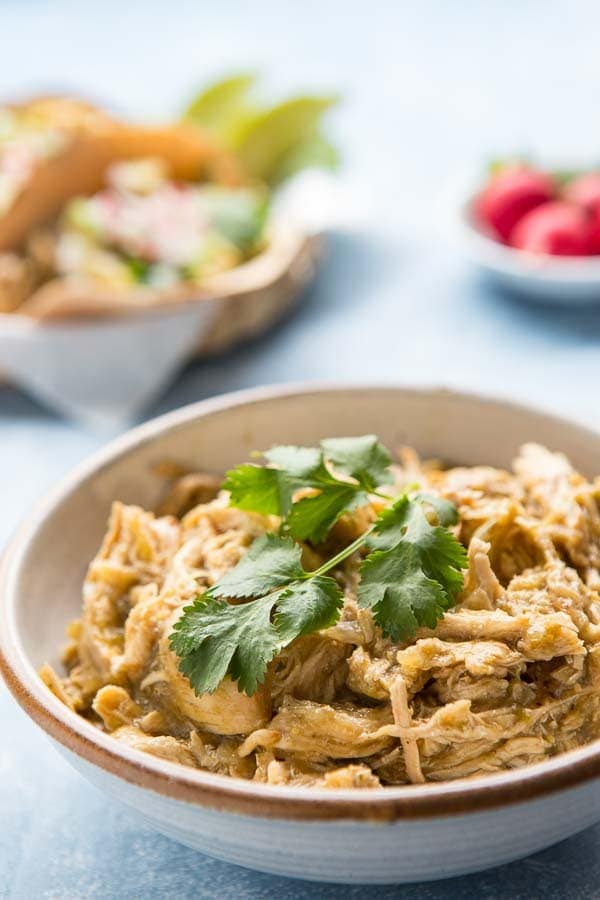 Smoked salmon and cream cheese has to be one of the most iconic brunch combinations but I will happily have it for lunch as well. This is a wrap you can even eat in your car while driving if you are REALLY in a hurry and don't have time for a sit-down lunch.
Nutrition: 291 calories – 18 g carbs – 24 g protein – 15 g fat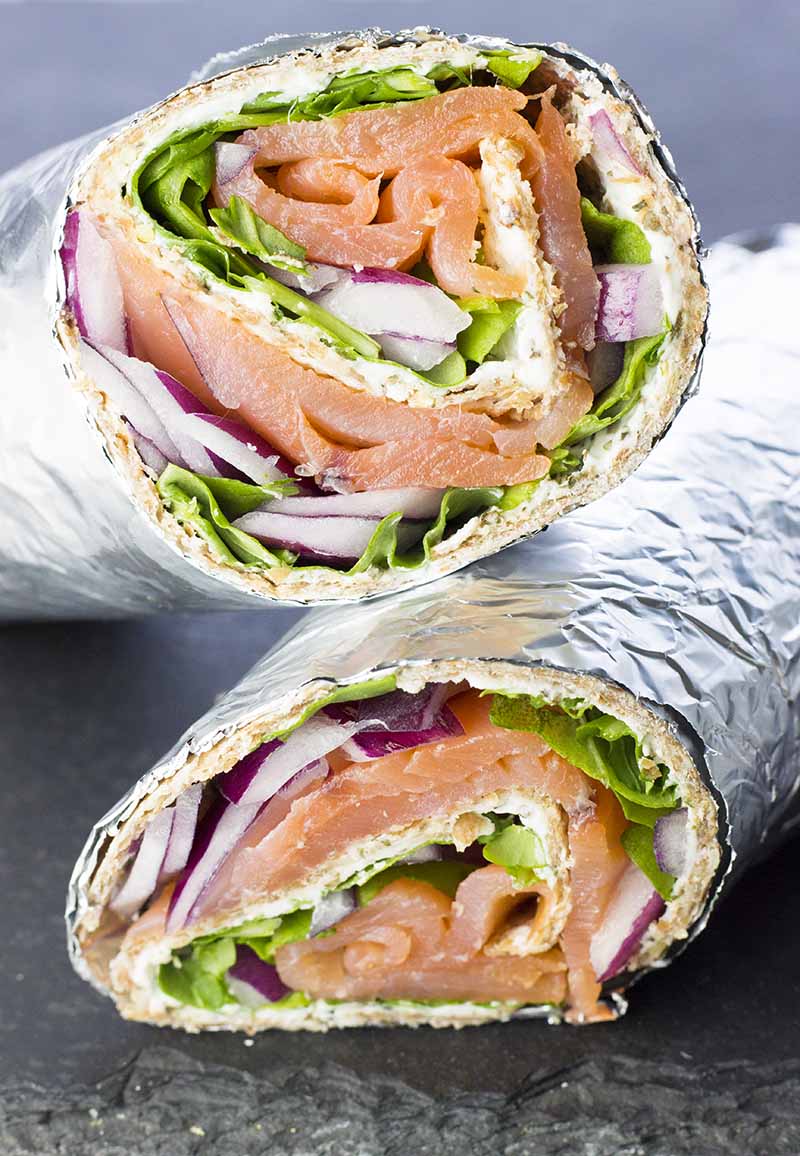 When you have tried any of these healthy diabetic lunch ideas, please let me know in the comment how you liked them.
Suggested next post: 10 Healthy Diabetic Chicken Recipes