It's no secret that I am a huge fan of healthy low-carb chicken recipes that taste great.
Chicken is one of the cleanest and least expensive protein sources, so we eat A LOT of it in our household. That's why I love having a library of easy and healthy chicken recipes to choose from when I want to cook a quick and nourishing dinner.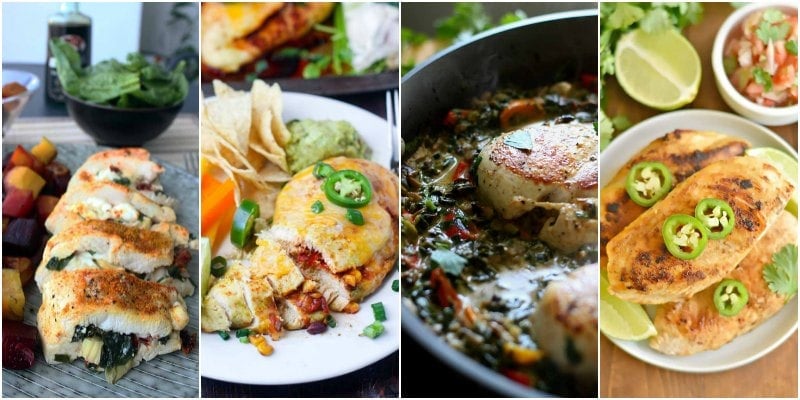 Today, I want to share some of my favorite healthy low-carb chicken recipes with you and introduce you to some of my favorite food blogs in the process. Some of the recipes in this post I created myself, and some are from other websites.
Not all of the blogs on this list focus on health and fitness, but they make great recipes so we use them for inspiration and pick out the clean recipes we like.
The low-carb chicken recipes below are a good mix of different cuisines and flavors, but what they have in common is great taste! Take the time to read them all and check out the awesome blogs they come from. I guarantee that you won't be disappointed!
Stuffed Chicken Breast
From: Diabetes Strong
This is my favorite chicken recipe that I created myself. It looks fancy and I make it a lot for guests, but it's so easy to make that I often use it as a healthy weeknight dinner as well.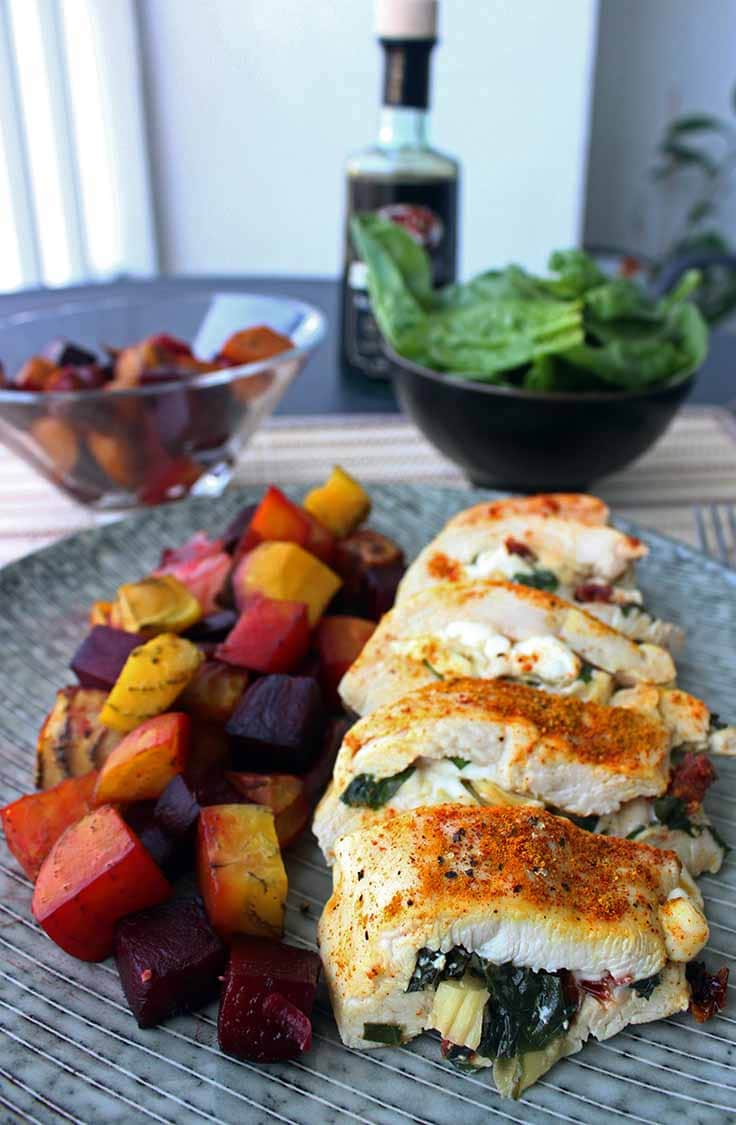 Jalapeño Lime Chicken
From: skinnyfitalicious.com
This recipe is big on flavor and only takes 15 minutes to make. A gluten free, low-carb meal that's delicious and easy, and guaranteed to spice up your chicken breasts!
Salsa Stuffed Sheet Pan Chicken
From: hungryhobby.net
This sheet pan stuffed chicken is marinated in a mixture of spicy jalapenos, fresh cilantro, and succulent limes, then stuffed with salsa, topped with melty cheese, and baked to perfection. Is your mouth watering yet?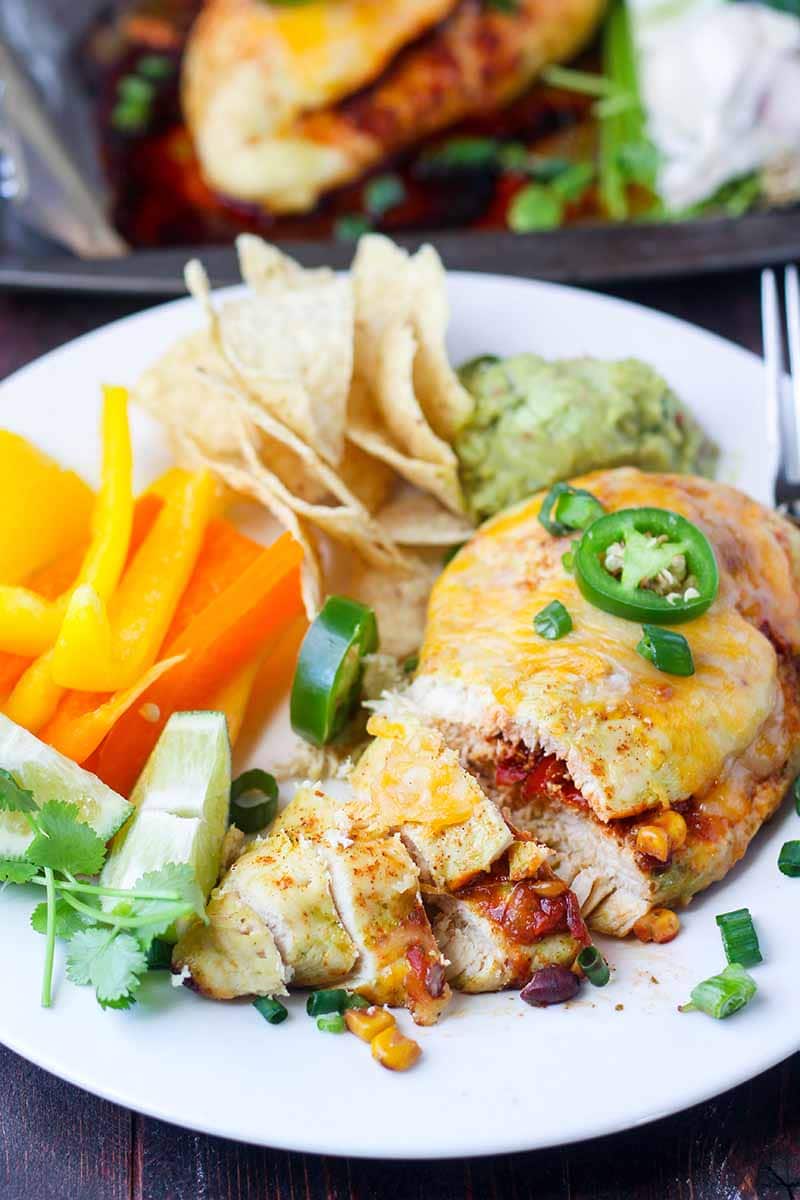 Mustard Baked Chicken Tenders
From: Diabetes Strong
No fuss, just flavor! This low-carb recipe is super simple and deliciously spicy. The mustard sauce is perfect over rice or a salad.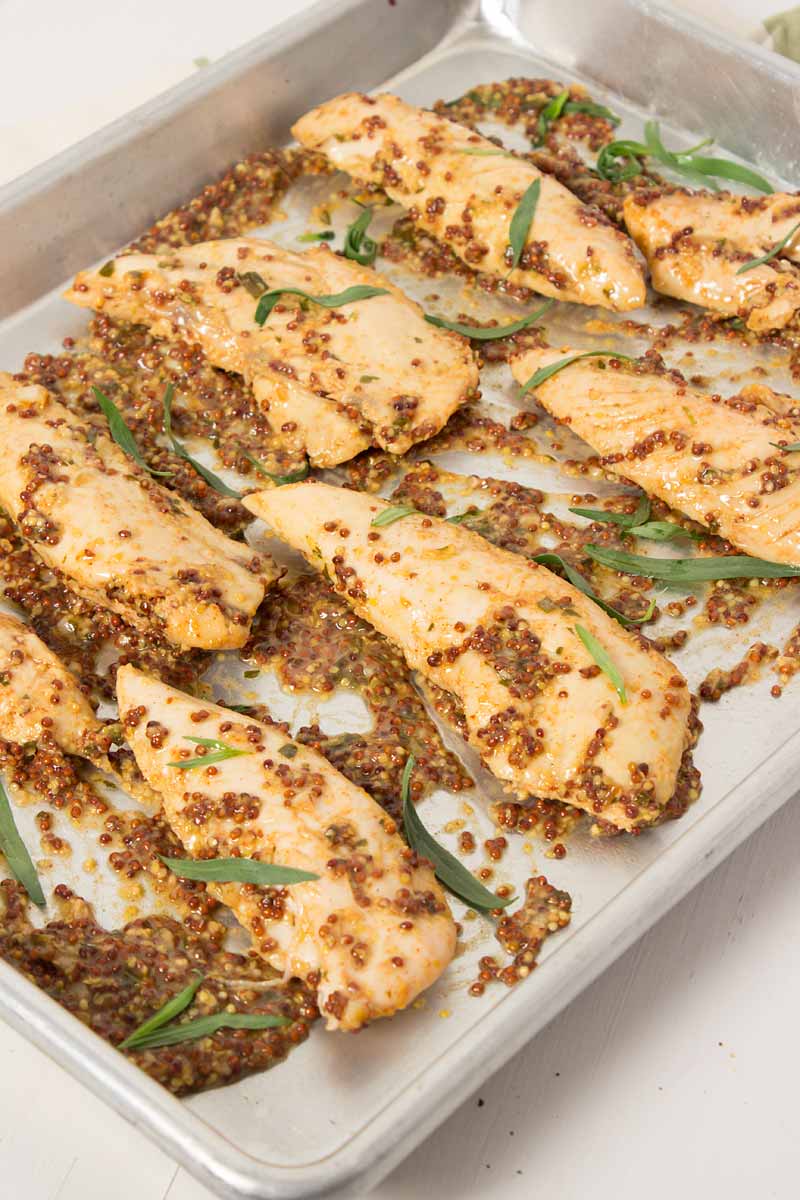 Gorgonzola Leek Stuffed Chicken
From: Delicioustable.com
An absolute hit for entertaining, special occasions, or a romantic date night dinner. Just make sure your date enjoys gorgonzola 😀
Chicken Gyros With Tzatziki Sauce
From: Gimmedelicious.com
Tobias and I have been to Greece more than ten times combined (three times together) and gyros are our favorite Greek street food. This is a great recipe for making healthy gyros at home.
Easy Chicken Curry with Coconut Milk
From: Cookingandme.com
This is a relatively mild Indian chicken curry recipe. It's one of our favorite Indian dishes because it's so easy to cook, even if you have no experience with Indian food.
Baked Chicken and Bacon in a Creamy Mustard Sauce
From: Recipesfromapantry.com
Oh so easy, oh so creamy, and oh so tasty, this recipe was developed for Valentines Day and is sure to impress that special someone!
Sesame Chicken Meatballs
From: HowToDoThisAndThat.com
This one pot sesame chicken meatballs recipe is a quick, hearty meal perfect for weeknights.

Prosciutto Wrapped Chicken Breast
From:Diabetes Strong
Tender, delicious chicken goodness that takes less than 30 min to make? Count me in!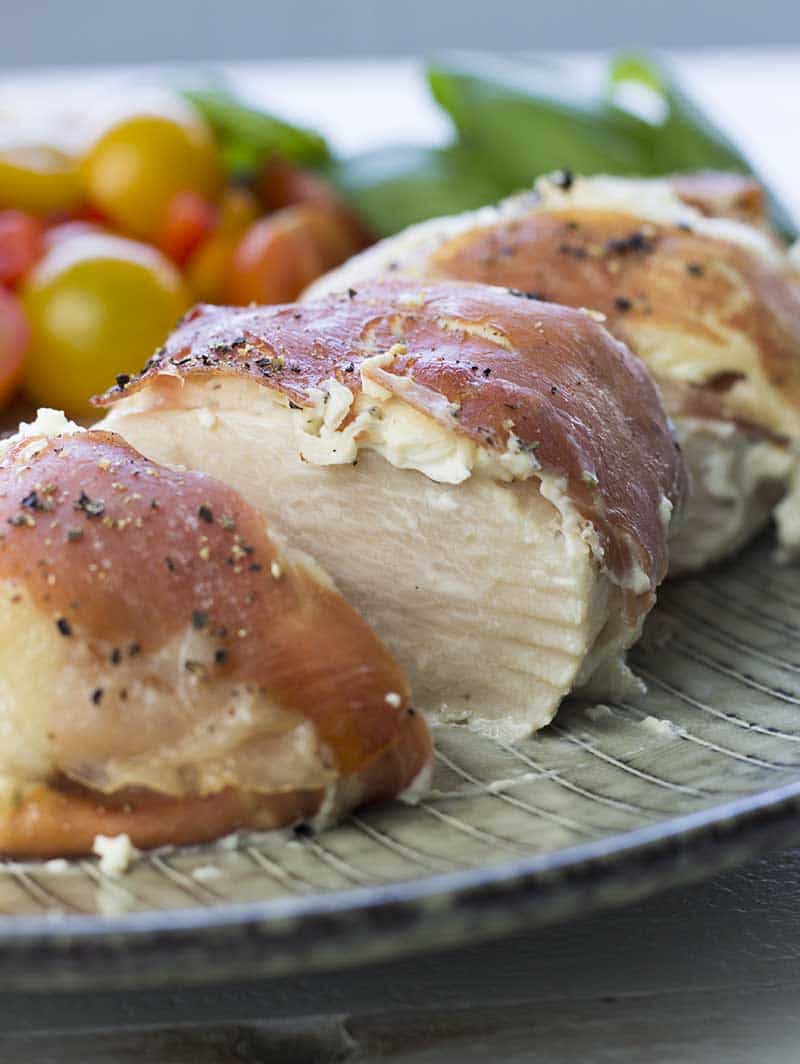 Instant Pot Chicken Tikki Masala
From: SavoryTooth.com
Get your Indian fix by making one of the most popular Indian recipe, chicken tikka masala, now adapted for the Instant Pot pressure cooker.
Smothered Creamy Chicken Skillet
From: Diabetes Strong
Let's end the list with one of our most popular low-carb chicken recipes, the delicious smothered creamy chicken skillet. It's just as scrumptious and filling as it looks! If you want to knock the socks off your guests with a healthy chicken dinner, this is the recipe to choose!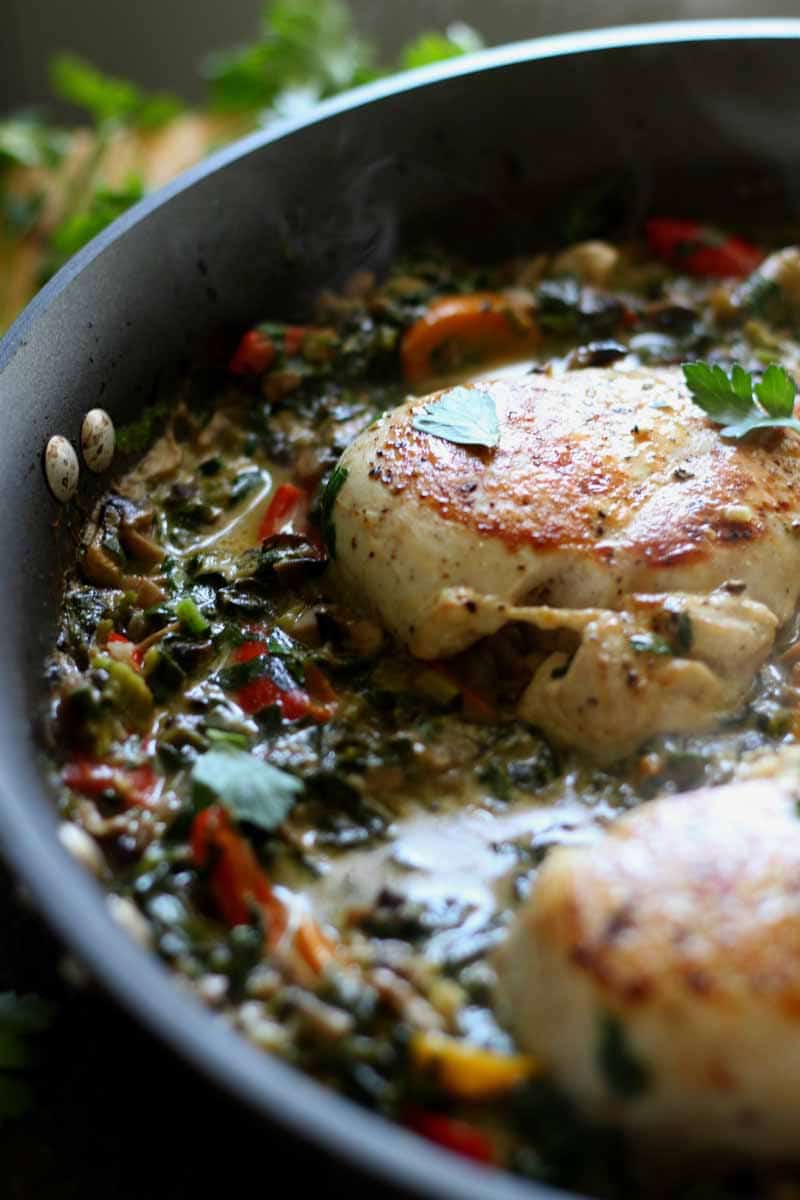 I hope you will enjoy these healthy low-carb chicken recipes as much as I do.
When you have tried a recipe, please come back here and let me know in the comments how you liked it!