Diabetes-friendly recipes should be just as interesting and tasty as any other type of recipes! There is no reason why we should eat bland and boring food just because we are pancreatically challenged! That why I have made this collection of healthy and easy dinner recipes for diabetics!
All of the recipes are relatively low carb (less than 20 grams of carbs per serving) and most of them take less than 30 minutes to make. And they all taste AMAZING!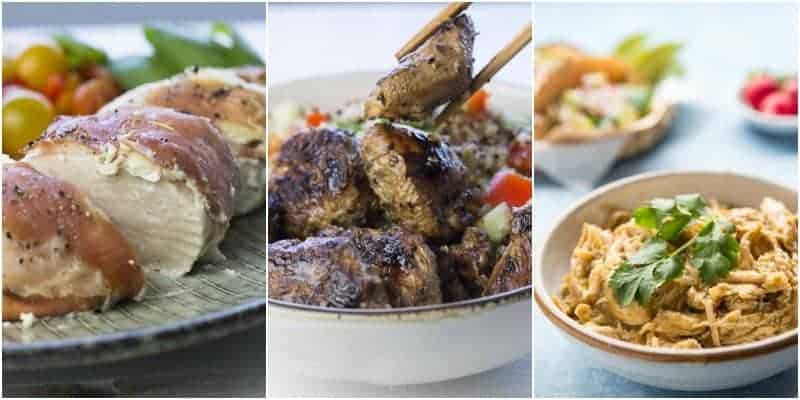 People often ask me: "What can a person with diabetes eat for dinner?" I don't think there is a single right answer to that question, but I have a few guidelines I like to follow:
Less than 20 grams of carbs
Mostly carbs with a low glycemic index
At least 20 grams of protein
Some healthy fat
This should give you a healthy and balanced dinner that won't spike your blood sugar. You can, of course, make changes to these guidelines if you follow a specific diet (ketogenic diet, plant-based diet, etc.) but this is what I prefer.
So let's dig in and get started on these 10 Healthy Dinner Recipes for Diabetics!
Healthy Dinner Recipes for Diabetics
I could eat this Stuffed Chicken Breast every single day! It's super tender, tastes fantastic, and is a healthy meal all by itself. The best part – it only takes 25 minutes to make!
Nutrition: 262 calories – 9 g carbs – 46 g protein – 4 g fat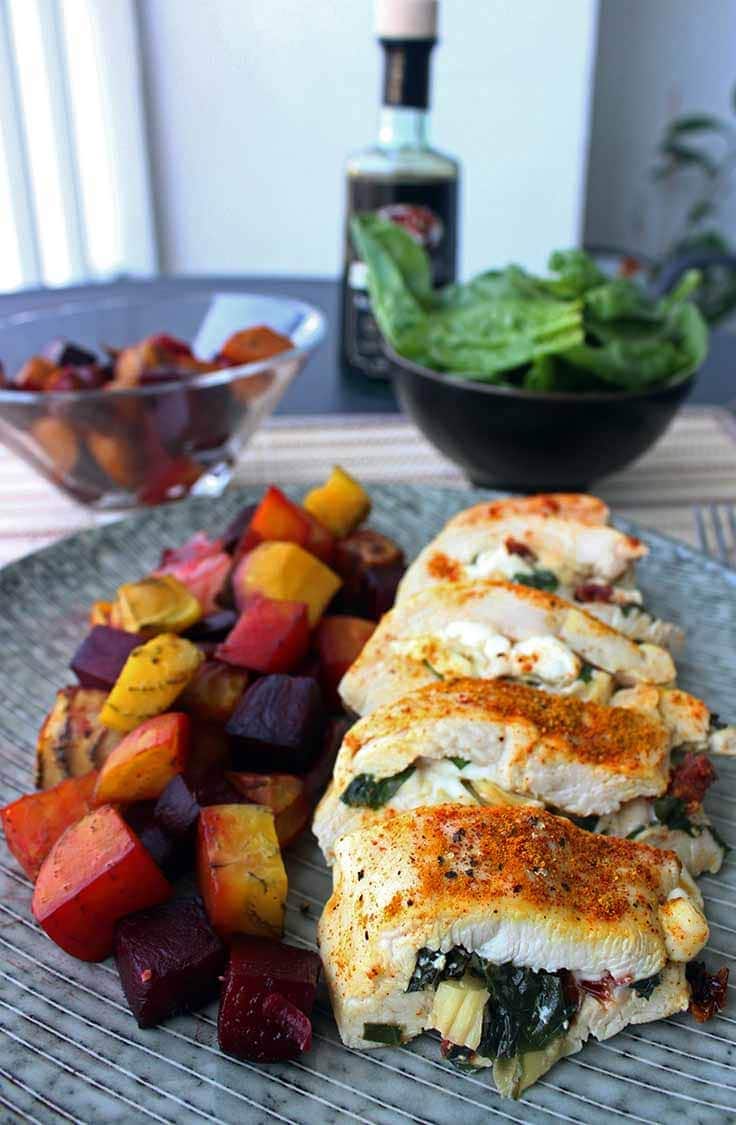 This low carb zucchini lasagna is a healthy and tasty alternative to normal lasagna. You don't need pasta or a heavy sauce for this delicious lasagna with makes it the perfect healthy dinner recipe for diabetics!
Nutrition: 244 calories – 13 g carbs – 30 g protein – 8 g fat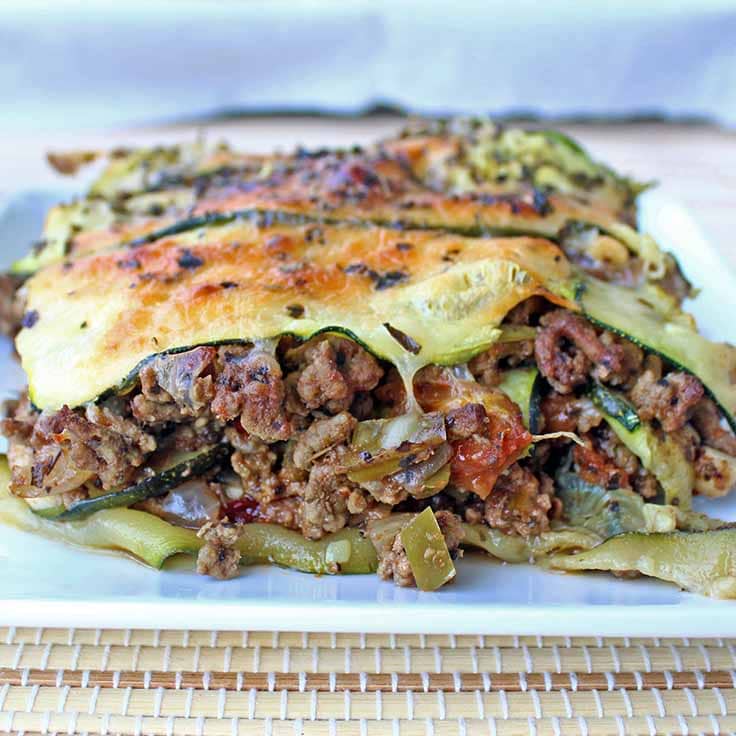 This is a great vegetarian recipe (if you are ok with eggs and cheese). The spinach rolls are savory, filling, and just a little bit spicy!
Nutrition: 310 calories – 19 g carbs – 27 g protein – 10 g fat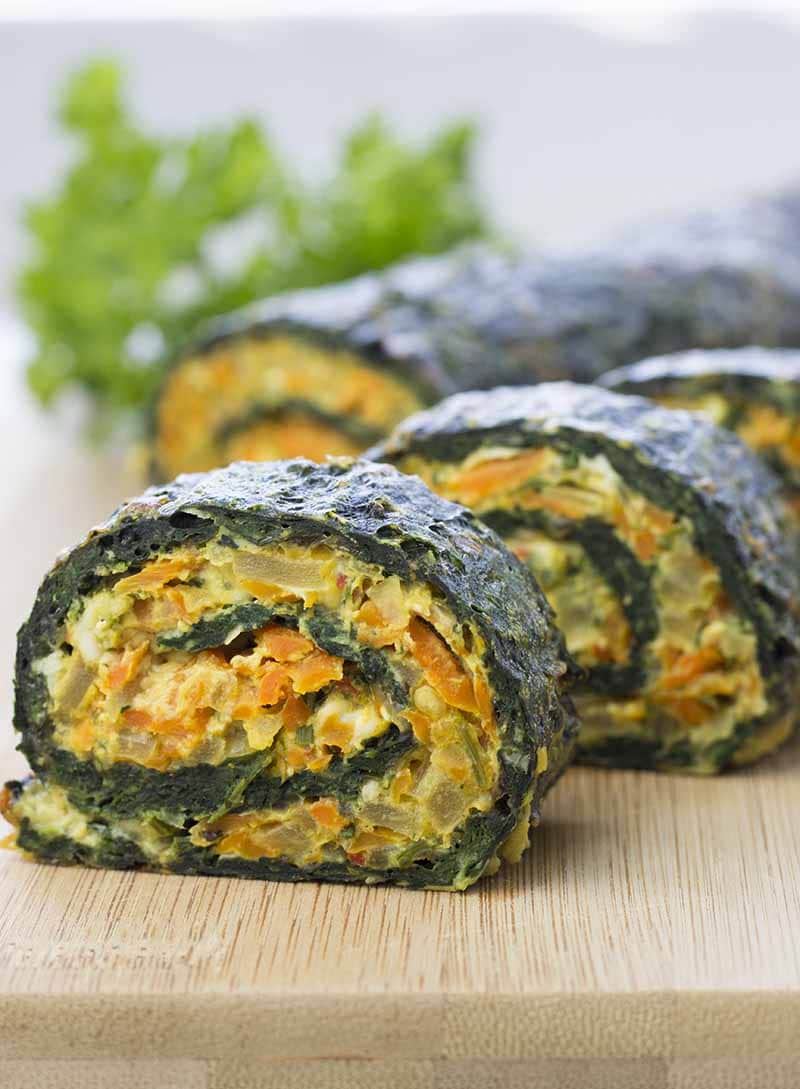 The rich coconut aroma of this easy coconut chicken soup will warm your belly and soul! Loaded with many different vegetables and lean chicken breast, it will keep you full and satisfied for a long time.
Nutrition: 231 calories – 12 g carbs – 17 g protein – 13 g fat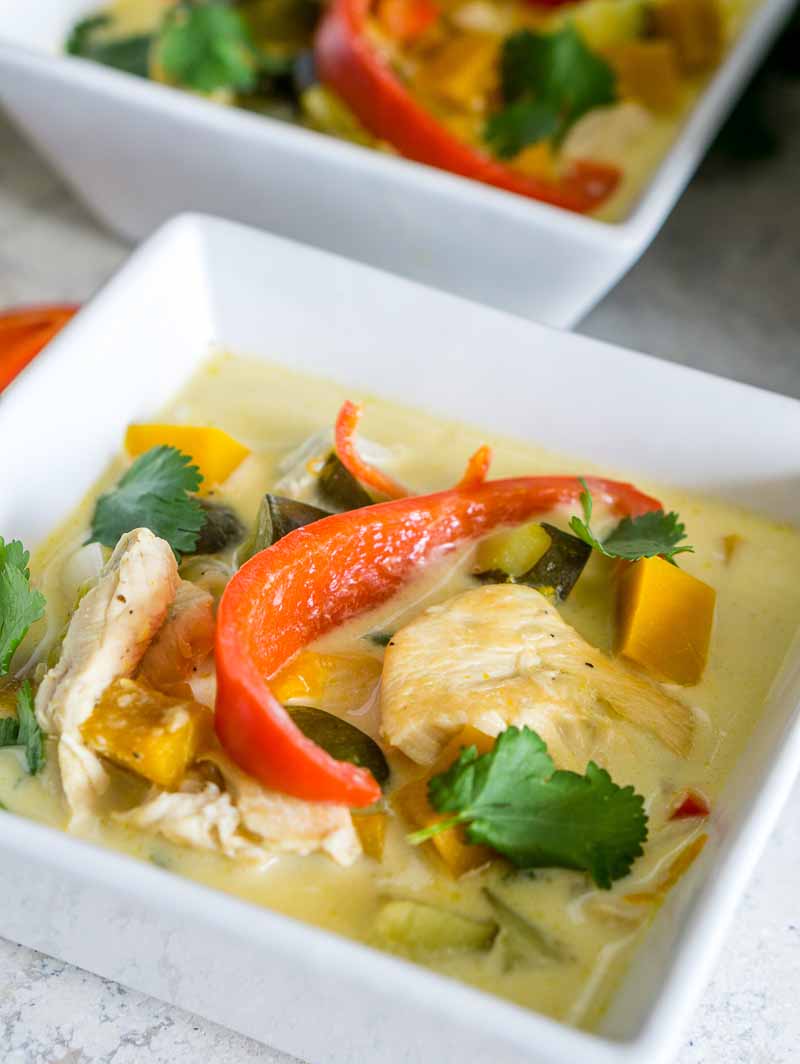 This marinated turkey breast has to be one of my favorite healthy dinner recipes for diabetics. It combines maximum flavor with minimum work in the kitchen.
Nutrition: 348 calories – 5 g carbs – 41 g protein – 14 g fat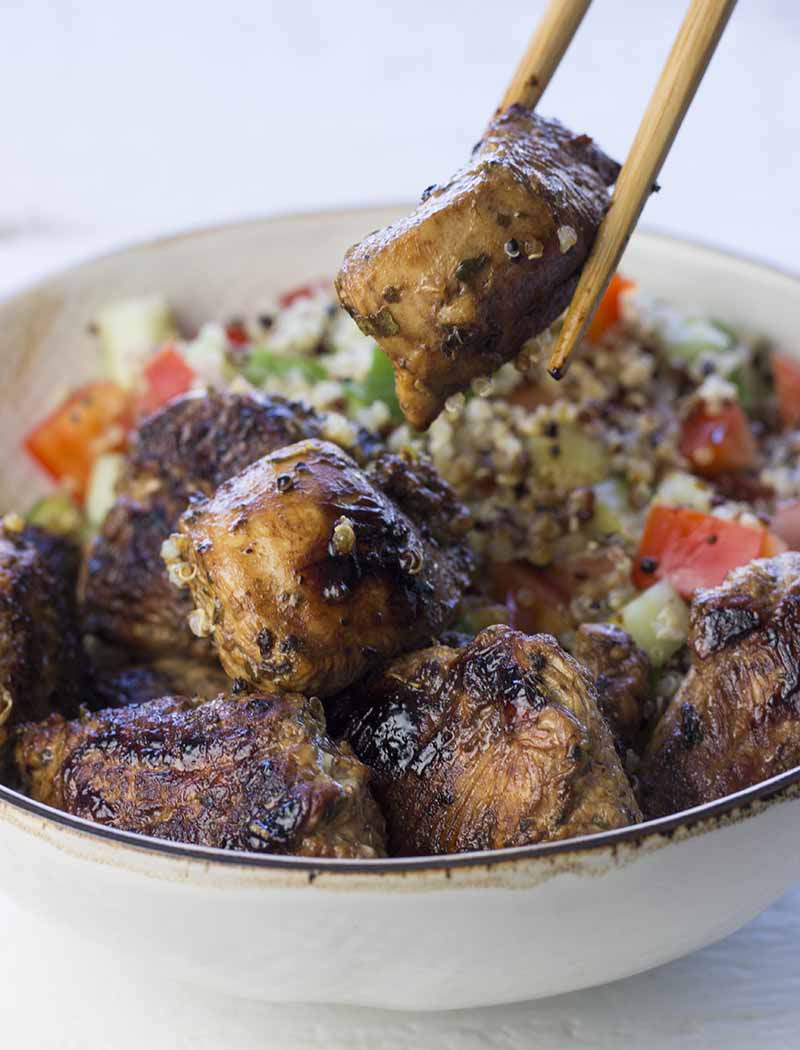 I love colorful dinners made in no time at all and these healthy and easy Beef Fajitas are perfect for that. You can have them ready in less than 20 minutes from the time you decide to start cooking!
Nutrition: 336 calories – 11 g carbs – 31 g protein – 17 g fat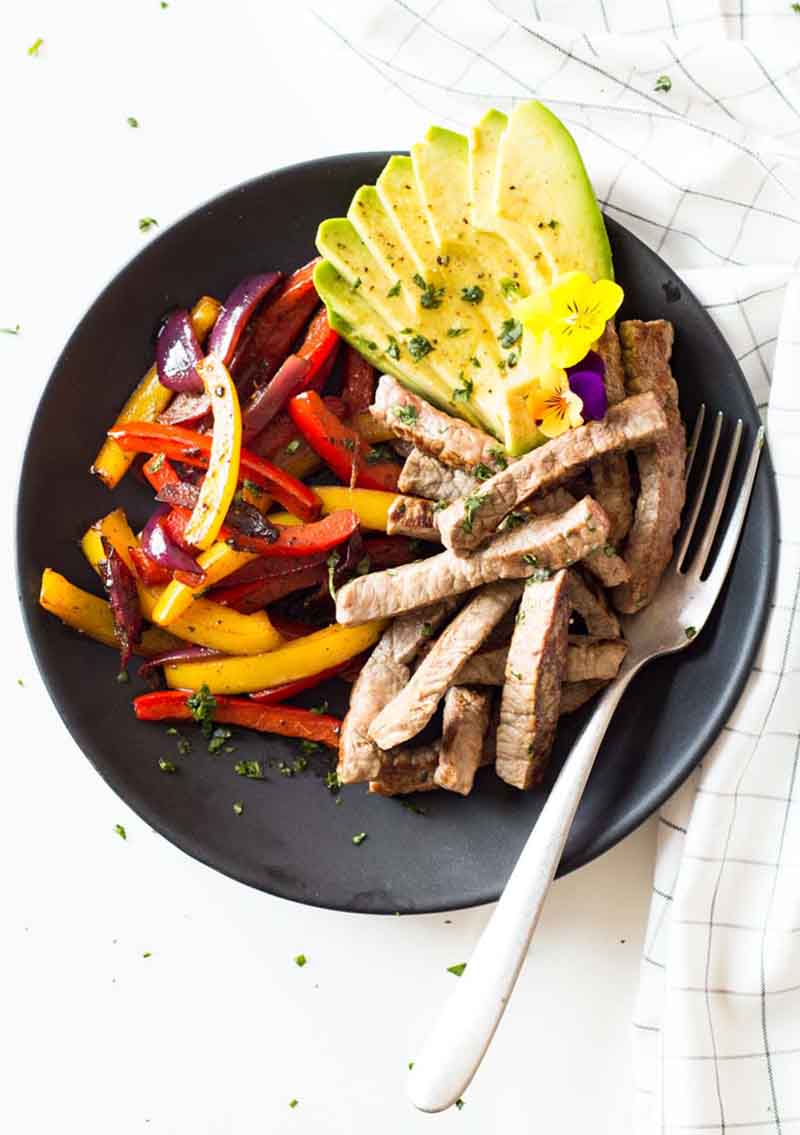 This is probably the most tender and delicious chicken breast I have ever cooked. It's so easy too! Which is why it's my new favorite weeknight meal!
Nutrition: 294 calories – 2 g carbs – 39 g protein – 12 g fat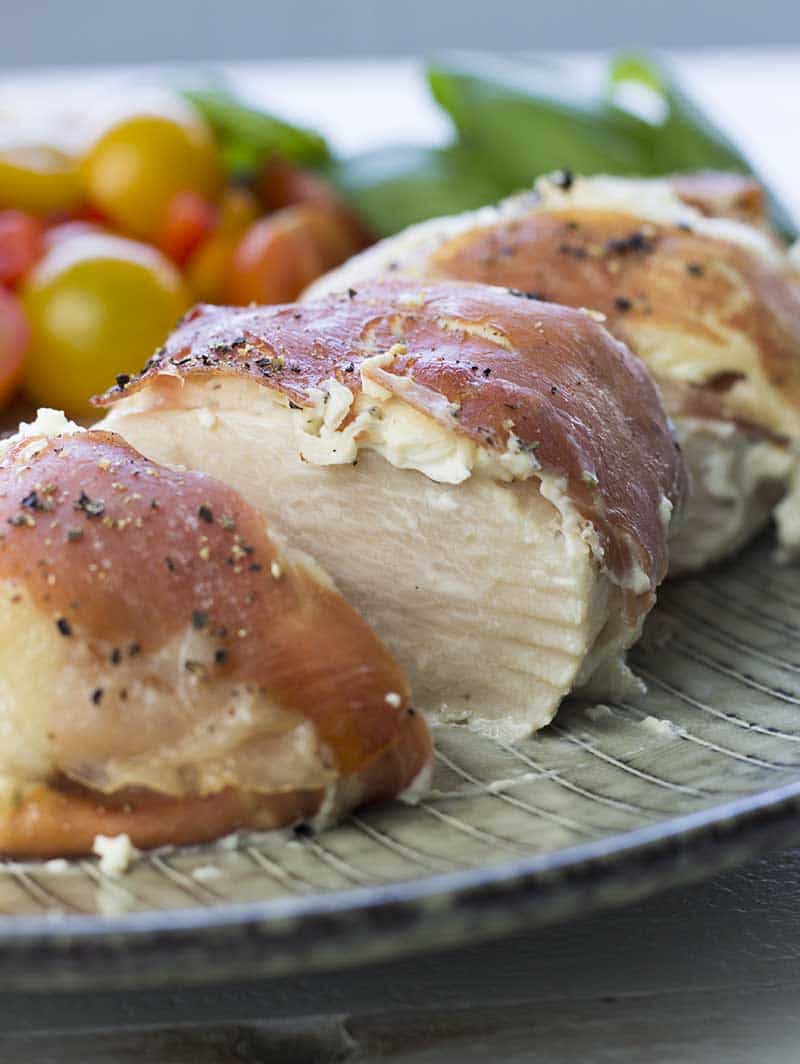 These pork chops are drowned in a rich tomato, onion, and cheese sauce and they were absolutely divine. They are also ready to eat in only 30 minutes.
Nutrition: 405 calories – 16 g carbs – 44 g protein – 17 g fat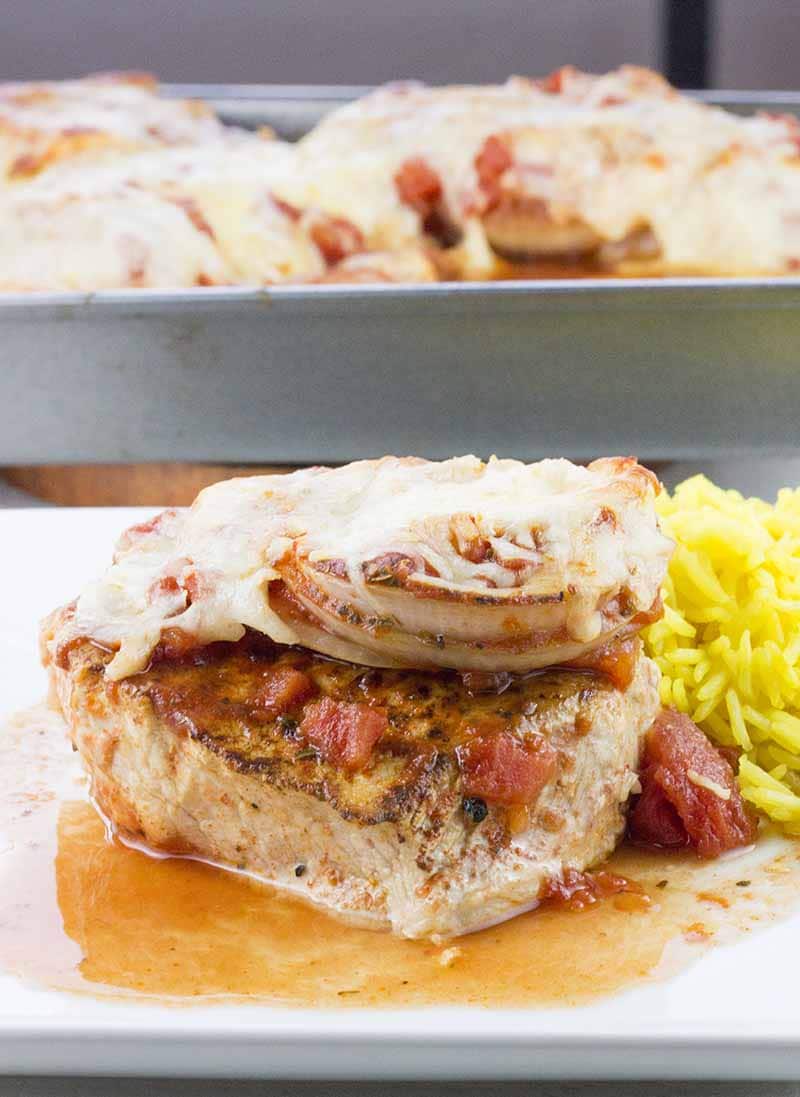 If you have an Instant Pot, this is a recipe you need to try! It's a delicious green chili (chile verde) made with only 7 ingredients and in less than 30 minutes.
Nutrition: 253 calories – 9 g carbs – 30 g protein – 12 g fat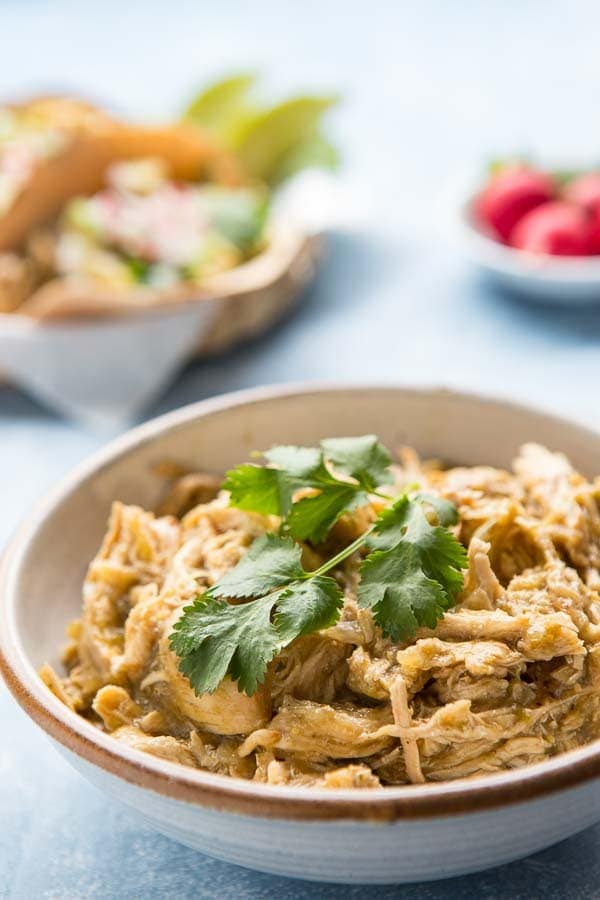 These turkey meatballs are made without breadcrumbs and they are juicy little protein bombs packed with flavor. They're super easy to make and ready in just 40 minutes.
Nutrition: 183 calories – 12 g carbs – 31 g protein – 3 g fat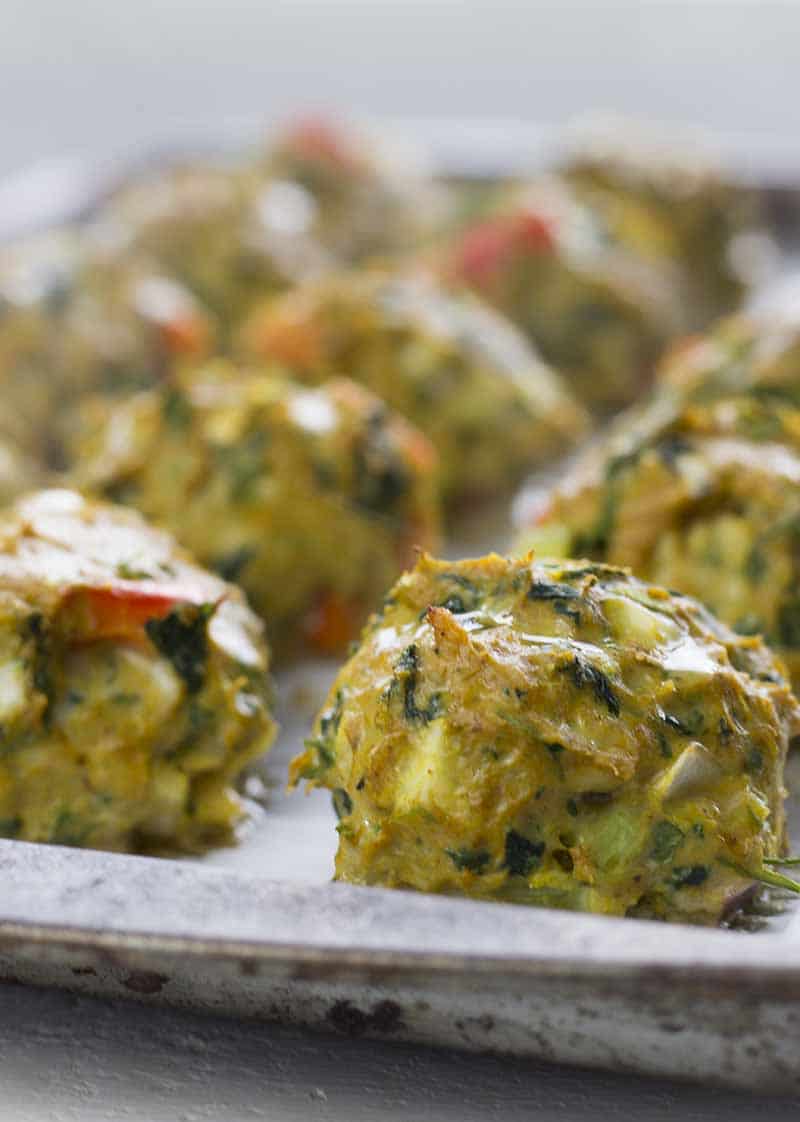 Lemon Chicken Piccata is a budget-friendly take on an Italian classic! Incredibly easy, low carb and diabetic friendly, this piccata recipe is one you'll want to make again and again!
Nutrition: 269 calories – 3 g carbs – 20 g protein – 16 g fat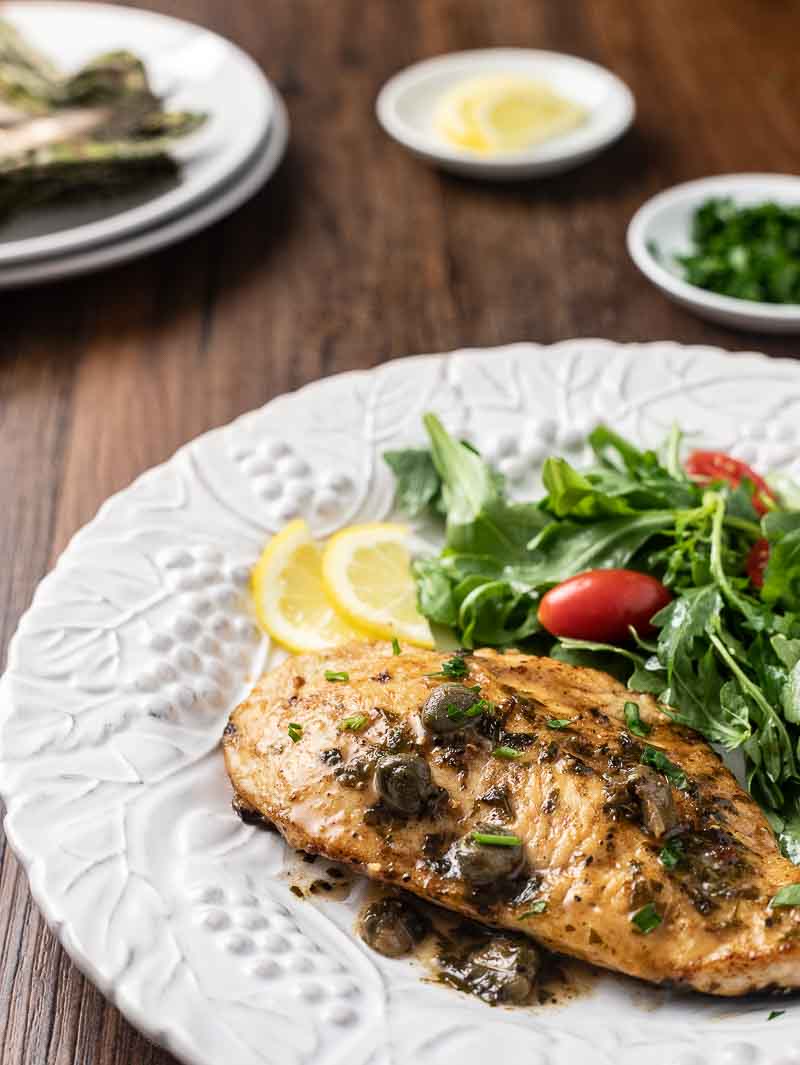 When you have tried any of these healthy dinner recipes for diabetics, please let me know in the comment how you liked them. You are also more than welcome to suggest other great low-carb dinner recipes I should include in the roundup.
More diabetes friendly recipe roundups
We have a lot more healthy recipes here on Diabetes Strong. Here are some of my favorite recipe roundups:
Enjoy!