When it comes to healthy low-carb recipes, seafood really is king. All fish and shellfish are high in protein, virtually carb-free, and either low-fat or filled with healthy omega 3 fatty acids. This is why I love seafood so much (plus it tastes amazing!) and why I have collected 10 of my favorite healthy low-carb seafood recipes for you today.
These recipes look very beautiful and elaborate but most of them are actually quite easy to make, so they are great for impressing your family and friends (or just for a delicious weeknight dinner).
As always when you cook with seafood, make sure to buy high-quality fresh ingredients, especially for the Ahi Tuna Poke where you eat the fish raw. It's ok to buy the shrimp frozen, but the rest of the recipes should be made with fresh fish.
Enjoy, and let me know in the comments which healthy low-carb seafood recipe was your favorite!
From Diabetes Strong
Trout is always delicious and adding the tang of limes and the spiciness and freshness of dill kick the flavors up a notch. You can easily make this recipe with salmon if you can't get trout.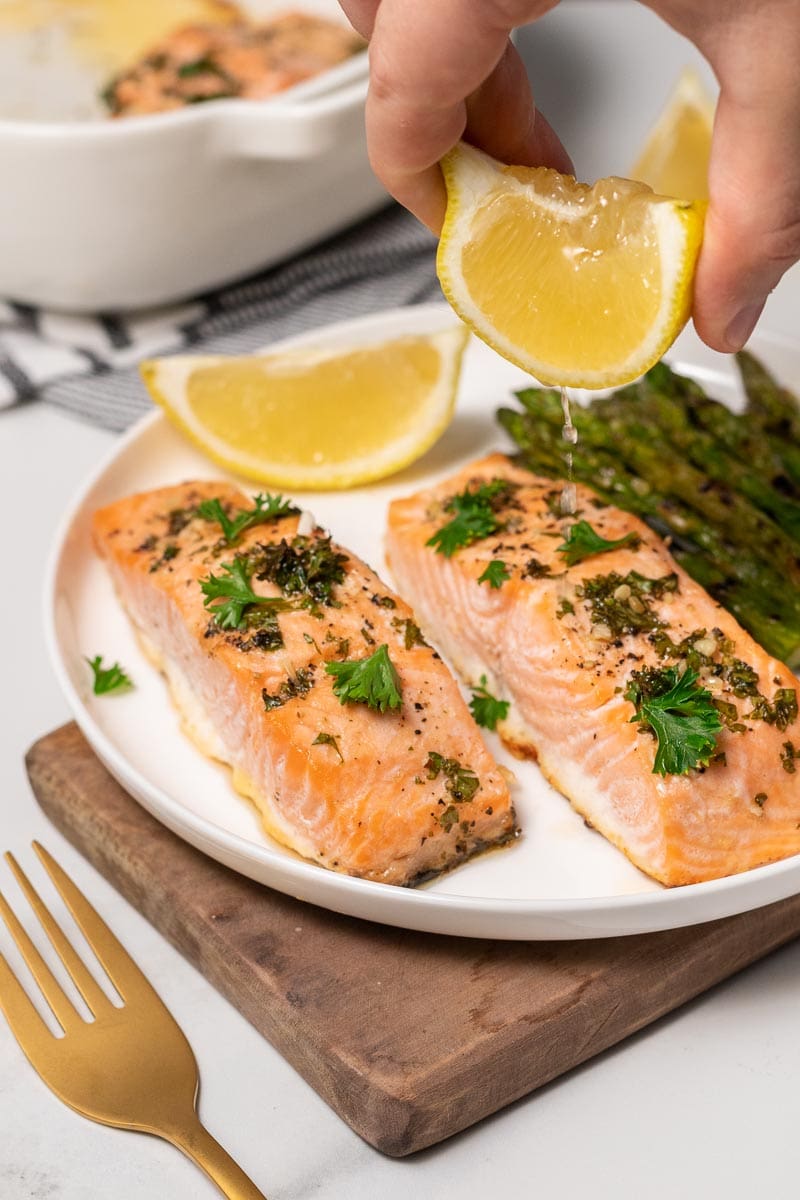 From Diabetes Strong
Poke is a classic Hawaiian way of preparing raw fish with soy, sesame oil, and spices. It's basically Hawaiian sushi. It's one of the easiest fish dishes to make as you don't have to cook anything. You just mix all the ingredients and eat :). It takes less than 10 minutes to prepare enough poke for four people.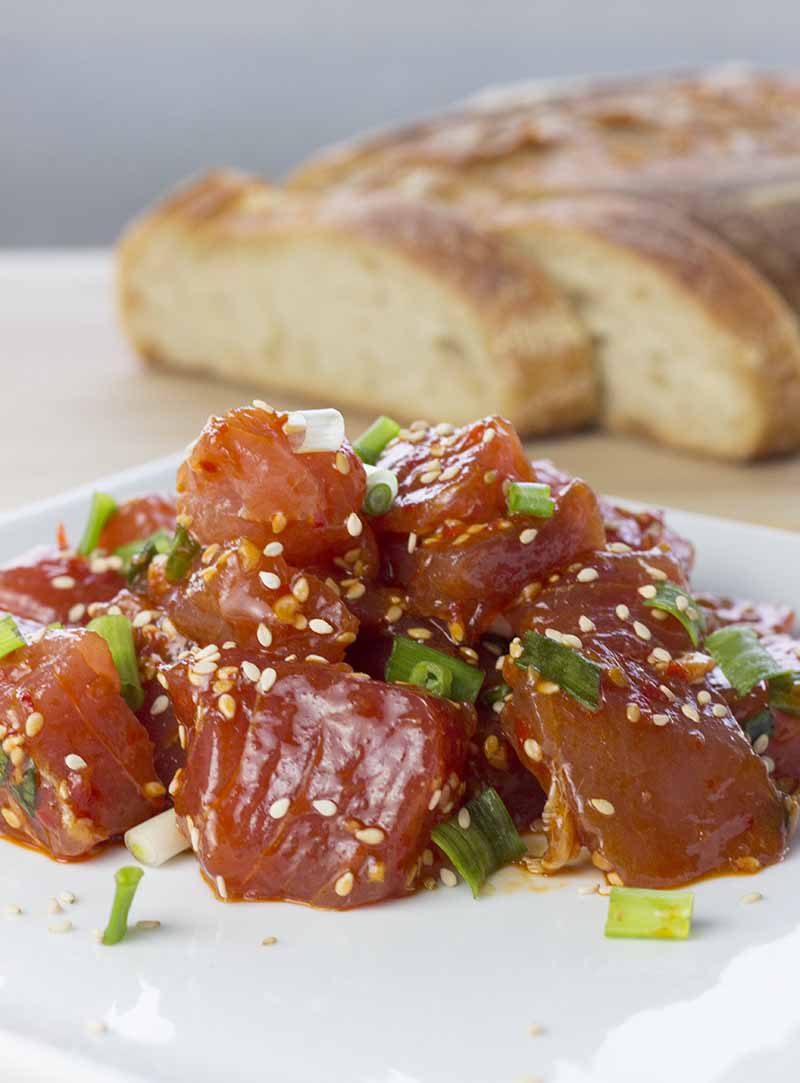 From Diabetes Strong
This keto tuna salad recipe is one of the easiest keto recipes there is. It's delicious, requires minimal chopping, and is ready in just 5 minutes.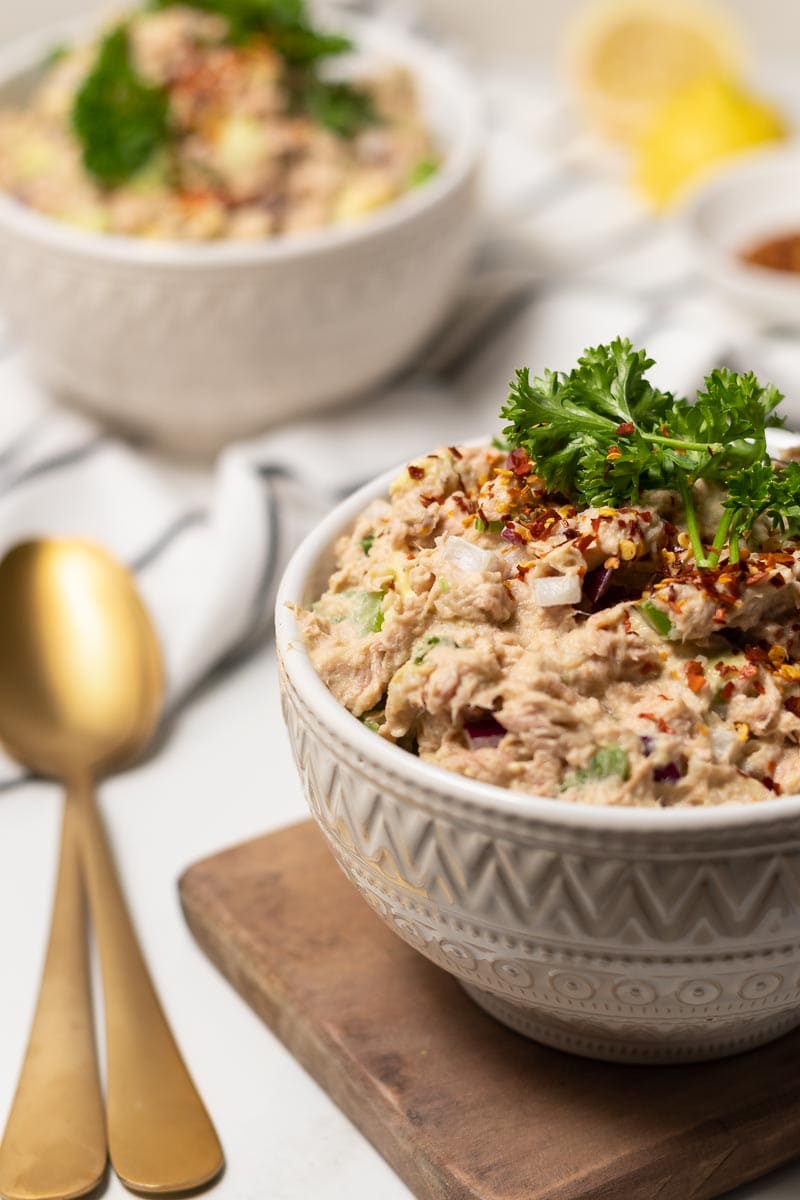 From Diabetes Strong
Grilled shrimp are always delicious, especially when you dip them in a creamy chili sauce. This is the perfect healthy low-carb seafood recipe for summertime grilling.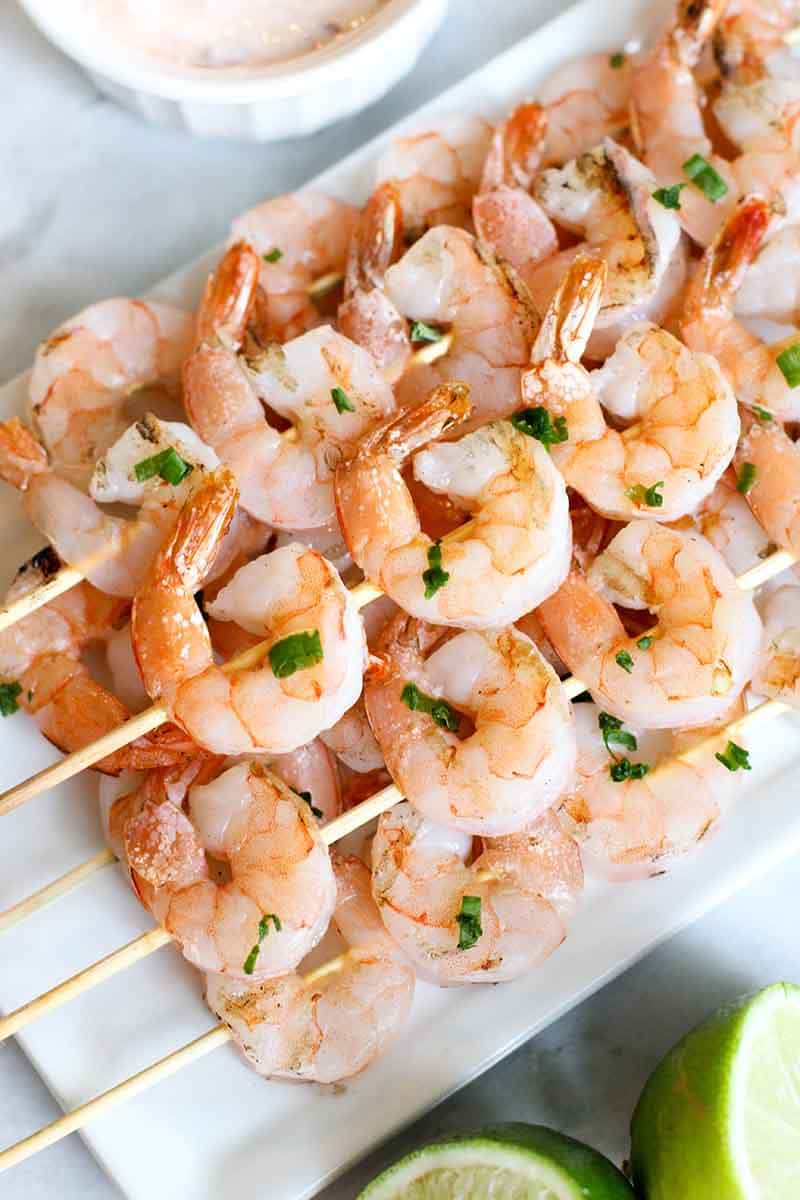 From Cottercrunch
This spicy jalapeño shrimp veggie bake is low-carb, grain free, and ready in under an hour! It's a great mix of seasonal vegetables, lean protein, herbs, and spices cooked together.
From Diabetes Strong
This is my take on the classic Tuna Nicoise Salad with a slightly spicy parsley and mustard dressing. It has been one of my lunch favorites for a while now because it's really easy to make in advance and bring with me wherever I go.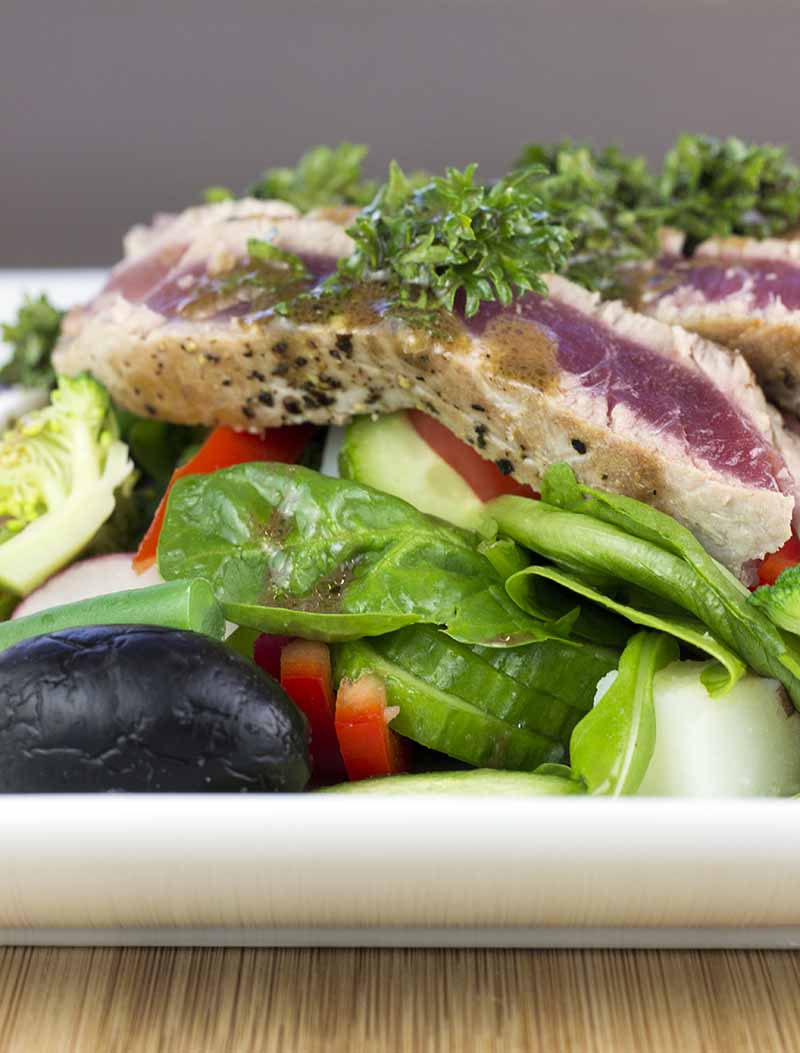 From The Rising Spoon
This is, in my opinion, one of the absolute best recipes with canned tuna. These heavenly pan-fried morsels are absolutely delicious and super easy to make!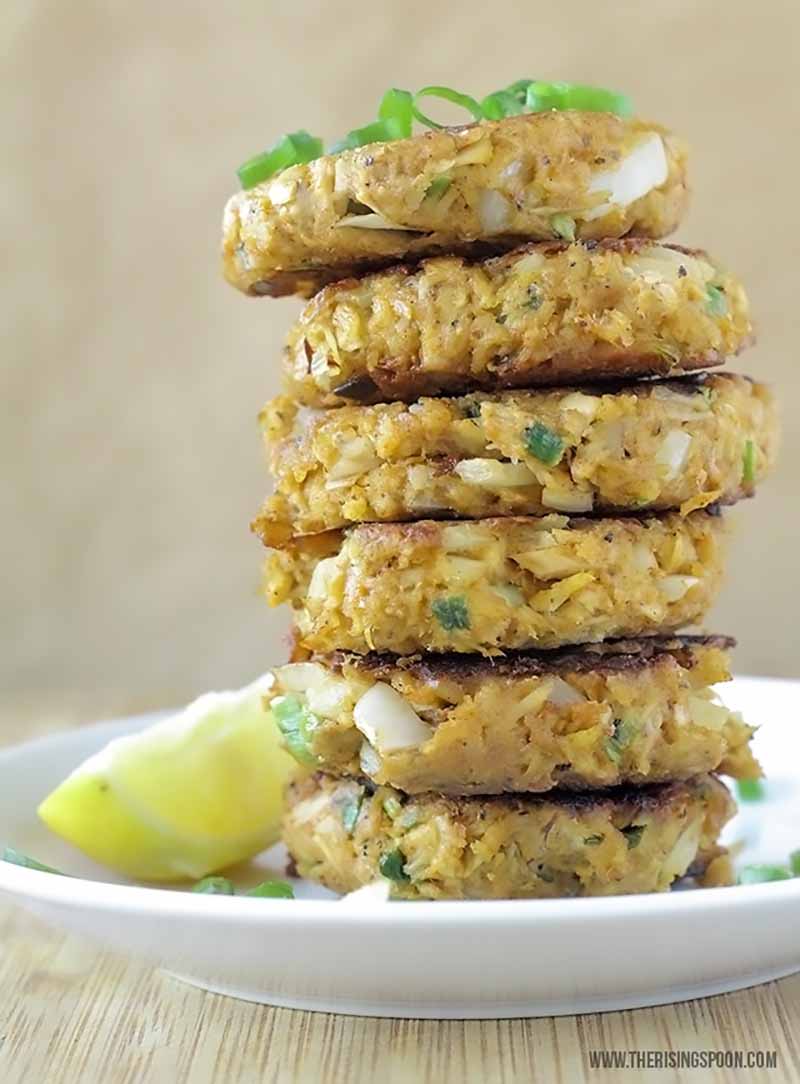 From Diabetes Strong
What makes this Thai green curry special (besides how good it tastes) is that you can make it 20 minutes – no special cooking skills required. You only need 7 ingredients!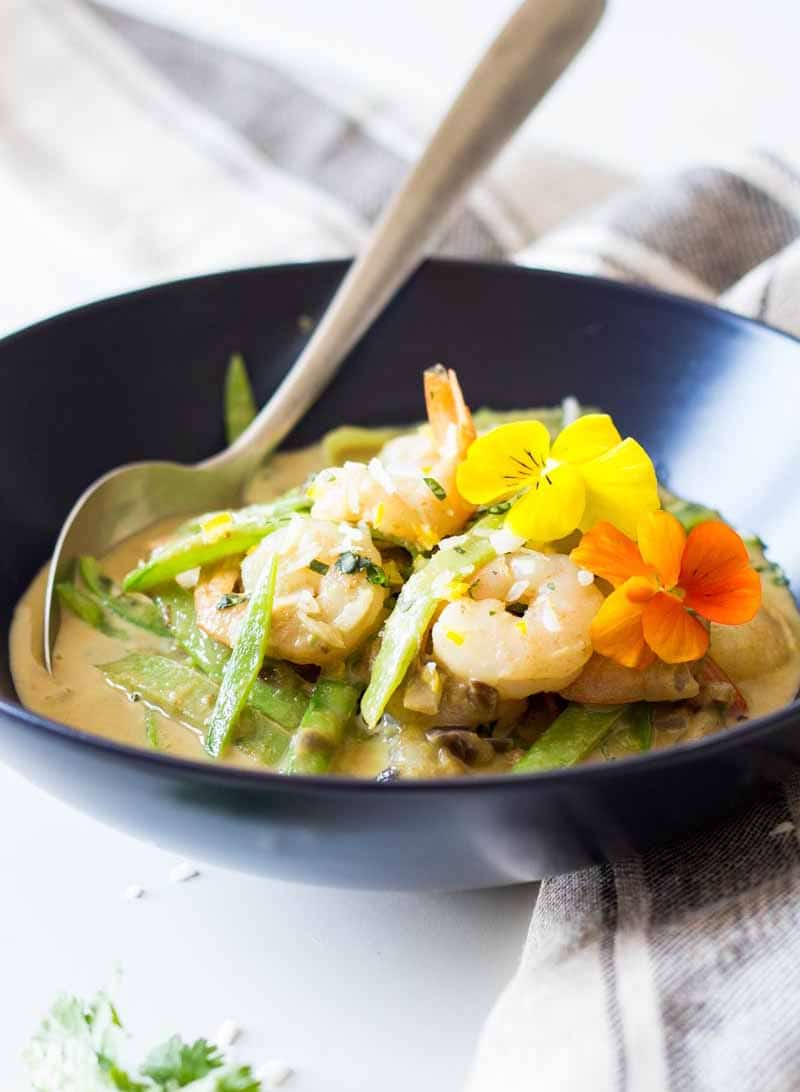 From Diabetes Strong
Snapper fillet is an excellent source of lean protein and tastes amazing! This recipe adds a simple celery and parsley salad with tahini dressing for a healthy meal you can have ready in less than 30 minutes.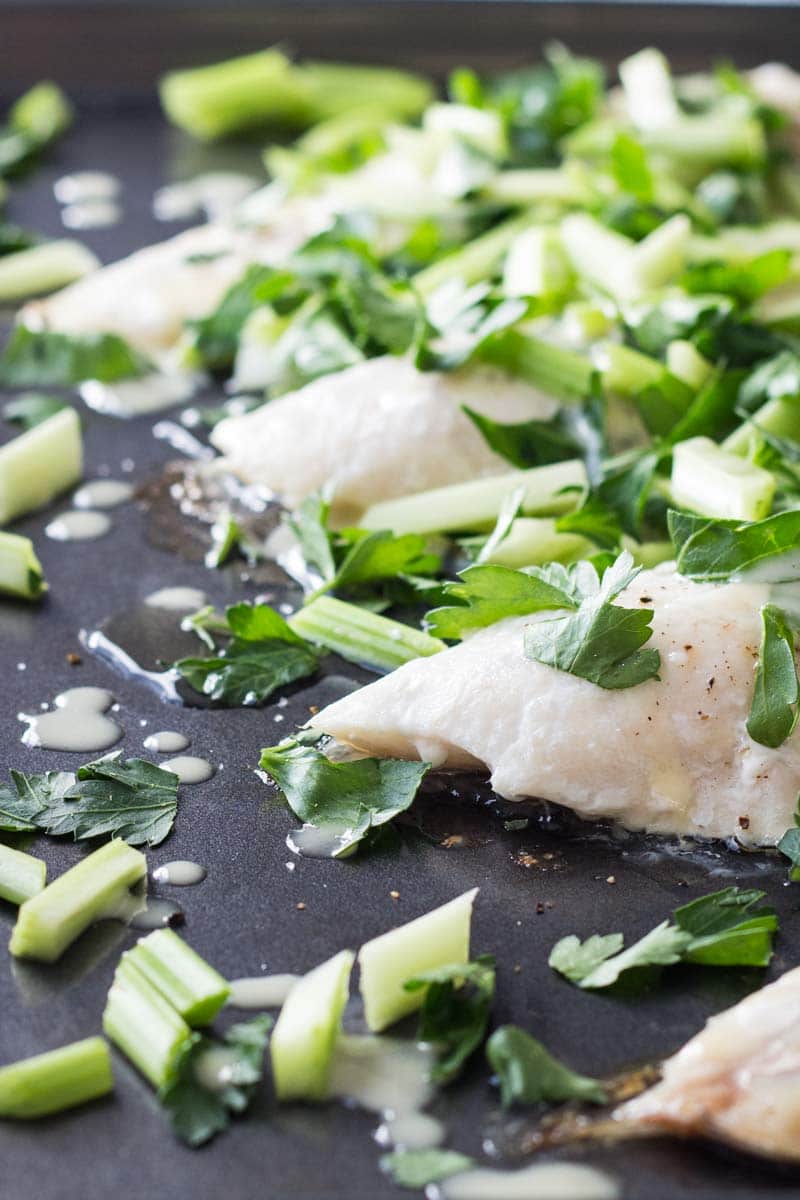 From Diabetes Strong
Let's end this roundup with a super easy recipe you can make for any meal. I have made this wrap for breakfast, lunch, and dinner (not on the same day…).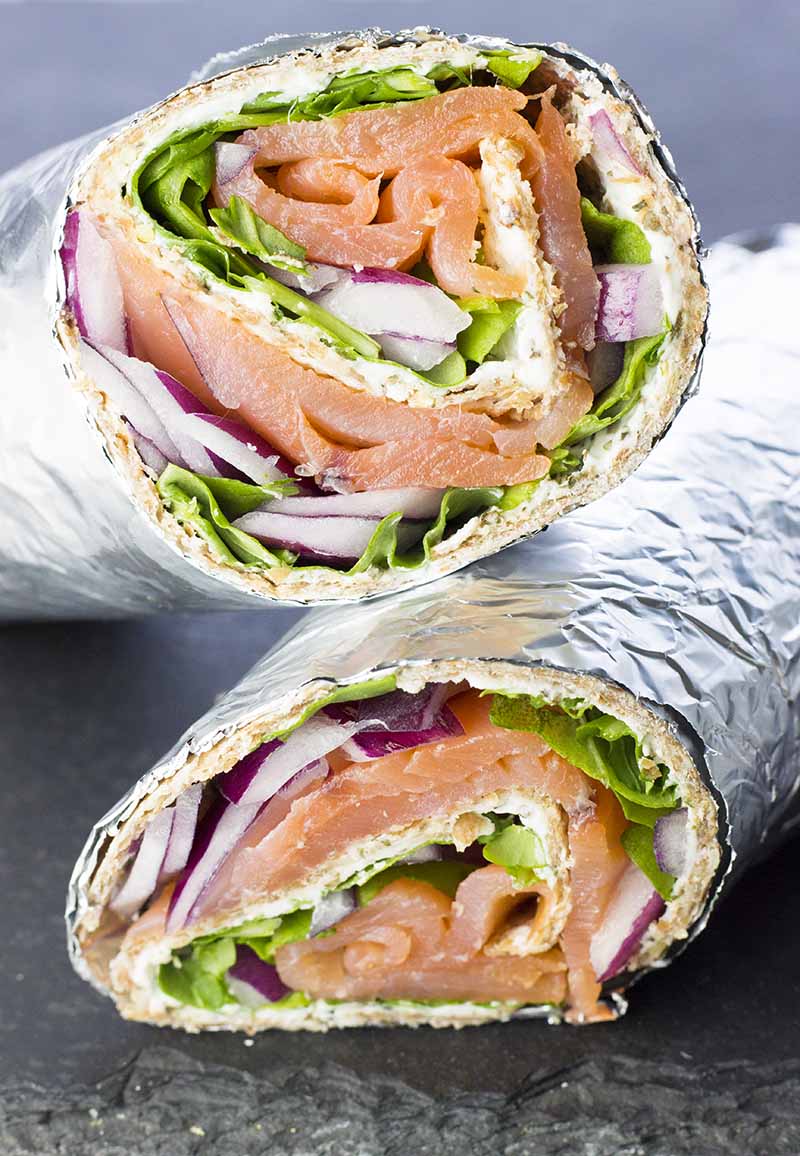 When you have tried any of these healthy low-carb seafood recipes, please let me know in the comment how you liked them. You are also more than welcome to suggest other great low-carb seafood recipes I should include in the roundup.
Suggested next post: 10 Low-Carb Breakfast Ideas for Diabetics