Looking for some healthier ways to enjoy pizza night? These 15 low-carb pizza recipes give you plenty of delicious options that are sure to satisfy your cravings!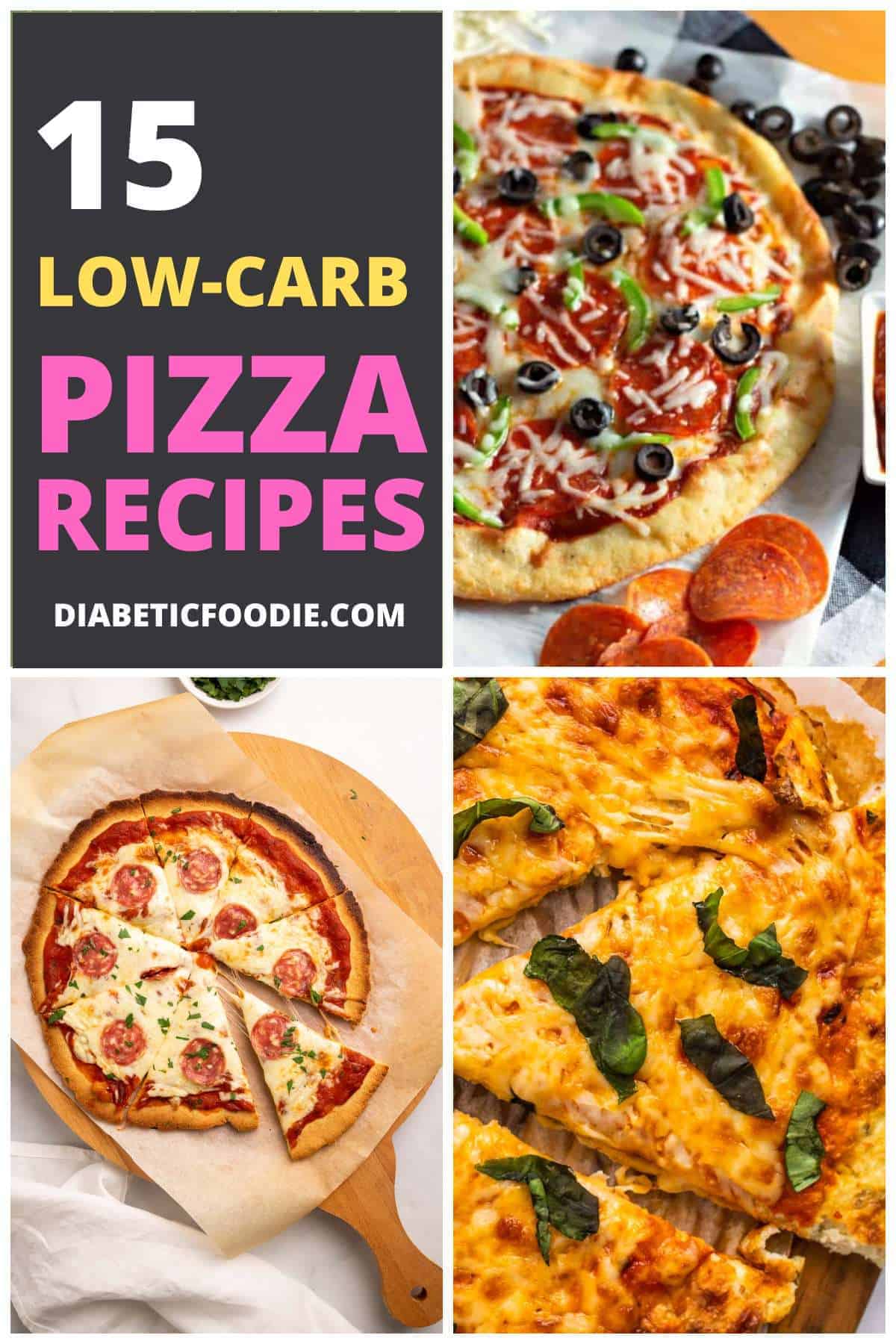 Indulge that pizza craving
Is there anyone out there who doesn't love a good pizza? Whether you like yours piled high with toppings, prefer the simplicity of melty cheese, or crave something in between, it's truly one of the most versatile foods!
Unfortunately, traditional pizzas tend to be high in both fat and carbs. But if you're managing diabetes or watching your blood sugar, there are still healthy and balanced ways to enjoy this food!
Looking for a delicious way to satisfy that craving that won't spike your blood sugar? These 15 low-carb pizza recipes will help you find a mouthwatering pie that still fits within your health goals!
With a few simple switches, you can turn pizza from an occasional indulgence to a dish you can enjoy any time you like. These recipes are so good, you may never crave the "real" thing again.
Crave-worthy low-carb pizza
This list has plenty of options to suit every palate and style of eating. The hardest part might be deciding which one to try first!
Did any of these catch your eye? Let us know what you plan to try first in the comments below!
More tasty low-carb recipe ideas
Want to browse more collections with delicious diabetes-friendly and low-carb recipes? Eating for your health goals is so much more fun when you're excited about the dishes you're making!
Here are a few more roundups to get you inspired:
If you try any of these recipes, don't forget to leave a comment below and let me know how you liked them!