Try one of these fun, creative, low carb ground beef recipes to spice up your weekly menu! From soups to casseroles to meatballs, there's something for everyone.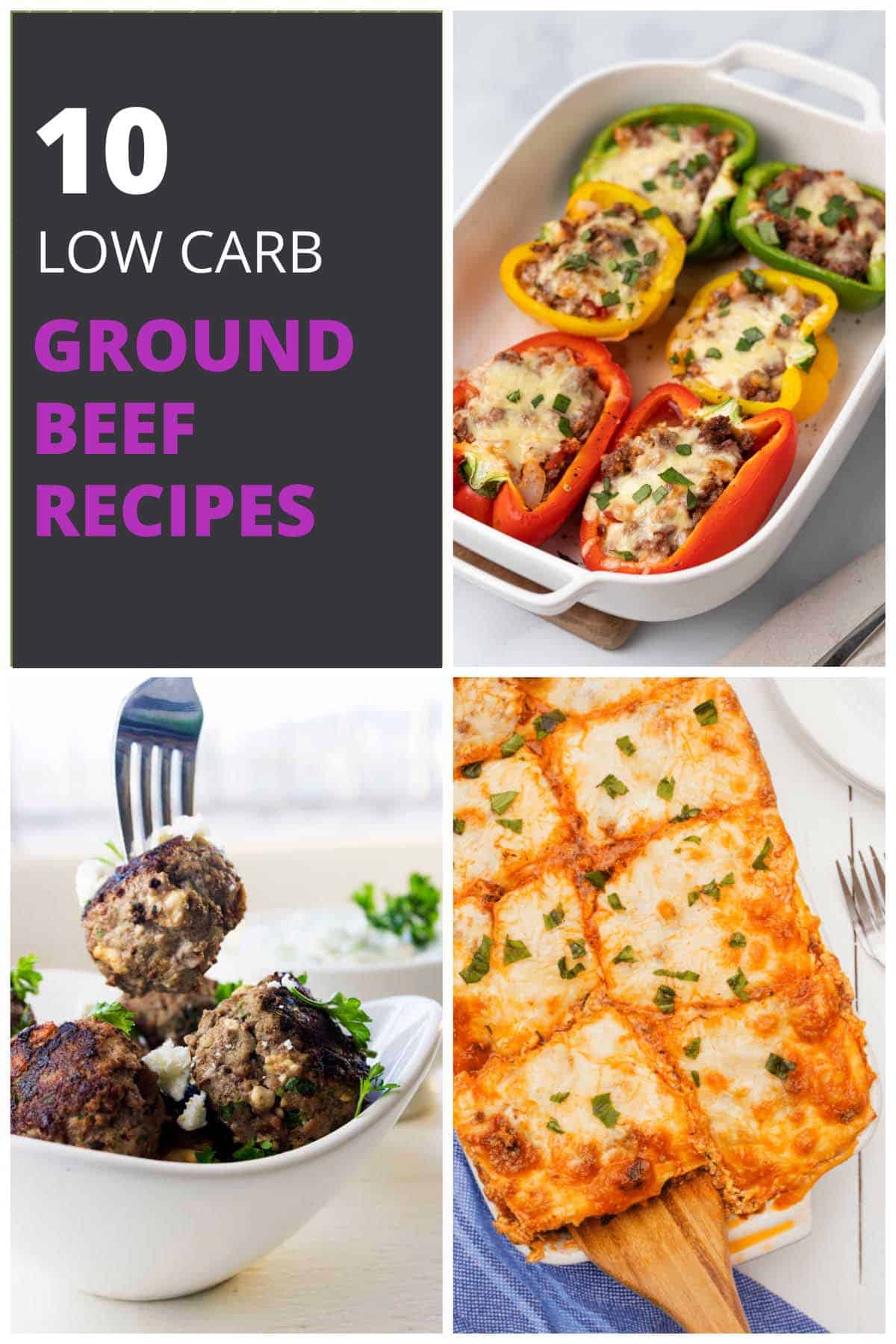 Is ground beef good for a low carb diet?
In recent years, you've probably seen a lot of recipes that purposely replace ground beef with leaner proteins like ground turkey or bison. So what's the deal — is ground beef a healthy protein option or not?
The truth is that it all depends on your diet. If you are following a low carb or ketogenic way of eating, then you can enjoy more fat in your diet than someone following a high carb diet.
Which means that ground beef is a perfectly good option for anyone eating low carb! It's a great source of protein, plus it's absolutely delicious.
You can of course also buy very low-fat ground beef, but I don't recommend it as it doesn't taste nearly as good as ground beef with higher fat content.
I typically buy 83% lean ground beef (17% fat) as I think it has the best balance between taste and fat content.
Tasty low carb ground beef recipes
If you've been searching for fun and creative ways to add ground beef to your menu, you've come to the right spot! There are SO many ways to get creative with this tasty ingredient while still keeping things low carb.
With so many delicious options to try, you may find yourself cooking with ground beef a lot more in the future!
More low carb recipe roundups
Who doesn't love finding more low-carb and keto-friendly recipes? If you're looking for some fun and fresh ideas, here are a few more low carb collections I think you'll enjoy:
If you give any of these recipes a try, don't forget to leave a comment below and let us know how you liked them!