There are so many pills, powders, bars, and drinks being marketed to people with diabetes today.
With millions of potential customers, the supplement industry knows there's a lot of money to be made by convincing patients with diabetes that this simple little pill could make all the difference in their blood sugars, insulin sensitivity, appetite, or weight struggles.
The problem is, however, that the majority of these products don't have to be tested or proven effective through research.
Unless it's been approved by the Food and Drug Administration and sold through a pharmacy, there's no guarantee that what you're buying is effective in treating diabetes or that the product even contains the ingredients it claims to contain!
In this article, we'll look at some of the common dietary supplements that could actually make an impact on your health as a person with diabetes.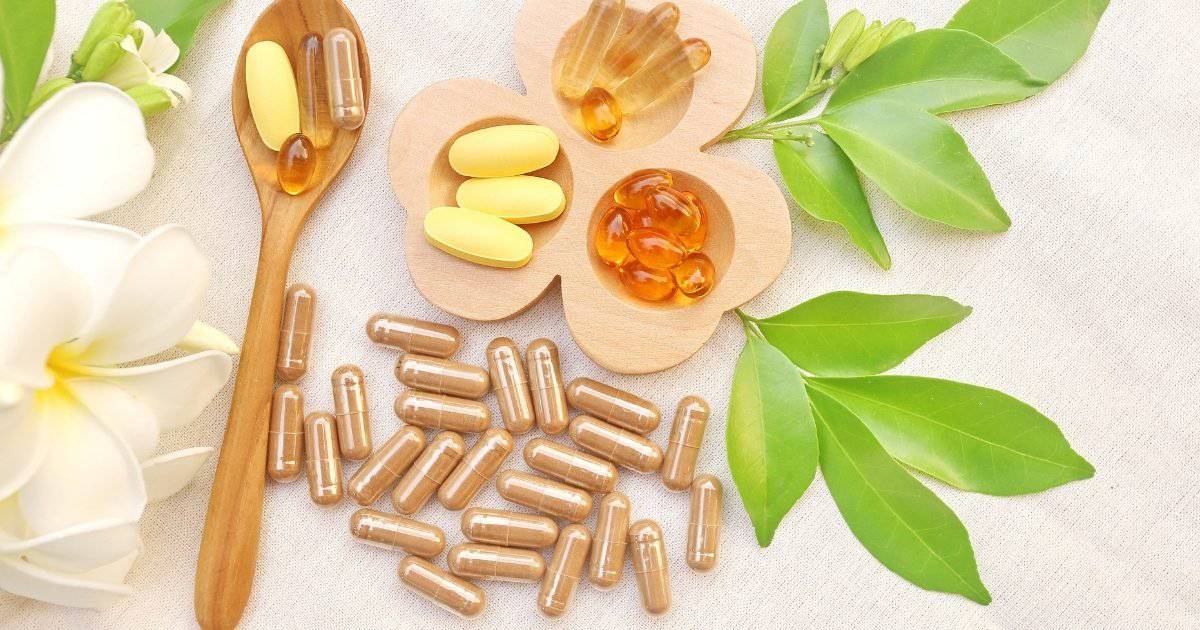 9 supplements that could benefit people with diabetes
Remember, before spending money on any particular diabetes supplement product, the best things you can do for your health as a person with diabetes are to improve your diet by eating more whole foods, get physically active every day, quit smoking, and reduce your alcohol intake.
You should discuss any of these supplements with your healthcare team prior to taking them to ensure they will not negatively affect or interact with other health conditions or medications you're taking.
*The majority of these supplements could benefit both type 1 diabetes and type 2 diabetes unless otherwise specified. Discuss these supplements with your doctor before adding any of them to your healthcare regimen.
Vitamin B-Complex
For patients taking Metformin, a vitamin B-complex or specifically B12 is crucial. Recent research has found patients taking metformin are deficient in vitamin B12 — and they are blaming the medication.
A B12 deficiency can then lead to a form of irreversible nerve damage that looks like it's related to high blood sugars when it's actually the result of the medication's impact on B12 levels.
For patients with "diabetic kidney disease" or "nephropathy", high doses of a B-complex have proven to improve kidney function and blood flow, explains a 2010 study from the Journal of American Medical Association. However, it's not effective for those in the later stages of kidney disease who require dialysis.
Potential side effects & risks with large doses: Taking excessive amounts of any B vitamin can lead to a variety of unpleasant or dangerous symptoms including diarrhea, sensitivity to light, skin rash, nausea, impaired liver function, and more.
Vitamin D
A 2019 study published by the European Journal of Endocrinology determined that patients with a high risk of developing type 2 diabetes or those newly diagnosed could benefit from vitamin D supplementation.
Higher doses of vitamin D demonstrated moderate improvements in insulin sensitivity and beta-cell function — which means patients were more successful at producing their own insulin.
Low vitamin D levels have been associated with type 2 diabetes for years through research, but it has been difficult to pinpoint whether low levels contributed to the development of the condition or if they were a consequence of the condition.
Potential side effects & risks with large doses: Long-term use of large vitamin D doses can create an excess level of calcium in the blood (hypercalcemia), can weaken your bones, cause kidney stones, and interfere with heart and brain function.
Berberine
One of the lesser-known supplements with the potential to help people with diabetes is berberine, explains a 2013 study published by the American Diabetes Association.
"Berberine was compared to placebo in a 3-month study in 116 people with newly diagnosed type 2 diabetes and hyperlipidemia (high cholesterol or triglycerides."
There was a significant decrease in patients' A1c, fasting blood sugar, and post-meal blood sugar.
"A1C decreased from 7.5 to 6.6% in the berberine group and from 7.6 to 7.3% in the placebo group. There were also significant decreases favoring berberine in LDL cholesterol levels."
The clinical trial results of berberine actually compared similarly to the benefits of metformin.
"A1C decreased from 9.5 to 7.5% in the berberine group and from 9.2 to 7.7% in the metformin group. Fasting glucose decreased from 191 to 123 mg/dL in the berberine group and from 179 to 129 mg/dL in the metformin group," explains the study. "Postprandial glucose decreased from 357 to 199 mg/dL in the berberine group and from 370 to 232 mg/dL in the metformin group."
Potential side effects & risks with large doses: Excessive berberine doses can easily lead to abdominal upset and constipation.
Mulberry
Mulberry can potentially help those with diabetes by decreasing the absorption of carbohydrates in a meal, says a 2013 study published by the American Diabetes Association.
"Thus, mulberry may sometimes be used with a large meal to decrease postprandial glucose levels."
Widely used in Asia by people with diabetes, mulberry leaf tea and extract have been compared to using a sulfonylurea diabetes drug (Diabeta, Glucotrol, Amaryl, etc.).
"Mulberry significantly decreased fasting glucose from 153 to 110 mg/dL, LDL cholesterol from 102 to 79 mg/dL, and triglycerides from 200 to 68 mg/dL, and increased HDL cholesterol from 50 to 59 mg/dL," explains the study.
Additional research found it lowered glucose from 202 to 129 mg/dL, and A1c levels from 7.8 down to 7 percent.
Potential side effects & risks with large doses: Large doses of mulberry leaf or extract can lead to gastrointestinal upset and may interact negatively with several types of diabetes medications.
Chromium
"Chromium appears to act by enhancing or potentiating insulin's actions" in people with type 2 diabetes, explains a 2001 study published by the American Diabetes Association.
"Chromium's actions have been attributed to an increase in the number of insulin receptors, increased binding of insulin to the insulin receptor, and increased activation of the insulin receptor in the presence of insulin."
In short, a chromium supplement may increase the effectiveness of insulin and improve glycemic control.
The best way to get more chromium is actually through whole foods like whole grains, cheese, dried beans, nuts, seeds, mushrooms, beef, wheat germ, and broccoli.
Potential side effects & risks with large doses: Excessive consumption of chromic can lead to serious health problems like chromosomal damage, renal and hepatic toxicity, rhabdomyolysis, psychiatric disturbances, and hypoglycemia.
Turmeric (curcumin)
Turmeric (which contains curcumin) is known for being a natural anti-inflammatory supplement, explains a 2013 study published by the American Diabetes Association.
Complications from diabetes emerge not just as a result of high blood sugars, but also from inflammation. In fact, a 2014 study published by the American Heart Association determined that even in a high-glucose environment, cells in a person with diabetes cannot be damaged unless inflammation is also present.
This means that anyone with diabetes could protect themselves from developing complications by reducing inflammation.
It also works in other ways that may benefit blood sugar levels.
Researchers found that turmeric can improve beta-cell function, reduce insulin resistance, and stimulate glucagon-like peptide 1 secretion which slows down the rate at which food is digested and increases how satisfied you feel after eating by signaling to your brain that you're full.
Turmeric has also been studied for its potential in preventing the progression of prediabetes into type 2 diabetes, reports a 2012 study published by the American Diabetes Association. Patients taking turmeric saw significantly improved beta-cell function, which means they were producing more insulin.
Potential side effects & risks with large doses: Large doses of turmeric are mostly associated with abdominal upset and allergic dermatitis. If taken with drugs designed to prevent blood clots (like warfarin, aspirin, or clopidogrel), it can increase bleeding.
It may lead to more hypoglycemia if taken along with diabetes medications and the patient's insulin sensitivity improves. It's also important to take turmeric with a meal to ensure it's properly absorbed. And to stop taking it at least 2 weeks prior to surgery because of its impact on bleeding.
Aloe Vera
Aloe vera gel is one of the lesser-known supplements with potential results in patients with diabetes, according to a 2009 study published by the American Diabetes Association.
"Forty patients newly diagnosed with type 2 diabetes received one tablespoonful of aloe gel or placebo twice daily for 6 weeks. Fasting glucose declined from 250 to 142 mg/dL in the aloe group."
When compared to another study where patients took a sulfonylurea (diabetes medication) instead of aloe, the results were surprisingly similar, reducing fasting blood sugar levels from 288 to 148 mg/dL.
"Aloe contains glucomannan, and the increased fiber may account for the mechanism of action—glucose uptake," explains the study.
Potential side effects & risks with large doses: Excessive amounts of aloe can deplete your body's electrolyte balance and act as a laxative. It can also increase bleeding when used with general anesthetics during surgery, so it should be avoided 2 weeks prior to surgery.
ALA (alpha-lipoic acid)
Known for being a powerful antioxidant that also increases insulin sensitivity, ALA has shown the potential to both treat and prevent diabetes, explains a 2009 study published by the American Diabetes Association.
"ALA has been proven to have a role in preventing beta-cell destruction and enhancing insulin sensitivity."
But there's a catch: researchers determined that it's only significantly effective at improving insulin sensitivity when it's given intravenously (into your veins) versus orally.
Fortunately, its impact on beta-cell function and its antioxidant effects are still beneficial when taken orally. And potentially helpful in treating neuropathy, too.
"The antioxidant effects of ALA may also be helpful in slowing the development of diabetic neuropathy."
Potential side effects & risks with large doses: Excessive consumption of ALA can result in nausea, rashes, and itching, but is otherwise considered one of the milder supplements in terms of side effects.
Vinegar
Vinegar (particularly organic, raw, and unfiltered apple cider vinegar) has become popular in the mainstream nutrition and health community. A 2013 study published by the American Diabetes Association supports that it may also directly benefit blood sugar levels in people with diabetes.
"A small, randomized study of 10 patients with well-controlled type 1 diabetes evaluated the effect of vinegar on postprandial glucose," explains the study.
Participants saw a 20 percent decrease in post-meal blood sugar levels when 2 teaspoons of vinegar were taken with the meal.
In patients with type 2 diabetes, vinegar taken at bedtime also demonstrated a notable reduction in fasting blood sugar levels the next morning.
"Vinegar may delay gastric emptying, inhibit disaccharide activity, and promote muscle glucose uptake. It may also alter the glycolysis and hepatic gluconeogenesis cycle, which may benefit individuals who experience the "dawn phenomenon" (an early-morning increase in glucose level)."
Potential side effects & risks with large doses: Vinegar should not be taken by patients with stomach ulcers or gastroparesis or a history of bulimia due to its high acidity content. It should also be consumed in very careful amounts even by healthy individuals because of the acidity content. Diluting it with water can protect your teeth from acidity, too.
Talk to your doctor if you're considering adding any of these supplements to your regimen.
It is critical that you discuss any of the above supplements with your healthcare team before adding them to your diet regimen.
There could easily be other health conditions or medications that you're taking that could interact negatively when combined with these supplements.
Even if these supplements are effective, none of them are in any way substitutes for regular diabetes medication (insulin, oral drugs, etc.). Never stop taking any diabetes medication without consulting with your doctor.