Looking for some delicious dishes to energize your morning? Try one of these easy high protein breakfast recipes to start your day the right way!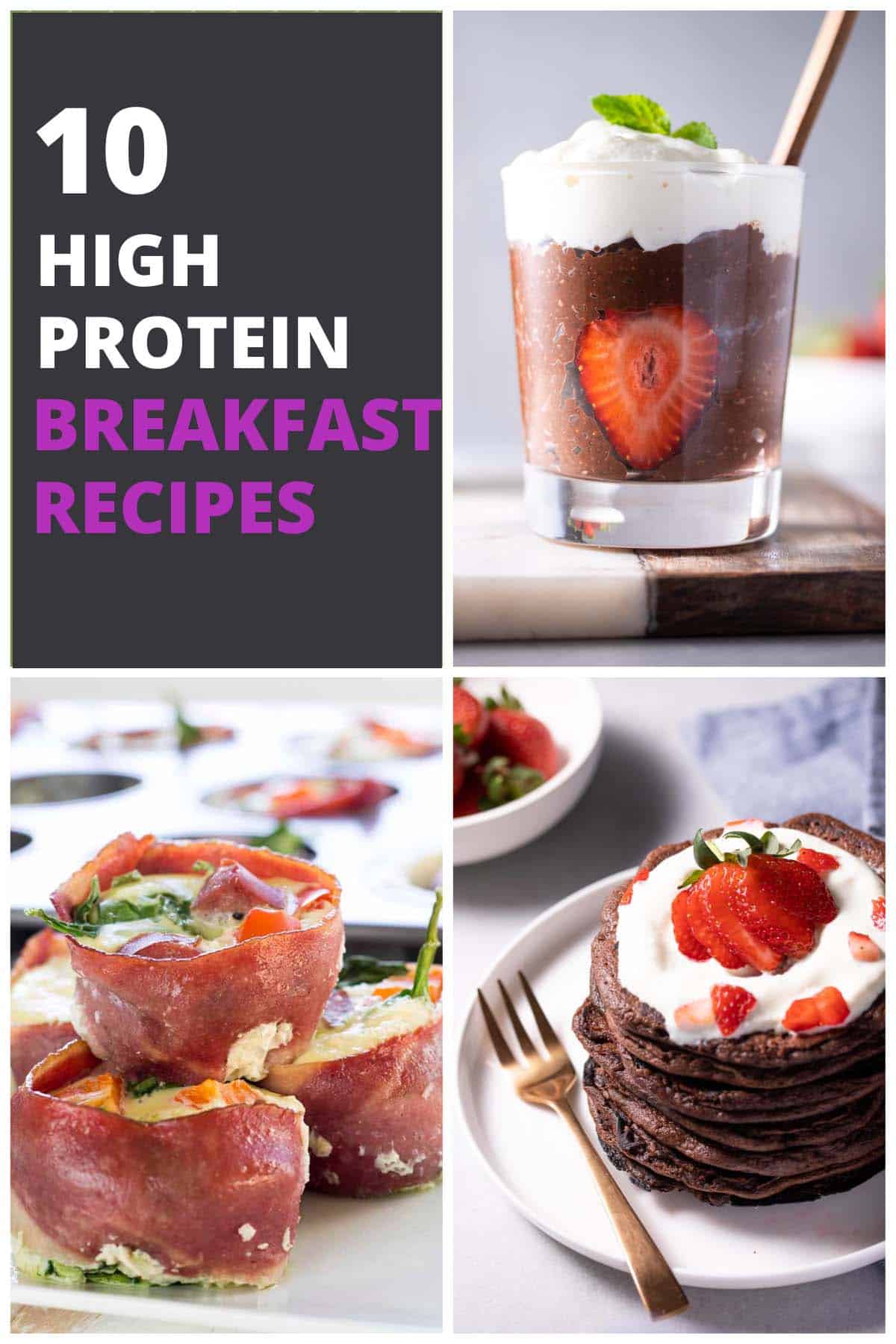 Why should you eat a high protein breakfast?
If you're familiar with my recipes, you know that I like to keep my meals high in protein and low-to-medium in carbs.
If you ask me, this is especially important for breakfast. After all, it's what will set the tone for the rest of your day!
Protein is great for filling you up and keeping you full without the blood sugar spikes you get from a meal that's high in carbs and sugar. That's why a protein-packed breakfast is one of the best ways to jump-start your morning.
Are eggs the only high protein breakfast option?
Definitely not! In fact, there are so many other ways to enjoy a protein-packed breakfast.
For example, cottage cheese, chia seeds, and tofu are all excellent sources of protein that make great breakfasts. And of course, you can always use protein powder to create a healthy and delicious smoothie or bowl!
Whether you prefer your breakfast sweet or savory, you're sure to find something you'll love on this list of easy recipes.
With so many delicious options, breakfast might just become your favorite meal of the day!
Although, if we're being honest, any of these recipes could make a great lunch, dinner, snack, or even dessert… there's no rule that says you have to eat breakfast in the morning! 🙂
More healthy recipe roundups
Looking for more healthy meal inspiration? Check out our collections of delicious and good-for-you recipes for lunch, dinner, and dessert!
If you try any of these recipes, don't forget to leave a comment below and let me know how you liked them!